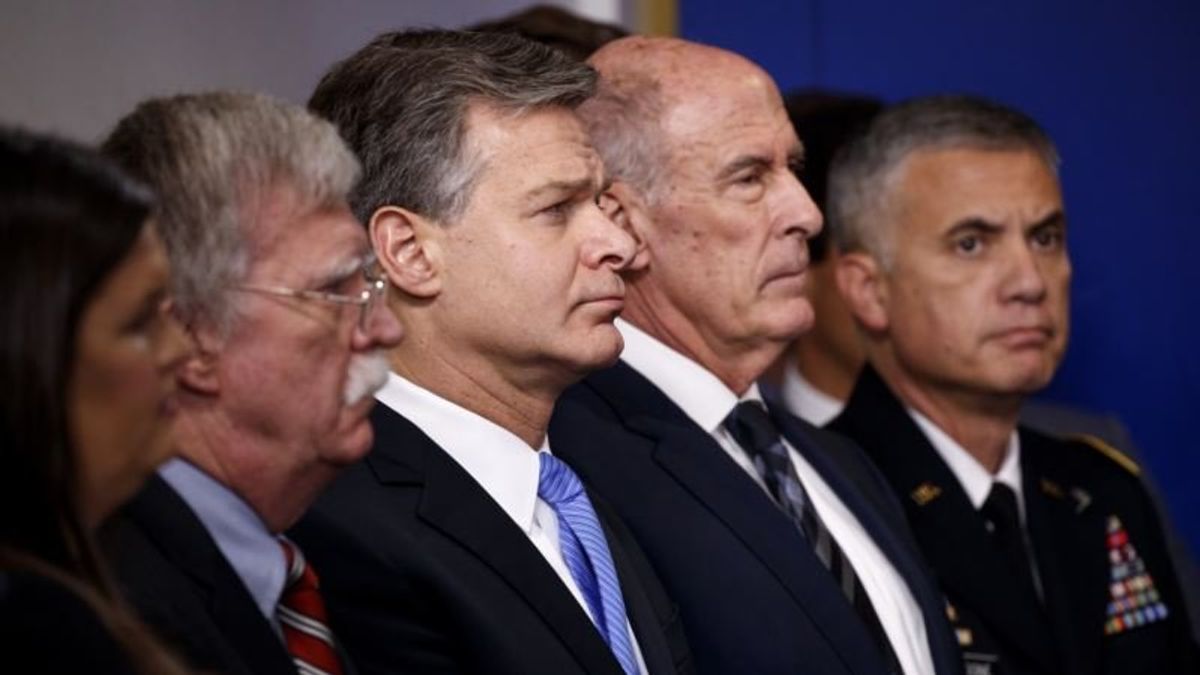 US Officials Concerned Over Potential Efforts to Meddle in 2018 Election
US Officials Concerned Over Potential Efforts to Meddle in 2018 Election
Trump administration officials have expressed concern about potential efforts to meddle in the upcoming midterm elections, with the director of National Intelligence warning that Russia is continuing to "try to weaken and divide" the U.S. ahead of the vote.
"We continue to see a pervasive message campaign by Russia to try to weaken and divide the United States," Dan Coats said Thursday at a White House briefing, adding that he is aware "Russia is not the only country that has an interest in trying to influence our domestic political environment."
National Security Adviser John Bolton, FBI Director Christopher Wray, Homeland Security Secretary Kirstjen Nielsen and Gen. Paul Nakasone, commander, U.S. Cyber Command and director, National Security Agency, also were at the briefing.
Coats said President Donald Trump "has specifically directed us to make the matter of election meddling and securing our election process a top priority."
Nielsen warned, "Our democracy itself is in the crosshairs."
Trump has said he discussed election meddling with Russian President Vladimir Putin at their summit in Helsinki last month. During a joint news conference following their talks, he sided with the Russian president's denial that Moscow had meddled in the 2016 election to try to help Trump win.
After returning to widespread criticism, Trump backtracked on the comments and said he accepted the conclusion by U.S. intelligence agencies that Russia did interfere in the election.
Special Counsel Robert Mueller has been investigating Russia's election meddling, as well as if there were links between Moscow and Trump's 2016 campaign.
Trump has repeatedly referred to the probe as a "witch hunt."