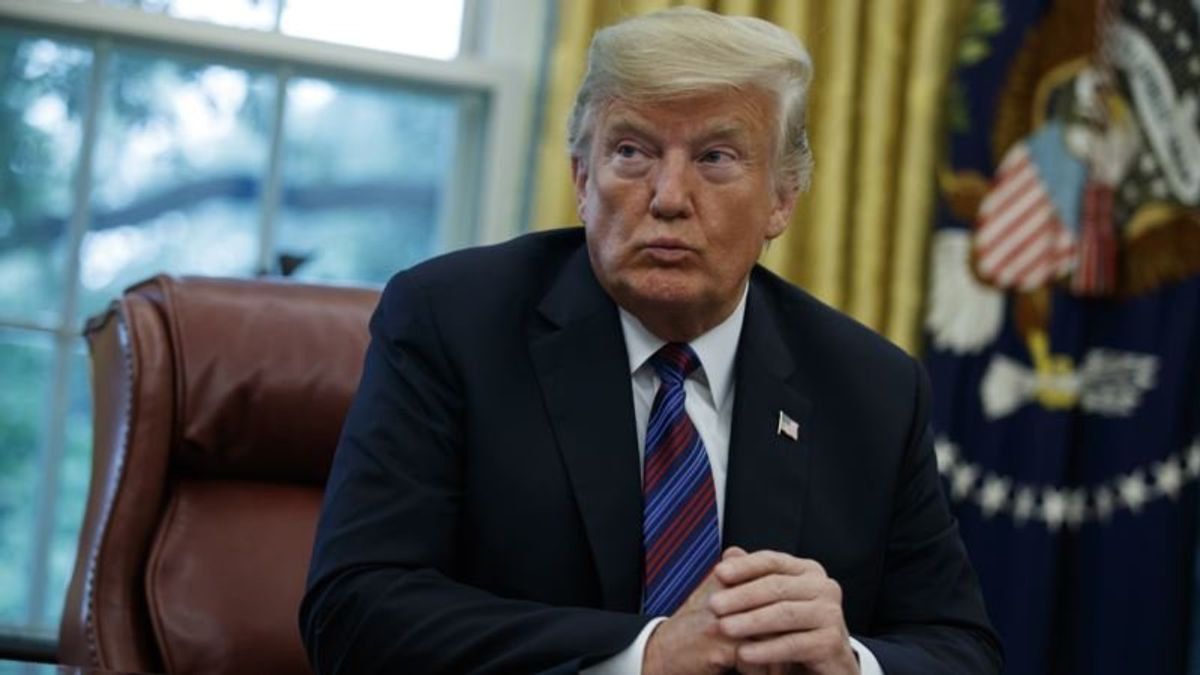 US, Mexico Reach New Trade Agreement
US, Mexico Reach New Trade Agreement
WHITE HOUSE —
The United States and Mexico have reached a trade agreement, leaving Canada as the odd man out in efforts to revise or replace the North America Free Trade Agreement (NAFTA), according to U.S. President Donald Trump.
The new deal will be called the United States-Mexico Trade Agreement, Trump said Monday.
"We'll get rid of the name NAFTA, it has a bad connotation because the United States was hurt very badly by NAFTA for many years," Trump said.
"It's a big day for trade, it's a big day for our country," Trump said with reporters present, who were called to the Oval Office to watch as Trump spoke on the telephone with Mexican President Enrique Pena Nieto.
The Mexican leader expressed hope to "renew, modernize and update" NAFTA while Trump's rhetoric indicated he sees that 24-year-old three-nation deal as dead.
"We'll have a formal news conference in the not-too-distant future," about the trade pact, Trump said to Pena Nieto.
"This is something very positive for the United States and Mexico," Pena Nieto replied, saying he is looking forward to toasting Trump with tequila to celebrate, expressing to his American counterpart that he is "really grateful and greatly recognize and acknowledge your political will in all of this."
Mexico has agreed to immediately begin purchasing as many agricultural products from the United States as possible, according to Trump.
Pena Nieto leaves office on December 1, turning over the Mexican government to his leftist successor, Andres Manuel Lopez Obrador. That means the clock is ticking to give Mexico's legislature enough time to ratify it before the change of administration.
Congressional notification expected
The White House is also expected to formally notify Congress by the end of this week of its intention to sign a new trade agreement within 90 days.
"It will be likely be signed at the end of November," said U.S. Trade Representative Robert Lighthizer, who was also in the Oval Office, along with Mexico's foreign and trade ministers, for the Trump-Pena Nieto phone call.
The U.S. president, since the time of his 2016 election campaign has referred to NAFTA as the worst trade deal in history and repeated especially inflammatory rhetoric about America's southern neighbor.
Trump, who blames NAFTA for the destruction of manufacturing jobs in the United States, repeatedly threatened to abandon the trade pact with Canada and Mexico, which came into effect during the Clinton administration in 1994.
Trump has rejected other multi-national deals, such as the Trans-Pacific Partnership (another trade pact) and the Paris Agreement on climate change mitigation, expressing a strong preference for one-on-one negotiations on trade and other matters with countries.
Negotiations with Canada
Trump said he would call Canadian Prime Minister Justin Trudeau soon and that the United States is open to talks with Canada if it is willing to negotiate fairly.
"I'll be terminating the existing deal," Trump said in reference to NAFTA.
The U.S. president also threatened America's northern neighbor with penalties if there is no agreement.
"Frankly, a tariff on cars is the much easier way to go," said Trump.
In Ottawa, officials are expressing resilience.
"We will only sign a new NAFTA that is good for Canada and good for the middle class," said the Canadian foreign ministry in a statement, indicating Ottawa's willingness to "continue to work toward a modernized NAFTA."
The three North American countries do about one trillion dollars in trade among themselves annually.