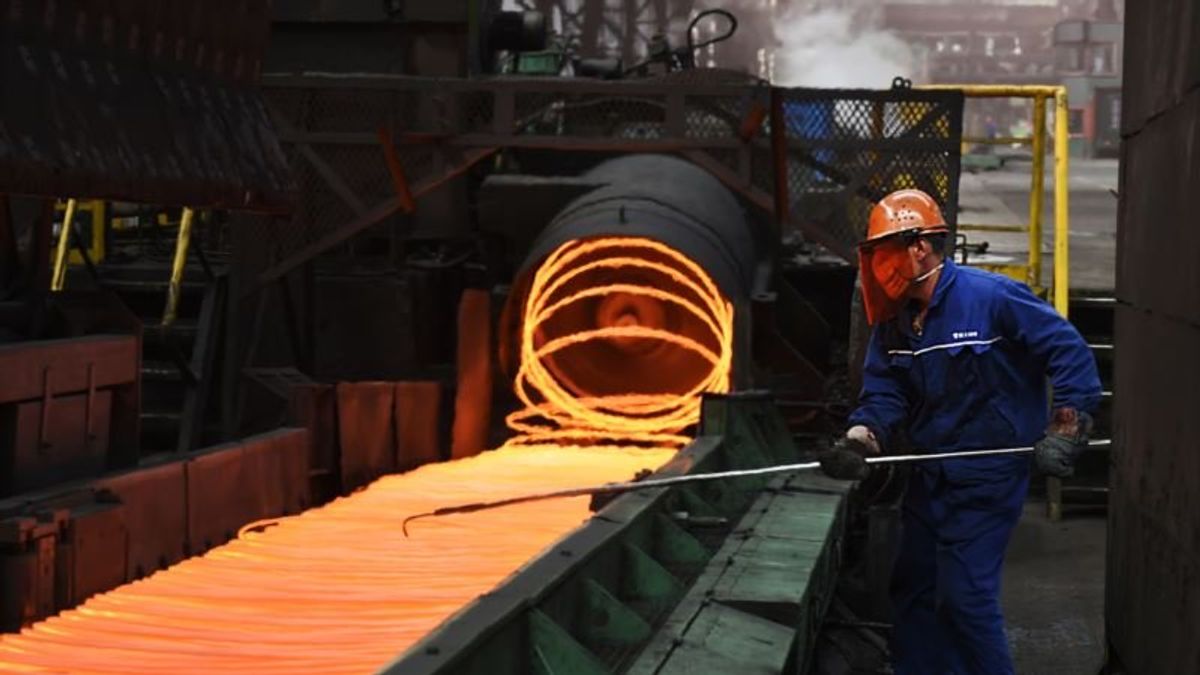 US Lawmakers Blast Trump on Tariffs
US Lawmakers Blast Trump on Tariffs
CAPITOL HILL —
U.S. senators on Thursday continued a bipartisan rebuke of President Donald Trump's punitive trade strategy on the heels of an overwhelming vote asserting a role for Congress when tariffs are imposed for national security reasons.
"I believe the president is abusing his authorities," said Senate Foreign Relations Committee Chairman Bob Corker, a Tennessee Republican. "It seems to be a wake up, ready, fire, [then] aim strategy."
Another committee member, Delaware Democrat Chris Coons, blasted the administration's trade actions as "a wildly swung bat that is hitting our closest allies in a way that harms our national security, harms our chances at better trade deals, and harms folks in my home state."
Lawmakers expressed particular ire over tariffs on imported steel and aluminum that have been welcomed by domestic producers of the materials but that prompted retaliatory tariffs on U.S.-made goods. In imposing the tariffs, the administration cited a federal statute that allows action to be taken to protect industries deemed vital to national security.
"The viability of these industries does constitute a national security issue for us," U.S. Assistant Secretary of State for Economic Affairs Manisha Singh said in testimony before the committee.
Many senators were not convinced.
"I've heard the administration say, 'Some short-term pain for long-term gain,' " Republican Ron Johnson of Wisconsin said. "Are we really taking into account the permanent damage that's being done right now?"
"I happen to believe there absolutely is no plan, and in the mornings people [in the administration] wake up and make this up as they go along," Corker said.
"President Trump is acting within his statutory authority. There is a strategy," Singh countered.
Support for tariffs
While opposition to steel and aluminum tariffs is strong and bipartisan, it is not universal on Capitol Hill. Ohio Democratic Senator Sherrod Brown applauded them when they were first announced earlier this year.
"This welcome action is long overdue for shuttered steel plants across Ohio and steelworkers who live in fear that their jobs will be the next victims of Chinese cheating," Brown said in a statement. "If we fail to stand up for steel jobs today, China will come after other jobs up and down the supply chain tomorrow."
Thursday's hearing came days after the administration imposed tariffs on $200 billion worth of Chinese products. Some lawmakers applauded the move, noting that Beijing is heavily dependent on exports and has much to lose in a trade war.
"The Chinese economy will be hurt more," Republican Representative Tom Garrett of Virginia said. "What we would like to do is to have free and fair trade globally, with all of our trading partners. China has never allowed that."
Singh said the administration wants Beijing to halt predatory trade practices and respect intellectual property.
"Our endgame is for China to change its behavior," the assistant secretary of state said.
Congressional review vote
Senators of both parties said achieving that goal would be easier if the United States and its allies were united on trade, rather than fighting each other.
"Sadly, the administration has begun a reckless campaign against our allies, driving them into the arms of our adversaries instead of leading a joint effort to address the serious challenges of China's economic policies," said the committee's top Democrat, Bob Menendez of New Jersey.
In an 88-11 vote, the Senate on Wednesday approved a nonbinding resolution to make national security tariffs subject to congressional review.
"Congress has to approve trade deals. I think Congress should have to approve trade wars," Virginia Democratic Senator Tim Kaine said, predicting that Congress would take stronger action if the president stuck to punitive trade policies.