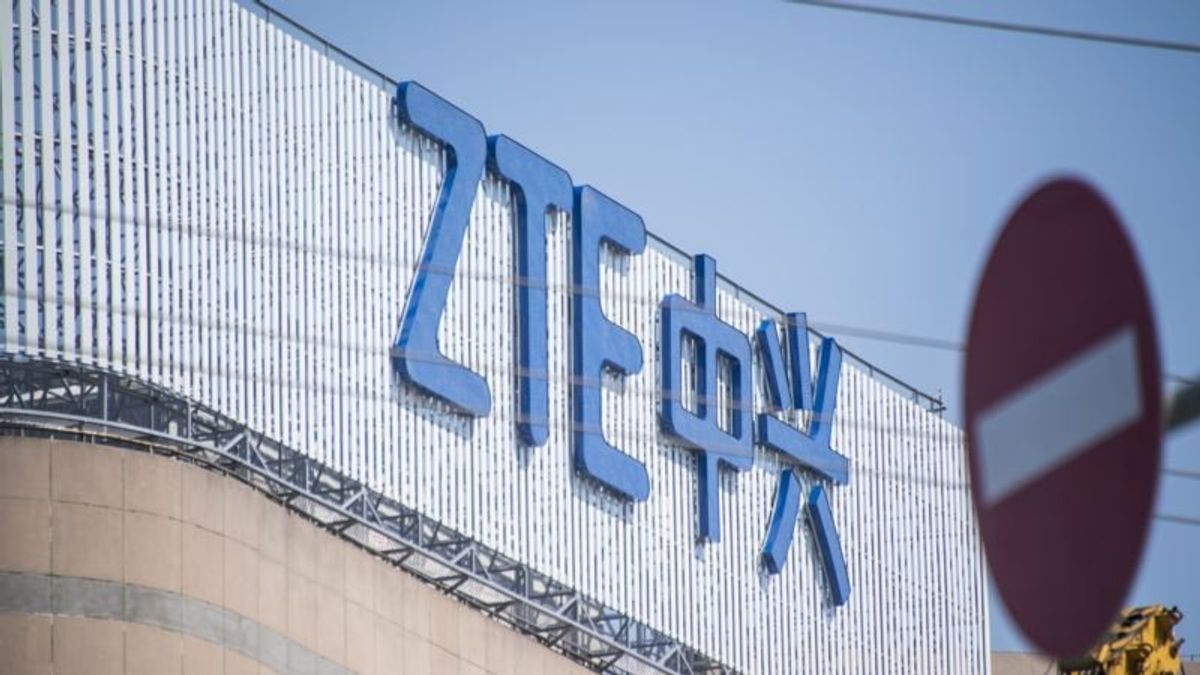 US Commerce's Ross Picks ZTE Monitor After Rejecting 'Never Trump' Lawyer
August 24, 2018, 12:00 PM
US Commerce's Ross Picks ZTE Monitor After Rejecting 'Never Trump' Lawyer
U.S. Commerce Secretary Wilbur Ross has appointed a former federal prosecutor to monitor China's ZTE Corp — after people familiar with the matter said he rescinded an offer to a former U.S. official for signing a "Never Trump" letter before the 2016 presidential election.
A new monitor for ZTE is required as part of a June settlement that ended a ban on U.S. companies selling components to China's No. 2 telecommunications equipment maker. The ban threatened ZTE's survival and became a source of friction in trade talks between Washington and Beijing.
Roscoe Howard, a former U.S. attorney in Washington, will lead a compliance team designed to help ensure that ZTE does not illegally sell products with American parts to Iran and other sanctioned countries.
Howard, who got his law degree from the University of Virginia in 1977, is a partner in Barnes & Thornburg's litigation department in Washington, and served as associate independent counsel during the Clinton and George H. W. Bush administrations.
Howard was not the first choice of Commerce Department officials.
Peter Lichtenbaum, a former assistant secretary for export administration at the Commerce Department, received a letter on Aug. 15 offering him the post, sources said.
Ross then learned that Lichtenbaum was among the dozens of former national security officials who signed a letter in August 2016 saying Trump was not qualified to be president and they would never vote for him, the sources said on condition of anonymity.
Last Friday, two days after making the offer, the department withdrew it, the sources said.
"This is the final decision. Period," a Commerce Department spokesman said about Ross' decision to rescind the offer to Lichtenbaum and choose Howard.
Trump, a former real estate magnate and reality television star, drew opposition from establishment Republicans who opposed his candidacy during the 2016 presidential campaign. His administration has been known to reject people who opposed him.
Violations by ZTE
ZTE, which relies on American-origin components for its smartphones and computer networking gear, pleaded guilty last year to violating U.S. sanctions by illegally shipping U.S. goods and technology to Iran.
The ban on ZTE was imposed in April after officials said the company made false statements about disciplining 35 employees tied to the wrongdoing.
As part of the 2017 guilty plea, ZTE paid nearly $900 million. To lift this year's ban, it paid an additional $1 billion penalty, placed $400 million in escrow in case of future violations, and installed a new board and senior management.
Two monitors​
Under the latest agreement, the Commerce Department is selecting a monitor to oversee compliance for ZTE and its worldwide affiliates for 10 years. Howard will have a staff of at least six people funded by ZTE, including at least one expert in export controls, the Commerce spokesman said.
The government monitor has been designated as a "special compliance coordinator" to distinguish from another monitor for ZTE appointed by a U.S. judge in Texas when the company pleaded guilty last year.
That monitor, James Stanton, a lawyer who has handled personal injury cases among others, was picked by U.S. District Judge Ed Kinkeade, sources told Reuters last year. Kinkeade has control over that monitor.
A key reason the Commerce Department sought a second monitor, according to sources, was to have a qualified person police the company and report directly to the department and the company.