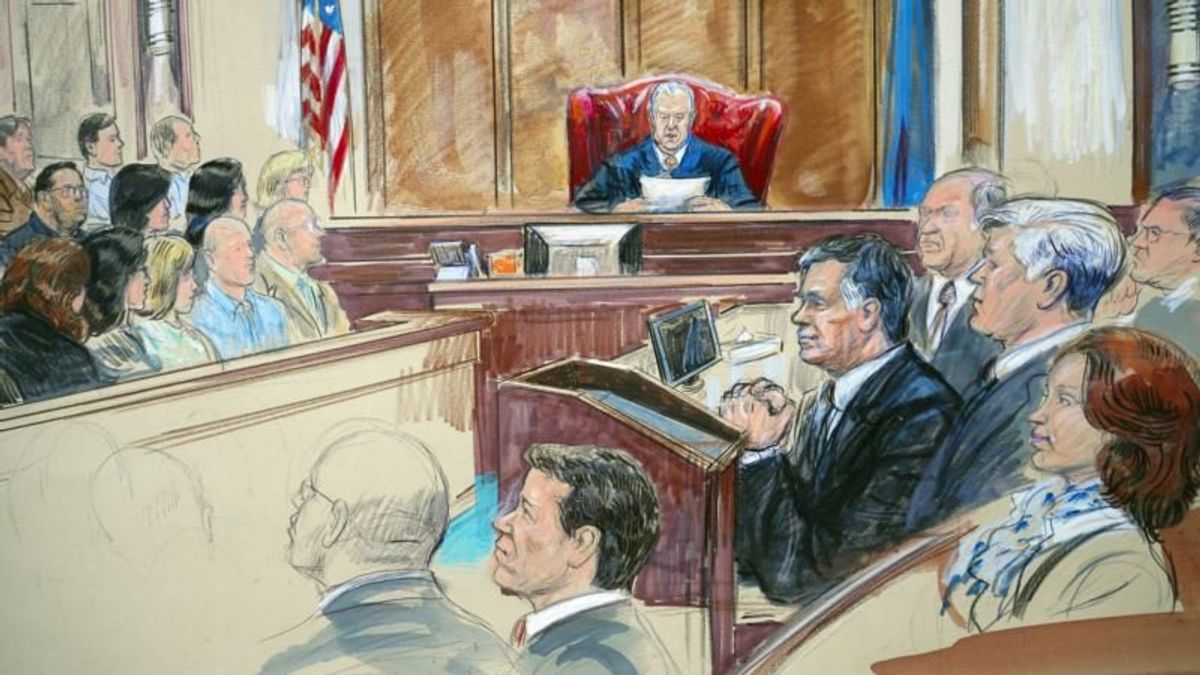 Trump's Former Campaign Chief Seeks to Move 2nd Trial Out of Washington
Trump's Former Campaign Chief Seeks to Move 2nd Trial Out of Washington
Lawyers for former Trump campaign chairman Paul Manafort on Tuesday said they would seek to move his second trial, scheduled to start next month, out of Washington, D.C., due to the highly politicized environment in the nation's capital.
The motion for change of venue will be the second by Manafort after a failed attempt to move his first trial, which concluded last week in Alexandria, Virginia, with a string of convictions, to farther away from the Washington area on similar grounds.
Judge Amy Berman Jackson, who is presiding over the second criminal case against Manafort in a federal court in Washington, said she would entertain the motion but said she believed a jury could be found in the capital to give him a fair trial.
"This jurisdiction has had very high profile cases before," Jackson said at a hearing on Tuesday. "I'd like to believe that is still possible."
Manafort, a longtime Washington lobbyist and consultant, faces seven criminal counts in the upcoming trial, including allegations of money laundering, obstruction of justice and failing to register as a foreign agent for his work on behalf of pro-Russian politicians from Ukraine.
The Virginia jury last week found him guilty on eight criminal counts of tax and bank fraud and failing to declare his foreign bank accounts. That trial was the first resulting from Special Counsel Robert Mueller's investigation of Russian meddling in the 2016 election.
Manafort worked for Republican Donald Trump's successful campaign for several months, including serving as chairman.
Jury selection set for Sept. 17
Berman said jury selection for the second trial would start on Sept. 17 and set opening statements for September 24 — a scheduling tweak she said was aimed in part at appeasing Manafort's lawyers, who had requested a week delay in the trial's start date of September 17.
The move came after an earlier bench conference in which Kevin Downing, one of Manafort's lawyers, could be heard complaining to the judge about the time pressure they were under. The conference was supposed to be inaudible to attendees in the courtroom thanks to a white-noise machine.
"We don't have the resources," Downing said. "We just finished a trial last week."
Also on Tuesday, Jackson approved the prosecution's request to allow evidence about Justice Department inspections in the 1980's that found Manafort's had failed to disclose lobbying activities for foreign governments — one way the government planned to show that Manafort knowingly broke the law. But she said she would limit the scope of what it can show.
Jackson said she was concerned the evidence was dated and noted that Manafort was not charged with a crime in those instances. She said some communications would be admissible but asked both sides to come up with a stipulation on how Manafort was notified about lobbying disclosure regulations in the past in a way that would not prejudice the jury.
Mueller's investigation, which Trump denounces as a witch hunt, has resulted in several indictments, guilty pleas and immunity deals. When Manafort was convicted last week, Trump said he felt badly for him and said he had "respect for a brave man!"