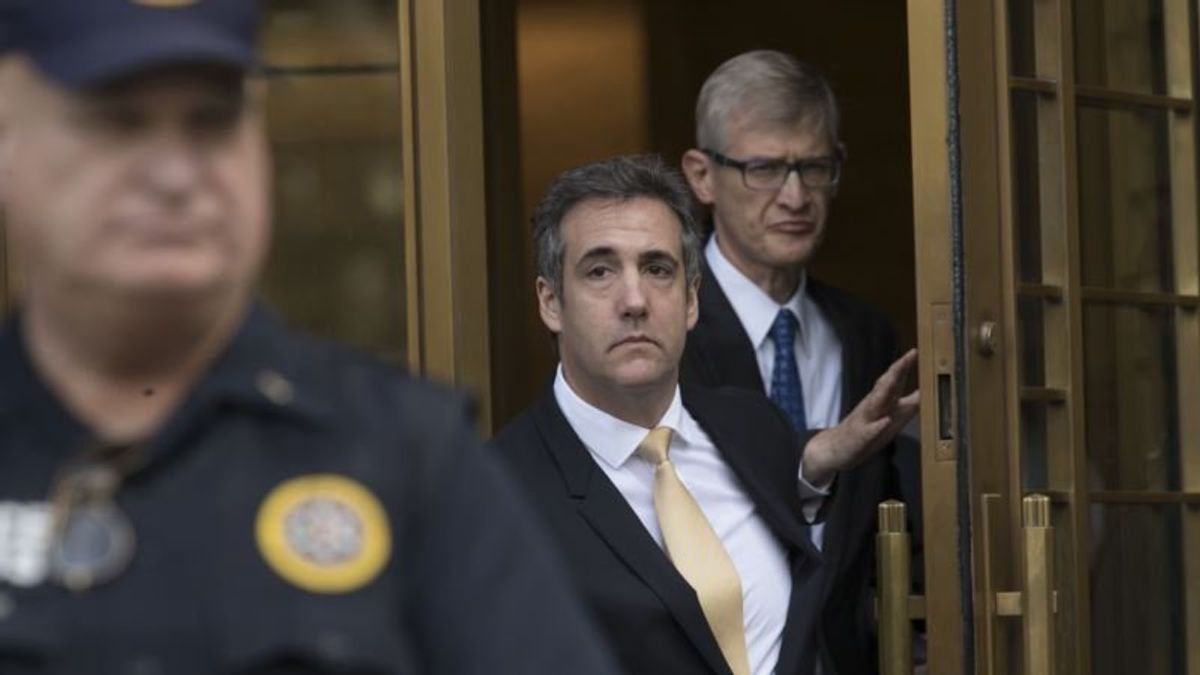 Trump's Ex-Lawyer Expected to Plead Guilty to New Charge
November 29, 2018, 9:51 AM
Trump's Ex-Lawyer Expected to Plead Guilty to New Charge
U.S. media reports say President Donald Trump's former personal lawyer Michael Cohen is expected to plead guilty Thursday to a new charge being filed against him by special counsel Robert Mueller, who is probing Russian interference in the 2016 U.S. election.
The reports say Cohen will enter a guilty plea for making false statements to Congress. Details are still coming in.
Cohen already has pleaded guilty to violating campaign finance laws.
The developments come as Trump continues almost daily attacks, via Twitter, on Mueller's ongoing investigation of his alleged campaign's links to Russia and whether Trump, as president, obstructed justice in an effort to thwart the probe.
Trump last week provided written answers to about two dozen questions posed by Mueller about his own actions and recollections of the campaign as he transformed from his life as a New York real estate mogul to that of a first-time candidate for public office. It is not known, however, whether Mueller will seek to follow up with more questions for Trump, now nearly halfway through his term in the White House.