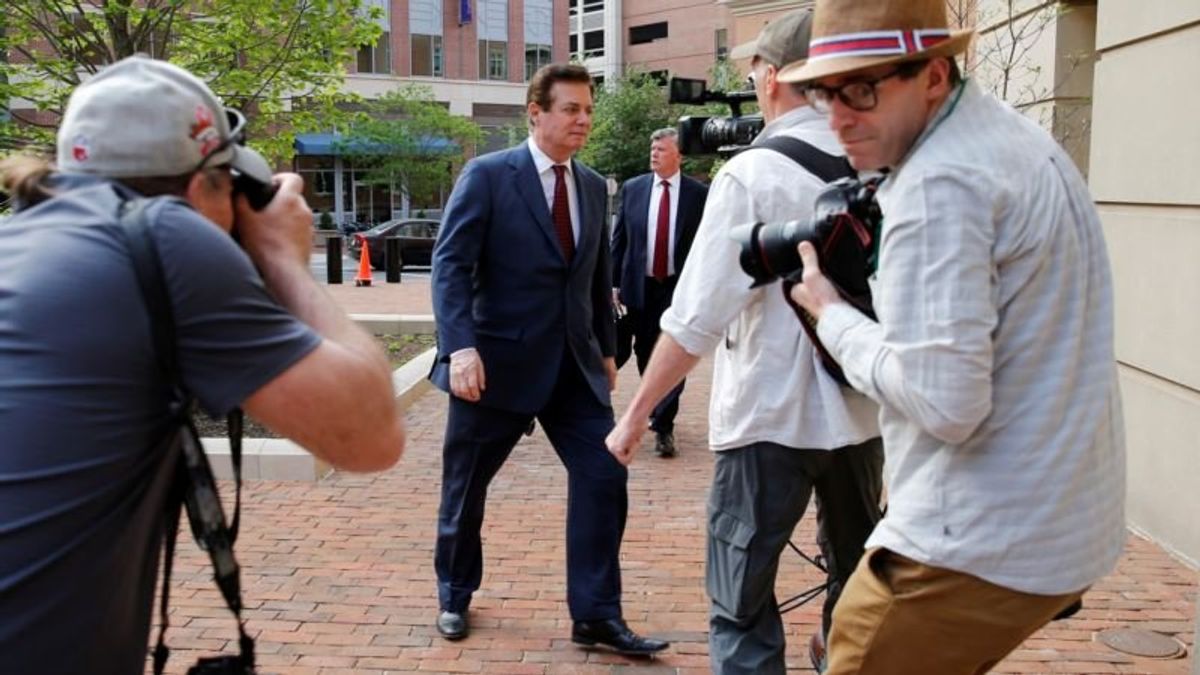 Trump's Ex-Aide Manafort Due in Court Over Bid to Delay Trial
Trump's Ex-Aide Manafort Due in Court Over Bid to Delay Trial
ALEXANDRIA, VIRGINIA —
A U.S. judge on Monday will weigh President Donald Trump's former campaign manager Paul Manafort's bid to delay a criminal trial scheduled to begin this week on more than two dozen financial charges, including bank and tax fraud.
Manafort, a long-time Republican operative and businessman, is a target of Special Counsel Robert Mueller's investigation into Russia's role in the 2016 presidential election, has pleaded not guilty. The federal judge in Alexandria, Virginia, scheduled a hearing to consider his lawyers' request to delay his trial for several months.
Manafort faces a second criminal trial in Washington in September on related charges, including witness tampering, in connection with lobbying work he performed for a former pro-Russia Ukrainian government.
Manafort was expected to appear at the hearing at U.S. District Court for the Eastern District of Virginia at 11 a.m. (1500 GMT).
The trial scheduled to start on Wednesday involves 16 counts including bank and tax fraud and failure to file reports of foreign bank and financial accounts.
The charges against Manafort largely pre-date the two months he led Trump's campaign in 2016, when the businessman and former reality TV star won the Republican Party nomination and none relate to possible collusion by Trump's campaign with Russia.
Mueller's probe has led to multiple indictments and several guilty pleas from other Trump associates, including Rick Gates, a former Trump deputy campaign chairman who worked with Manafort. Alex Van der Zwaan, a lawyer who once worked closely with Manafort and Gates, has also pleaded guilty and has been sentenced.
Though the charges did not reference the Trump campaign or the 2016 election, legal experts have said they put more pressure on former Trump aides to cooperate with Mueller as he looks into whether Russia tried to influence the election in favor of Trump by hacking the emails of leading Democrats and distributing disinformation and propaganda online.
U.S. District Judge T.S. Ellis III has questioned Mueller's probe and said Manafort's indictment appeared aimed at leveraging him to provide information on Trump.
Mueller's team has outlined an extensive list of evidence to present at the Virginia trial, submitting a 21-page list detailing more than 400 exhibits that include scores of bank records, emails and photographs, among other documents.