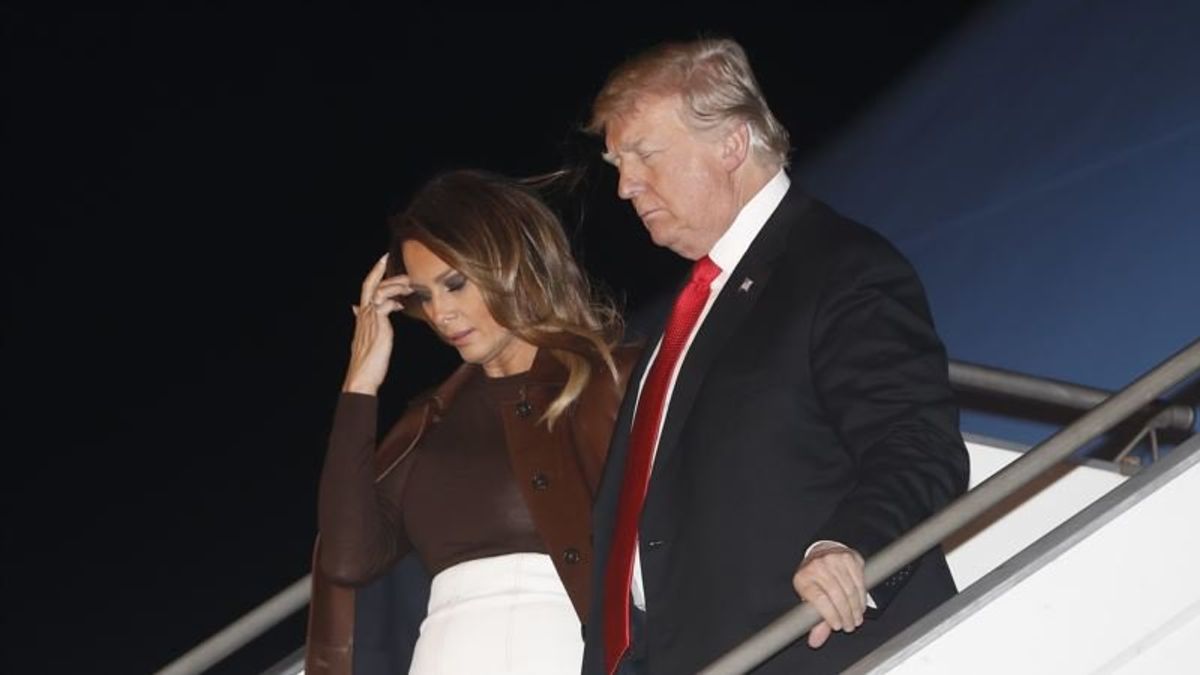 Trump Tweets About Russia Dealings from G-20
Trump Tweets About Russia Dealings from G-20
President Trump criticized the probe by special counsel Robert Mueller Friday in a tweet from the G-20 summit site in Argentina, again calling it a "Witch Hunt!" and saying he didn't end up doing any development deals in Russia.
"Oh, I get it! I am a very good developer, happily living my life, when I see our Country going in the wrong direction (to put it mildly). Against all odds, I decide to run for President & continue to run my business-very legal & very cool, talked about it on the campaign trail…," the president tweeted.
Reporters traveling with Trump say he has been in a bad mood and distracted after his former lawyer, Michael Cohen, admitted lying to Congress about a Trump real estate deal in Russia.
Cohen pleaded guilty in federal court in New York Thursday that he misled lawmakers about the timing of talks with Russia for building a Trump tower in Moscow.
Special counsel Robert Mueller, who is probing possible collusion between the Trump campaign and Russian election meddling, brought the charges against Cohen. Cohen is already facing prison time for bank fraud and activities related to his taxicab business.
Cohen told the Senate Intelligence Committee last year that negotiations between the Trump organization and Russia to build the tower in Moscow ended in January 2016. The talks actually continued as late as June of that year, after Trump clinched the Republican presidential nomination.
Cohen also admitted to lying to Congress about other details of the Moscow project, including his own contacts with Russian officials and that he never asked Trump to fly to Moscow himself.
According to the charging documents, Cohen's close friend and onetime Trump employee Felix Sater talked about giving Russian President Vladimir Putin a $50 million penthouse in the Trump tower as a ploy to get Russian oligarchs to pay top dollar to also live there.
Cohen told the judge he lied to Congress because he wanted to be consistent with Trump's "political messaging" and out of his desire "to be loyal" to Trump.
Trump's plans to build a hotel-retail-apartment complex in Moscow go back more than 20 years.
The president insisted throughout the campaign that he had nothing to do with Russia and had no connections to the Kremlin.
But earlier Thursday, while standing outside the White House, Trump told reporters he had been "thinking about building a building."
"There would be nothing wrong if I did do it. I was running my business while I was campaigning. There was a good chance that I wouldn't have won, in which case I would have gone back into the business and why should I lose lots of opportunities?" he asked reporters.
Cohen had once said he would "take a bullet" for Trump.
The president now blasts him as a "weak person" who lied to Mueller to get a lighter prison sentence for his financial crimes.
Trump also stressed that his Moscow deal was never a secret and that he abandoned the idea because he wanted to focus on running for president.
The talks between Russia and Cohen for a Trump tower appear to be unrelated to the question of whether the Trump campaign colluded with Russia to meddle in the 2016 election.
But the negotiations over the deal were going on at the same time Russia was interfering in the election by hacking Democratic party e-mails.