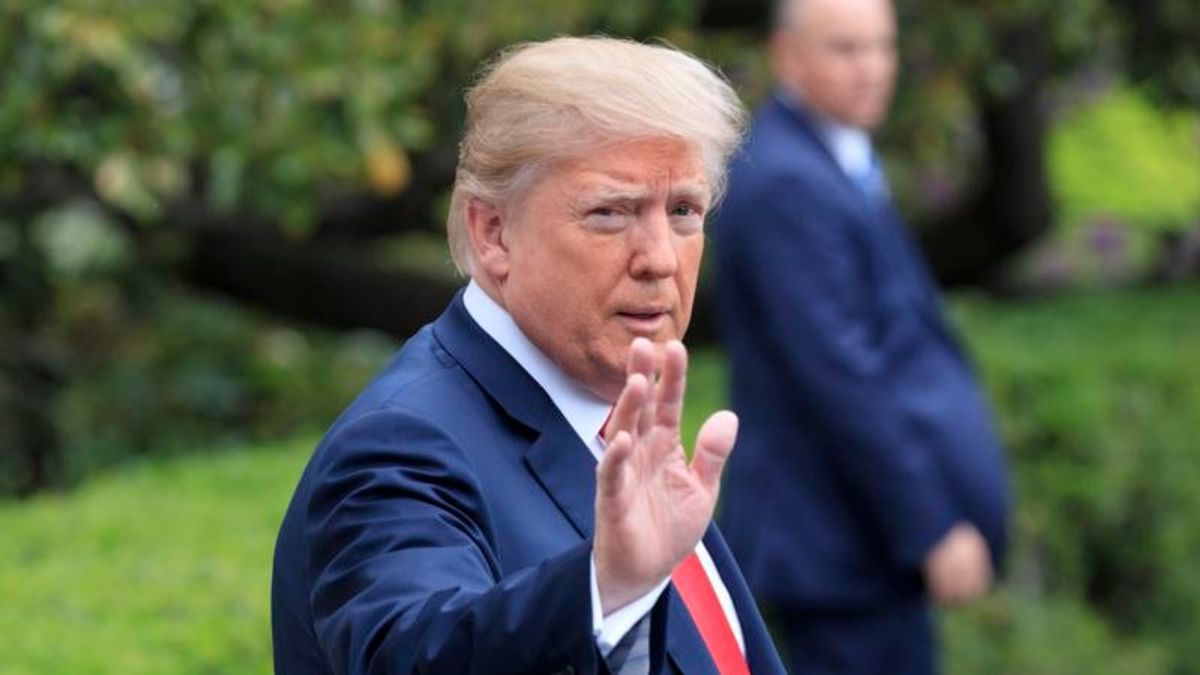 Trump to Campaign in Tennessee to Thwart Dems' US Senate Bid
Trump to Campaign in Tennessee to Thwart Dems' US Senate Bid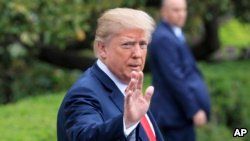 WASHINGTON —
Diving into the midterm elections, President Donald Trump is seeking to build a stable of Republicans who will help promote his agenda and serve as a check on Democrats aiming to win majorities in Congress.
Trump is traveling to Nashville, Tennessee, on Tuesday to raise campaign cash for Republican Rep. Marsha Blackburn, the party's leading U.S. Senate hopeful in Tennessee, and headline a rally with his most loyal supporters.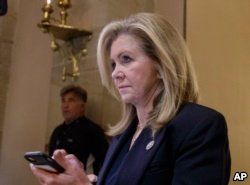 Blackburn is expected to face Democratic former Gov. Phil Bredesen to replace Republican Sen. Bob Corker, who is retiring. The Tennessee campaign is among several races crucial to Trump's plans to maintain control of the Senate, where Republicans are defending a narrow two-seat majority.
Trump is planning a series of political rallies and events in the coming months to boost Republicans and brand Democrats as obstructionists to his agenda. The president held a similar rally in Indiana earlier this month, appearing with Republican businessman Mike Braun and ripping Democratic U.S. Sen. Joe Donnelly as a "swamp person" who refused to aid the GOP agenda.
"We're not getting complacent. We can't," Trump said in Elkhart, Indiana. "If we elect more Republicans we can truly deliver for all of our citizens."
Earlier Tuesday, Trump raised the prospect of special counsel Robert Mueller's Russia probe affecting the November elections and blamed Democrats for "Collusion." On Twitter, he said the "13 Angry Democrats'' on Mueller's team "will be MEDDLING with the mid-term elections, especially now that Republicans [stay tough!] are taking the lead in Polls." Mueller is a Republican.
Beyond Indiana, Trump has used his Twitter page to boost California Republican gubernatorial candidate John Cox, hoping to strengthen the party's chances of securing a spot on the ballot in November. He has also set his sights on Montana, where Democratic Sen. Jon Tester is seeking re-election in a state Trump carried in a landslide. The two states have primaries on June 5.
The president is raising money later in the week in Texas to benefit Senate Republicans and his 2020 campaign.
Tennessee has a history of electing centrist senators and the race could be complicated by Corker's up-and-down relationship with Trump. Corker once said Trump had turned the White House into an "adult day care center" and the president tweeted that Corker "couldn't get elected dog catcher in Tennessee."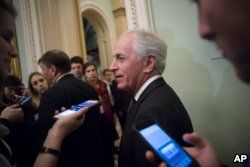 Yet Corker was in the Oval Office on Saturday, receiving praise from the president for his help in securing the release of a man imprisoned in Venezuela. The breakthrough happened after Corker held a surprise meeting in Caracas with Venezuelan President Nicolas Maduro.
In his final year in the Senate, Corker has called Bredesen a friend and said he won't actively campaign against him.
Trump, meanwhile, offered an early endorsement of Blackburn in April, calling her on Twitter "a wonderful woman who has always been there when we have needed her. Great on the Military, Border Security and Crime."
Blackburn, who served on Trump's transition team, has embraced the president and called herself a "hardcore, card-carrying Tennessee conservative."
Bredesen, who is attempting to become the first Democrat to win a Senate campaign in Tennessee since Al Gore in 1990, has aired TV ads in which he says that he's "not running against Donald Trump" and that he learned long ago to "separate the message from the messenger."