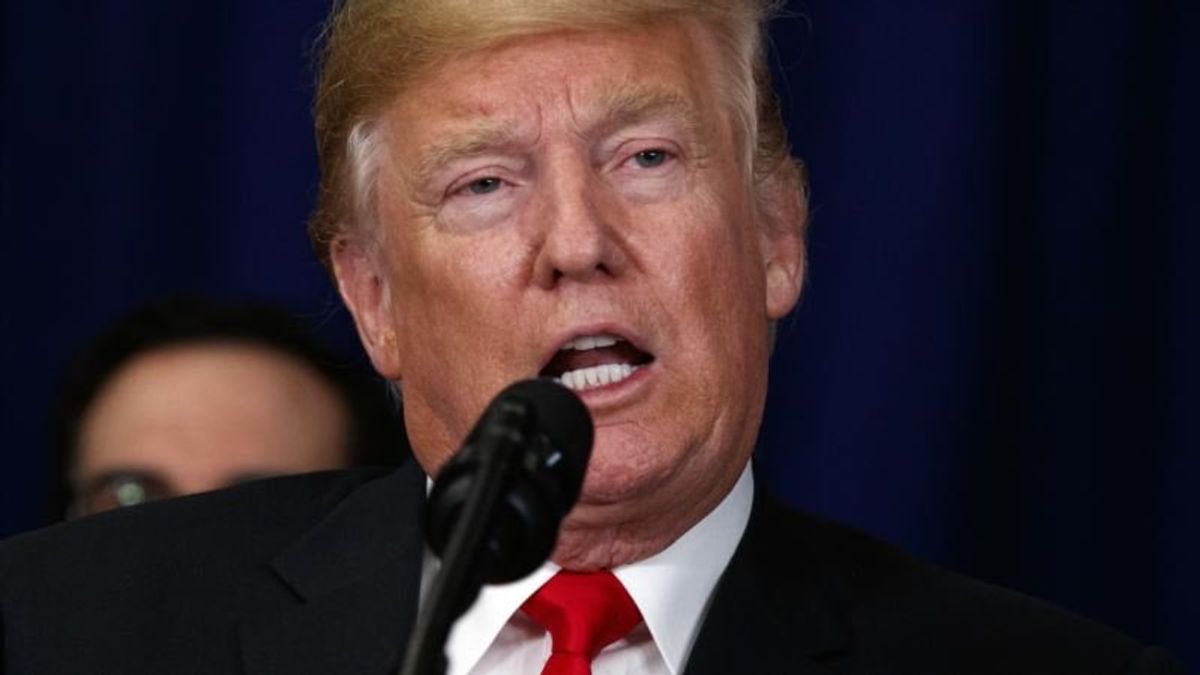 Trump to Address UN General Assembly
Trump to Address UN General Assembly
UNITED NATIONS —
U.S. President Donald Trump returns to the stage at the United Nations on Tuesday to address the annual gathering of world leaders. After an international debut last year in which he threatened to "totally destroy" North Korea, many are anxious about what message he may bring this year to the U.N. General Assembly.
Since last September's war of words with North Korean leader Kim Jong Un — during which Trump memorably called Kim "Rocket Man" and Kim responded from Pyongyang, calling Trump a "dotard" — tensions have cooled dramatically and the two leaders have met amid much fanfare to discuss North Korea's denuclearization.
This year, however, Iran looks to be in Trump's sights, with members of his administration ramping up the rhetoric ahead of the General Assembly.​
Tough talk
U.S. Secretary of State Mike Pompeo has said the Trump administration is "working to get Iran to behave like a normal nation" and "stop being the world's largest state sponsor of terror."
U.N. Ambassador Nikki Haley regularly castigates Tehran for its destabilizing role in Syria and Yemen and its support for militant groups Hamas and Hezbollah.
Earlier this year, Trump announced the United States was withdrawing from the Obama-era 2015 deal to end Iran's nuclear weapons program and reimposing unilateral sanctions on Tehran. In November, companies doing business with Iran will have to stop or risk being shut out of the U.S. financial system. Washington wants to pressure Tehran back to the negotiating table for a new, broader deal.
Trump will most likely fault Tehran for its destabilizing behavior in the region and disparage the nuclear deal when he addresses the General Assembly early Tuesday. Experts warn the U.S. might find itself somewhat isolated at the gathering.
"The problem for the Trump administration is that many of the U.S.'s allies, including the powers which are signatories to the Iran nuclear deal, they will not join such condemnation," noted the Middle East Institute's Ahmad Majidyar. "While these countries share Washington's concerns about Iran's controversial ballistic missile program or support for some terrorist and militant groups in the region, they strongly support the nuclear deal and they do not back Washington's unilateral exit."
The United States also happens to hold the rotating presidency of the U.N. Security Council this month and is using the opportunity for Trump to chair a meeting Wednesday on nonproliferation. Expect him to talk a lot about Iran.
"I am sure that will be the most-watched Security Council meeting ever," Haley said in a nod to her boss's love of good television ratings.
While Iranian President Hassan Rouhani is also attending this week's General Assembly, a meeting between the two leaders is highly unlikely. Trump said on Twitter Tuesday that "Despite requests, I have no plans to meet Iranian President Hassan Rouhani. Maybe someday in the future. I am sure he is an absolutely lovely man!"
Expect Rouhani to counter any criticism from Trump during his own address to the assembly hours after Trump's speech, and at a news conference on Wednesday.
North Korea
Denuclearization talks with North Korea is also dominating the week.
South Korea's president personally relayed a message on Monday to President Trump, telling him that North Korea's leader wants to meet him again soon to make progress on denuclearization of the Korean Peninsula.
"You are indeed the only person who can solve this problem," Moon Jae-in, who met Kim Jong Un last week in Pyongyang, told Trump.
The U.S. president responded that he would be "having a second summit with Chairman Kim in the not-to-distant future" and the location remains to be determined but likely would not be Singapore, where he first met the North Korean leader on June 12.
"The relationship is very good – in fact in some ways it is extraordinary," added Trump.
Multilateralism in peril?
In the year since he made his U.N. debut, Trump has cut funding to the world organization, withdrawn from the Paris Climate Agreement and the Iran nuclear deal, and quit U.N. bodies, including the Human Rights Council. He has also had difficult outings at gatherings of G-7 leaders and NATO.
"I think that a lot of leaders are going to be pretty cautious with President Trump," said Richard Gowan, senior fellow at the U.N. University Centre for Policy Research. "The Europeans have been quite burned at a number of recent summits."
Without naming names, U.N. Secretary-General Antonio Guterres recently told reporters that "multilateralism is under attack from many different directions precisely when we need it most." He said he would use his meetings to press for a renewed commitment to a "rules-based global order and to the United Nations."
White House correspondent Steve Herman contributed to this report