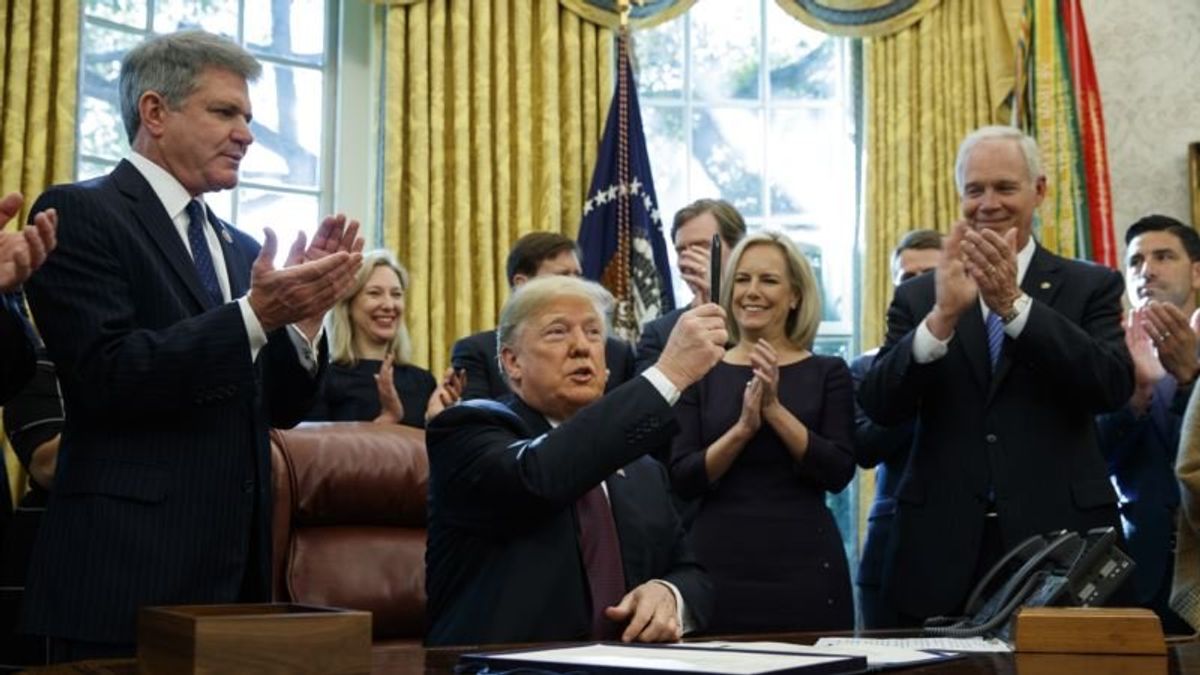 Trump Signs Bill to Elevate Cybersecurity Mission at DHS
November 16, 2018, 4:00 PM
Trump Signs Bill to Elevate Cybersecurity Mission at DHS
President Donald Trump has signed legislation that elevates the importance of cybersecurity work within the Department of Homeland Security.
The legislation the president signed into law on Friday creates the Cybersecurity and Infrastructure Security Agency at DHS. The new agency will become the focal point at the department for protecting critical infrastructure, including election systems, against threats from unfriendly nation states, cyber criminals and other adversaries.
It reorganizes DHS' National Protection and Programs Directorate into a new agency and puts more focus on its work to secure the nation's cyber and physical infrastructure.