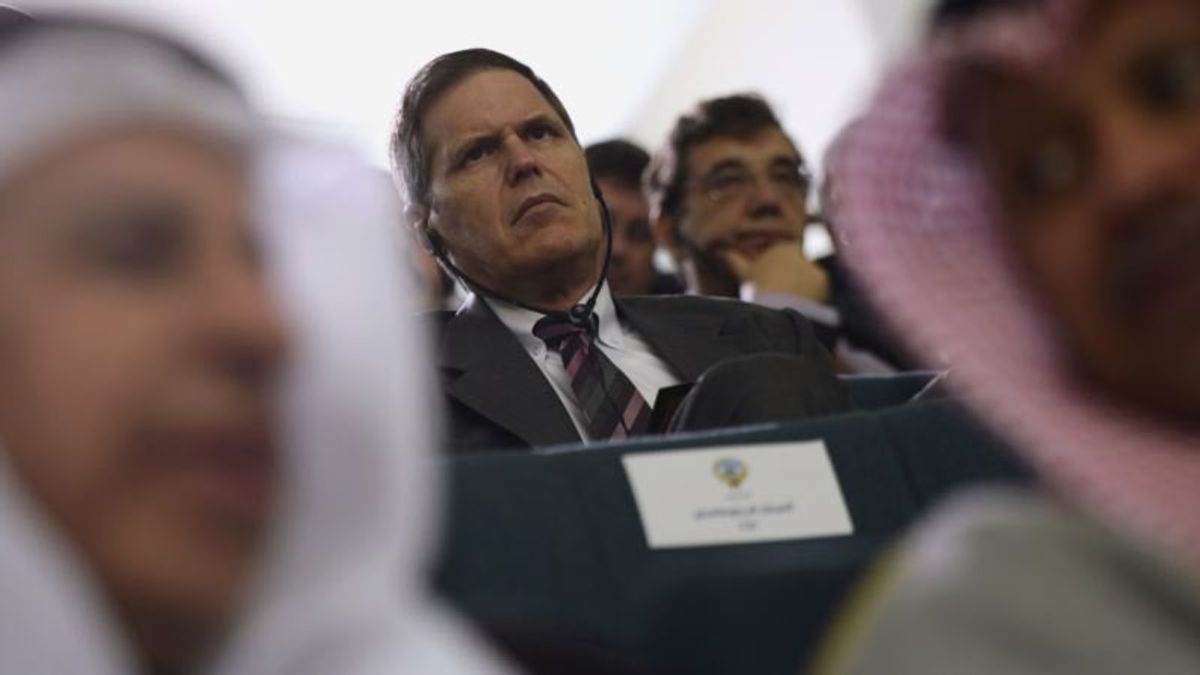 Trump Seeks Confirmation of New US Ambassador to Iraq
Trump Seeks Confirmation of New US Ambassador to Iraq
WASHINGTON —
President Donald Trump is asking the Senate to approve a new ambassador to Iraq as the U.S. ratchets up pressure on neighboring Iran and as some Republicans in Congress call for a stronger response to Tehran's influence in Baghdad.
Trump on Thursday officially asked the Senate to confirm Matthew Tueller, who has been U.S. ambassador to Yemen since 2014. If confirmed, he would succeed Douglas Silliman, who has held the job since July 2016.
Tueller, who is fluent in Arabic, also was ambassador to Kuwait and has held top positions at U.S. embassies in Cairo, Baghdad and Riyadh. He is a former deputy director of the State Department's Office of Northern Gulf Affairs.
Rep. Ted Poe, R-Texas, spoke out against current U.S. diplomats in Baghdad during a congressional hearing Wednesday.
Poe, chairman of a House Foreign Affairs Committee's terrorism panel, believes Iran's rising influence across the Middle East is a threat to the United States, and he supported Trump's decision to exit the Iranian nuclear deal.
"I think we're having some problems with our representation of the U.S. in Baghdad, though, and how they cozy up to Iranian proxies," Poe said. "I'm very concerned about Iran influence in Iraq in trying to control the Iraqi government. I think that's what they're trying to do, and part of the way they're doing it is with Iranian proxies that are in Iraq. … We need to push back on their influence in Iraq."
Nathan Sales, coordinator for counterterrorism at the State Department, told the subcommittee that rocket attacks in Baghdad and Basra in recent weeks have had a "clarifying effect on our awareness of the threat that Iran poses to the region and to our forces."
Late last month, the State Department announced it was temporarily closing the U.S. consulate in the southern Iraqi city of Basra following a rocket attack blamed on Iranian-back militias.