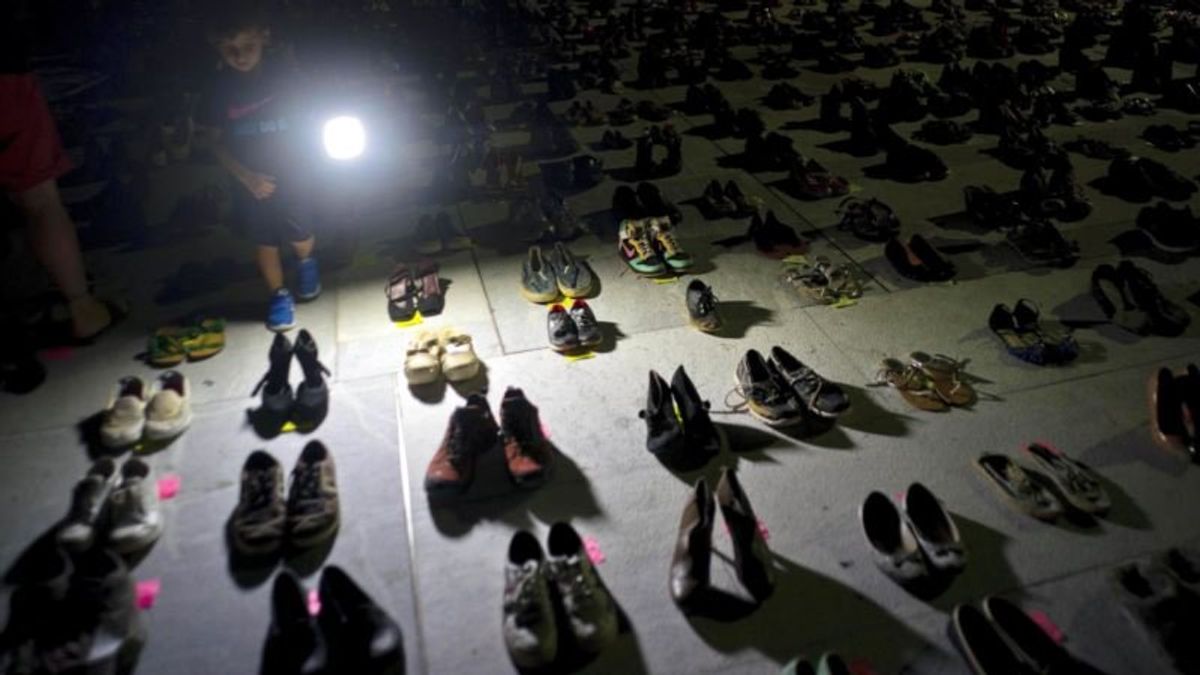 Trump Rejects Puerto Rico Hurricane Death Toll Report
Trump Rejects Puerto Rico Hurricane Death Toll Report
U.S. President Donald Trump on Thursday rejected a scholarly study that concluded nearly 3,000 people were killed last year by Hurricane Maria on the island territory of Puerto Rico. Instead, he argued, without providing evidence, that the death toll was a Democratic claim to make him look bad.
A George Washington University report said last month that vast numbers of Puerto Ricans died as a direct result of the September 20 storm, far beyond the initial estimate of 64 deaths.
The report said many of the deaths occurred weeks later because of devastating damage to the Caribbean island's electrical grid that curbed treatment for those with life-threatening injuries or medical conditions.
As the southeastern U.S. coastal states now face a looming threat from fast-approaching Hurricane Florence, Trump has for days revisited the U.S. government's performance in handling the aftermath of Maria's stunning blow to Puerto Rico and other hurricanes that hit the U.S. mainland last year. Power was out for months for much of the island and damage from the storm remains in parts of the territory.
Trump's praise on Twitter for his handling of the government's recovery operations on Puerto Rico came after he told reporters that the rescue effort there was an "incredible, unsung success."
But the San Juan mayor Trump attacked, Carmen Yulin Cruz, told CNN the president's words added "insult to injury." She said he had no idea what is going on there and that Trump has "no empathy" for anything that doesn't make him look good.
Puerto Rico's Governor Ricardo Rossello said "now is not the time to pass judgment; it is time to channel every effort to improve the lives of over 3 million Americans in Puerto Rico."
"This was the worst natural disaster in our modern history," Rossello said. " Our basic infrastructure was devastated, thousands of our people lost their lives and many others still struggle."
The "historical relationship between Puerto Rico and Washington is unfair and un-American," said Rossello. "It is certainly not a successful relationship."
But Trump said he believes this "was one of the best jobs that's ever been done with respect to what this is all about." He said the work the Federal Emergency Management Agency and "law enforcement and everybody did working along with the governor in Puerto Rico — I think was tremendous."