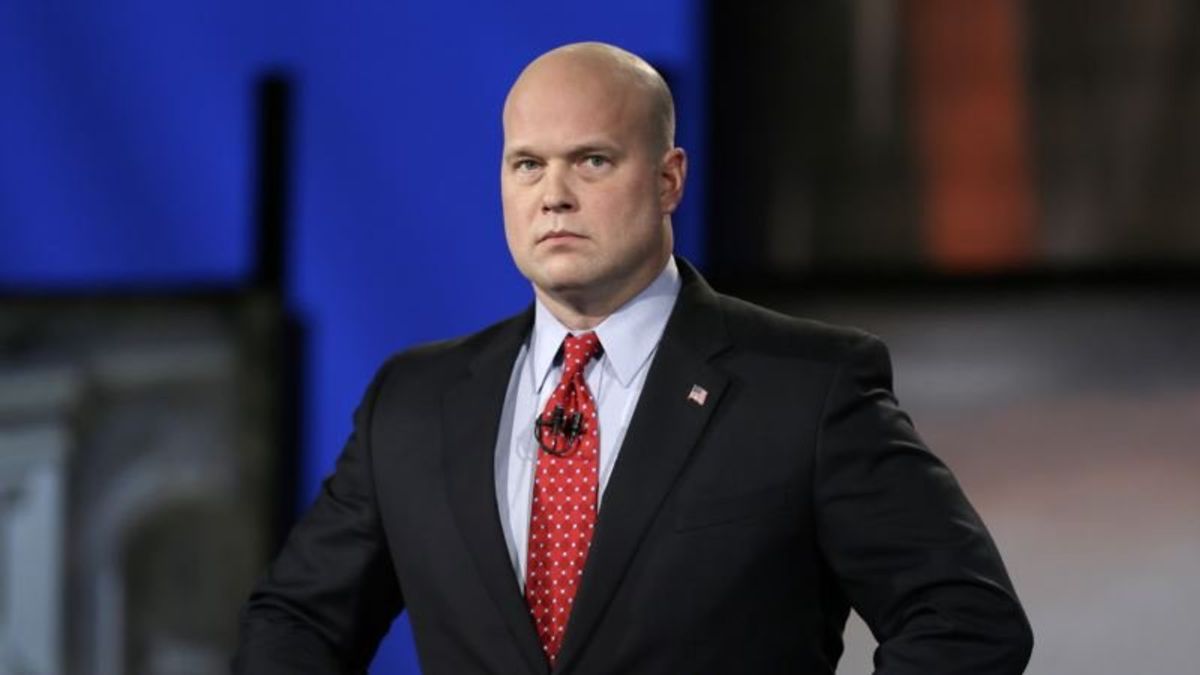 Trump Praises Acting Attorney General While Distancing Himself from Controversial Appointee
Trump Praises Acting Attorney General While Distancing Himself from Controversial Appointee
U.S. President Donald Trump praised his interim replacement for ousted Attorney General Jeff Sessions on Friday, but aimed to distance himself from the controversial appointee by repeatedly saying he had only heard about Matthew Whitaker's reputation.
"I don't know Matt Whitaker. Matt Whitaker worked for Jeff Sessions and he was always extremely highly thought of and he still is. But I didn't know Matt Whitaker," Trump told reporters on the south White House lawn before departing for an international gathering in Paris.
The Washington Post on Thursday, citing sources close to the acting attorney general, reported Whitaker has no intention of recusing himself from overseeing Special Counsel Robert Mueller's investigation into Russian interference in the 2016 presidential election because of comments he made about the investigation in his private capacity.
The sources also told the Post they do not believe Whitaker would approve any subpoena of Trump as part of that probe. Trump, however, did not rule out speaking with Mueller if a subpoena was issued.
"I haven't even thought about it," Trump said. "Right now, I'm thinking about the world. I'm not thinking about sit-downs and not sit-downs. There was no collusion. It's a whole hoax. This was, I think, set up by the Democrats."
Before the media briefing ended, CNN reporter Abby Phillip asked Trump if he wanted Whitaker to be involved in the Russia probe, to which Trump responded, "That's up to him." When Phillip asked if he wanted Whitaker to "rein in" Mueller, Trump snapped, "What a stupid question. But I watch you a lot. You ask a lot of stupid questions."
The exchange was at least the second contentious encounter Trump had with a CNN reporter this week. After a testy exchange at the White House earlier this week, the administration took the unusual step of suspending the credentials of CNN White House correspondent Jim Acosta. Trump warned that "there could be others" who lose their press credentials.
Trump has frequently criticized CNN and other news organizations, charging they disseminate "fake news" and labeling them as "the enemy of the people."
U.S. Senate Democratic Leader Chuck Schumer cast doubt on the legality of Whitaker's appointment and sent Trump a list of questions about the move.
Schumer said Trump's appointment of Whitaker without Senate confirmation "ignored the statutory line of succession and potentially violated the Appointments Clause of the Constitution, which requires all principal officers of the government to be nominated by the president by and with the advice and consent of the Senate."