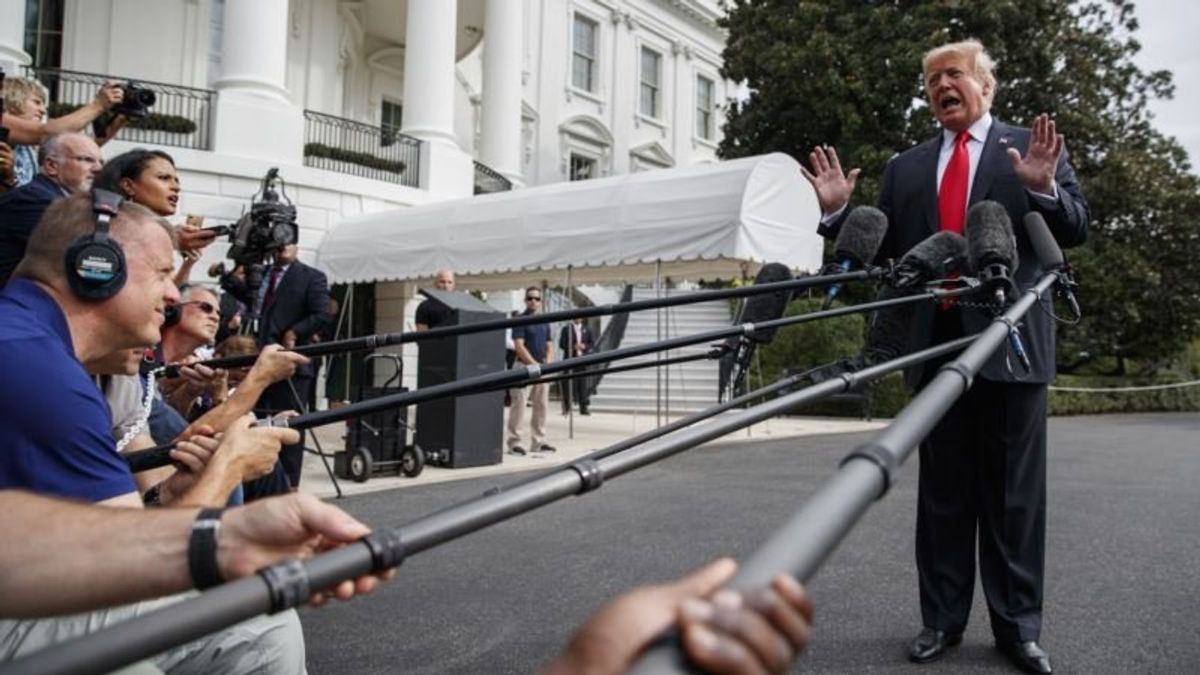 Trump: No Plans to Fire Official Overseeing Russia Probe
Trump: No Plans to Fire Official Overseeing Russia Probe
U.S. President Donald Trump says he has no plans to fire Deputy Attorney General Rod Rosenstein, who oversees special counsel Robert Mueller's investigation into Russian interference in the 2016 presidential election and whether Trump has obstructed justice by trying to thwart the probe.
As he left the White House Monday for a speech in Florida, with Rosenstein flying with him on board Air Force One, Trump told reporters he has a "very good relationship" with the No. 2 Justice Department official.
The U.S. leader has occasionally assailed Rosenstein's handling of the Mueller investigation. Trump said he did not know Rosenstein before becoming president, but said, "I've gotten to know him, and I get along very well with him."
Trump and Rosenstein met for a half hour on the plane, with a White House spokesman saying that meant Rosenstein still has his job.
New questions about Rosenstein's at-times tenuous job security were raised last month when news accounts said that in 2017 he had suggested secretly taping Trump inside the White House and contemplated whether Trump should be removed from office for being incapable of handling the responsibilities of the presidency. Rosenstein denied he had made the comments.
Trump aides advised him to not dismiss Rosenstein, in part because lawmakers have told the White House they want Rosenstein to continue his oversight of the Mueller investigation, now in its 17th month.
"My preference would be to keep him and let him finish up," Trump said at the time.
Trump has often attacked Mueller's investigation as a "witch hunt," while denying that his campaign colluded with Russia to help him win the election or that he has obstructed justice. Several key Trump aides have been convicted or pleaded guilty to wrongdoing after Mueller brought charges against them.
JOIN US ON RUMBLE LIVE NOW!