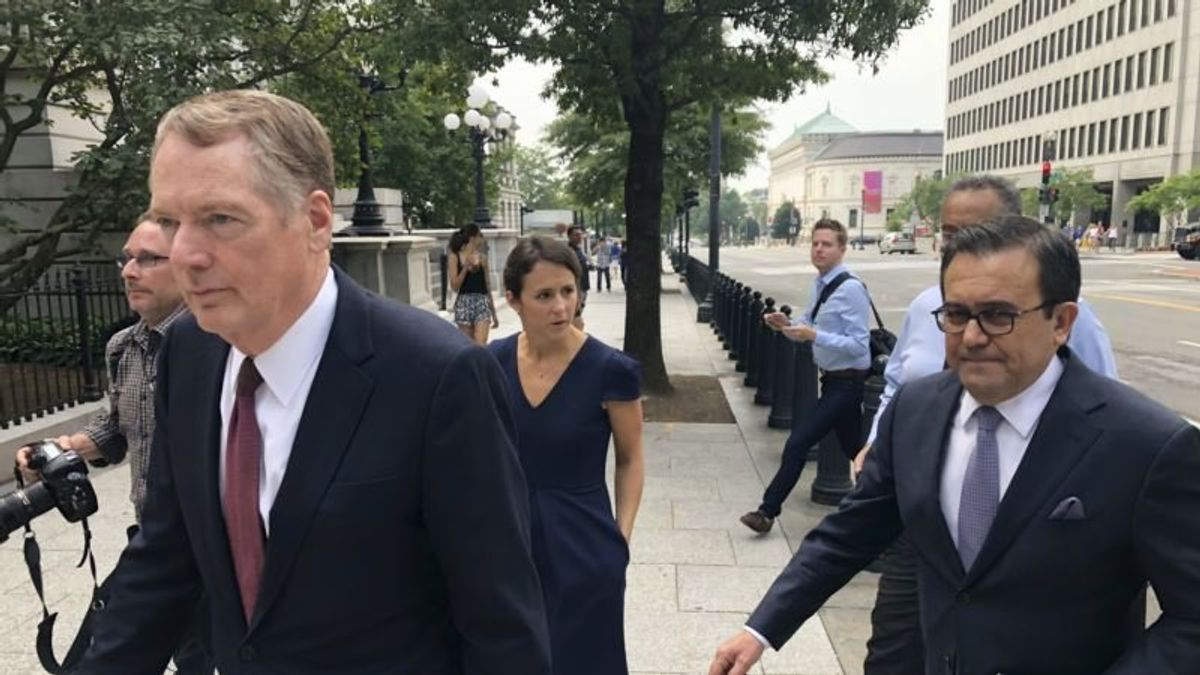 Trump: NAFTA Trade Agreement With Mexico 'Looking Good'
August 27, 2018, 11:01 AM
Trump: NAFTA Trade Agreement With Mexico 'Looking Good'
President Donald Trump says the prospects are "looking good" for an agreement with Mexico that could set the stage for an overhaul of the North American Free Trade Agreement.
"A big deal looking good with Mexico!" Trump tweeted Monday morning.
U.S. and Mexican negotiators worked over the weekend to narrow their differences. Once they reach an agreement, the third country in NAFTA — Canada — would be brought back in to finalize a revamp of the 24-year-old pact.
NAFTA reduced most trade barriers between the three countries. But Trump and other critics say it encouraged U.S. manufacturers to move south of the border to exploit low-wage Mexican labor.
The Trump administration wants a higher percentage of auto production to come from within the NAFTA bloc before qualifying for duty-free status.