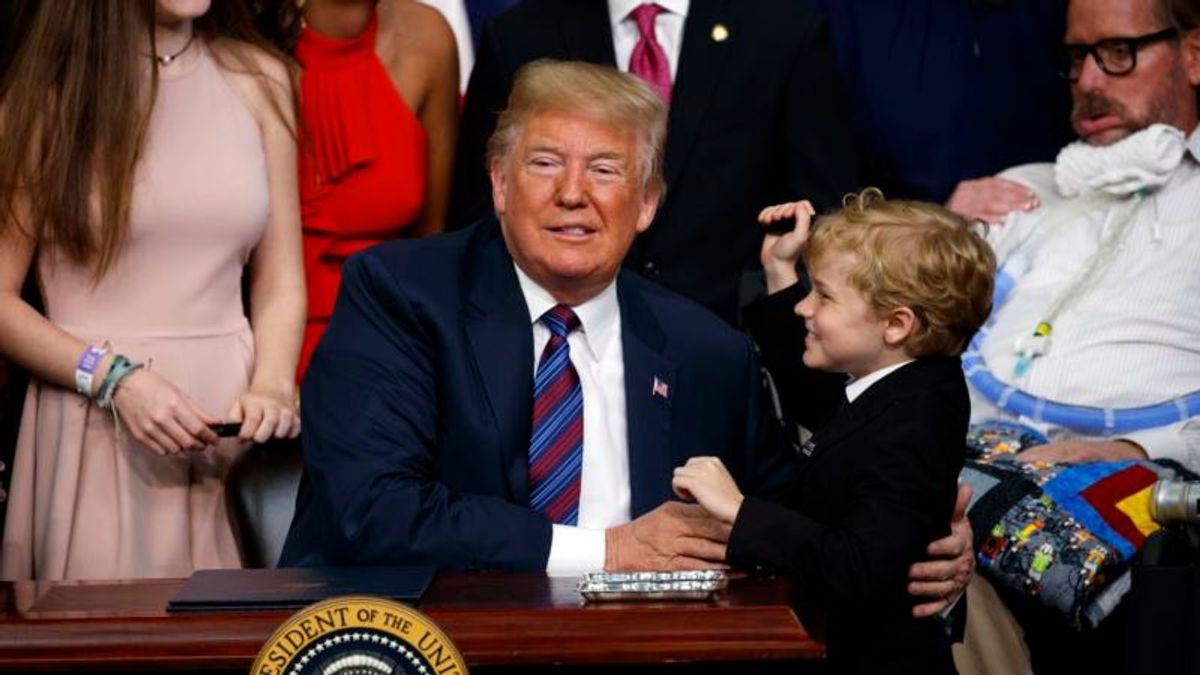 Trump Gives Terminal Patients 'Right to Try' Experimental Drugs
Trump Gives Terminal Patients 'Right to Try' Experimental Drugs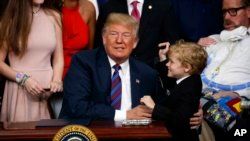 U.S. President Donald Trump signed legislation Wednesday to give patients with deadly diseases the "right to try" experimental drugs that might extend their lives.
At a White House signing ceremony, Trump called the measure a "fundamental freedom" for people with life-threatening conditions to use medications that have shown promise in initial testing but not been approved by U.S. regulators for sale to the public.
The bill cleared Congress last week after a spirited debate in which Republicans said it could give hope to thousands of people looking to save their lives, while many Democrats opposed to it said it would give patients false hope.
Trump had voiced support for the legislation at his State of the Union address in January, saying that the terminally ill should not have to leave the U.S. in search of an experimental drug in another country.
Patients will be able to take advantage of the provision only if they have exhausted their treatment options using drugs already approved by U.S. regulators. They then will be able to use drugs the Food and Drug Administration has yet to declare as safe.
JOIN US ON RUMBLE LIVE NOW!