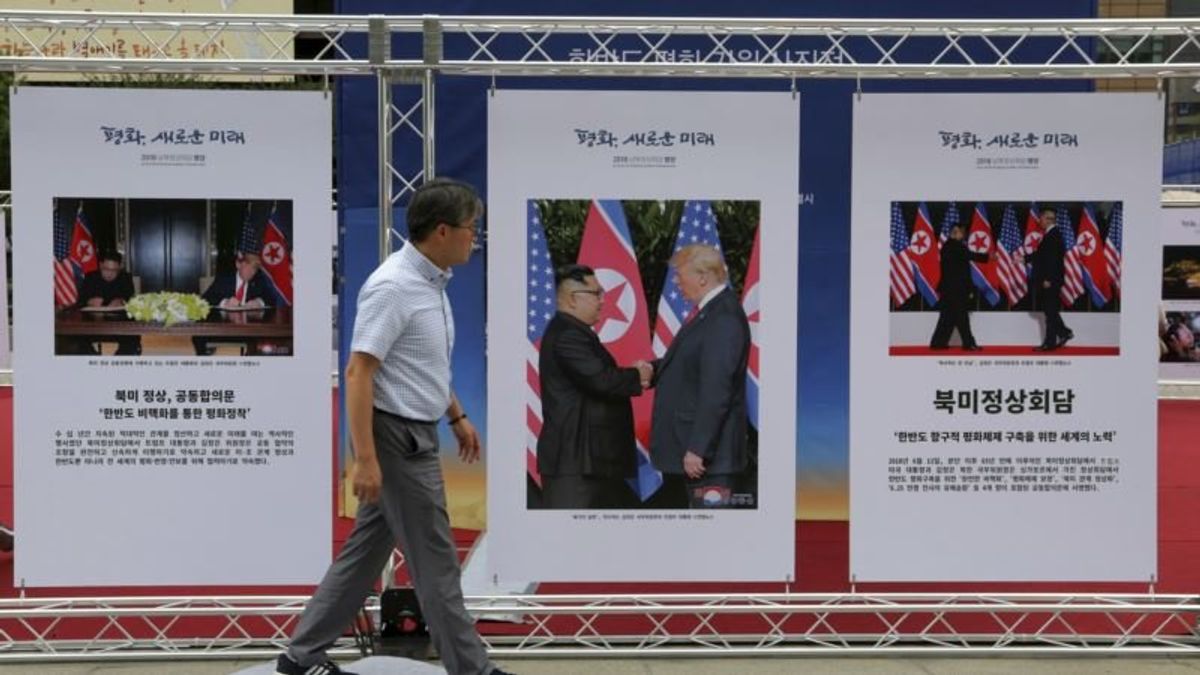 Trump: Details on 2nd Summit with N. Korean Leader Coming Soon
Trump: Details on 2nd Summit with N. Korean Leader Coming Soon
U.S. President Donald Trump said Wednesday his administration is planning a second summit with North Korean leader Kim Jong Un and will announce details soon.
"I'll be meeting with Chairman Kim," Trump told reporters at the United Nation's General Assembly in New York. Trump said a date and location of the summit would be announced soon.
Earlier Wednesday, U.S. Secretary of State Mike Pompeo said he is planning the summit and that it may take place after October.
"We're working diligently to make sure we get the conditions right so that we can accomplish as much as possible during the summit. But we hope it will be soon," Pompeo told CBS This Morning. "It may happen in October, but more likely sometime after that."
Pompeo's remarks came one day after Trump touted his relationship with North Korea, telling the United Nation's General Assembly it has helped ease tensions on the Korean Peninsula.
"The missiles and rockets are no longer flying in every direction, nuclear testing has stopped, some military facilities are already being dismantled," Trump said.
Trump added that "much work remains to be done" with North Korea and said, "The sanctions will stay in place until denuclearization occurs."
His comments about North Korea were in sharp contrast from those he delivered at the assembly last year, when he threatened to "totally destroy" the country and ridiculed North Korean leader Kim Jong Un as "Rocket Man" who was on a "suicide mission."
The two leaders' meeting in Singapore in June produced a broad commitment from Kim to "work toward" denuclearization of the peninsula. Despite Trump's praise of Pyongyang, the Trump administration has said Pyongyang is stalling in meeting the goals set in Singapore. Washington has demanded that North Korea produce an inventory of its weapons programs and that it take irreversible steps to relinquish a nuclear arsenal that poses a potential threat to the U.S.
Pompeo said Kim had agreed to allow international inspectors to review North Korea's nuclear facilities but did not comment on whether they have been allowed to do so.
South Korea's president personally relayed a message to Trump on Monday, telling him that North Korea's leader wants to meet him again soon to make progress on denuclearization of the Korean Peninsula.
"You are indeed the only person who can solve this problem," Moon Jae-in, who met Kim Jong Un last week in Pyongyang, told Trump.