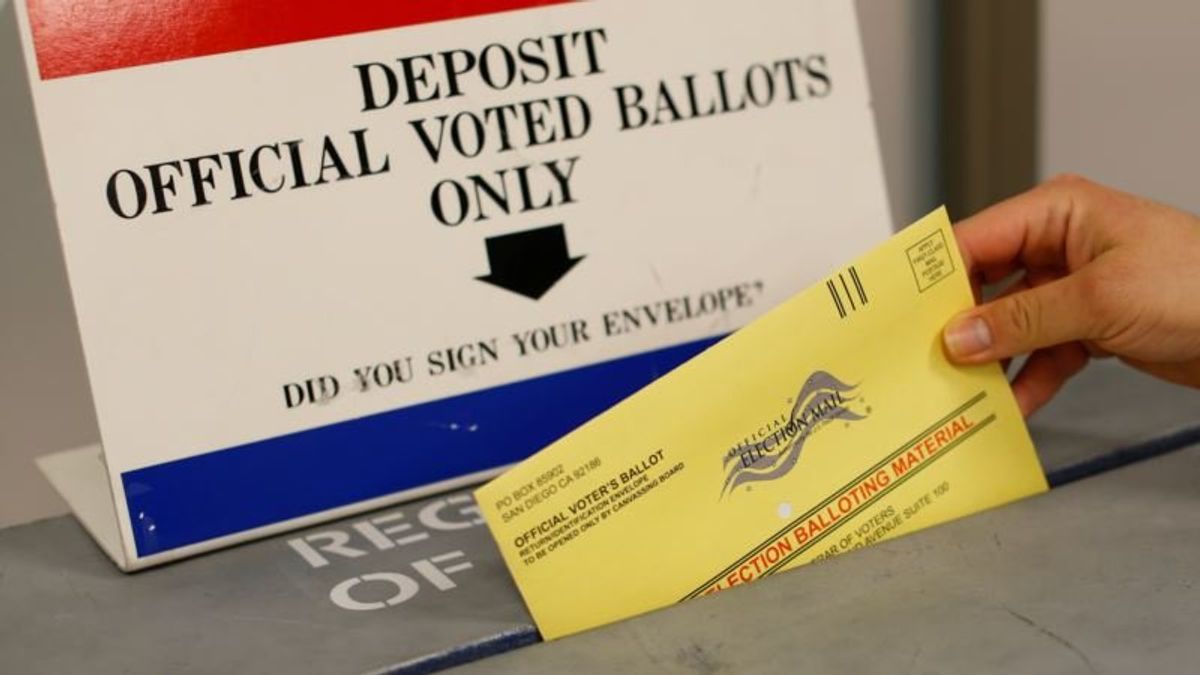 Trump Convenes Election Security Meeting as Hacking Looms
Trump Convenes Election Security Meeting as Hacking Looms
U.S. President Donald Trump will convene his national security advisers on Friday for a high-level meeting on election security, less than four months until Americans vote to determine whether his fellow Republicans maintain control of Congress.
The White House meeting comes amid new accusations of Russian meddling in U.S. elections. On Thursday, Democratic Senator Claire McCaskill was identified as the target of a hacking attempt ahead of the November midterm elections. A top Microsoft official last week said Russian hackers have targeted at least three candidates but did not name them.
Questions persist over whether U.S. states are prepared to thwart cyber attacks even as debate rages over alleged Russian interference in the 2016 presidential election, which Trump won.
The stakes in the midterm elections are high. Republicans hold majorities in both the House of Representatives and Senate, but if historical patterns hold true, Democrats, as the party out of power, could gain ground in the contests.
U.S. intelligence agencies have concluded that Russia interfered in the 2016 presidential election through a campaign of hacking and disinformation to try to help elect Trump.
The U.S. Special Counsel's Office is investigating Russian actions and any potential collusion with Trump's campaign. The probe has so far resulted in multiple indictments and guilty pleas by several Trump associates. Several congressional committees also have opened investigations.
Russia has denied any interference while Trump has denied collusion and blasted the investigation as a "witch hunt."
Trump has alternated between citing Russian President Vladimir Putin's denials and saying that he backs the American intelligence community's findings.
U.S. Special Counsel Robert Mueller earlier this month indicted indictments 12 Russian officers from Russia's military intelligence agency, the GRU. In February, Mueller charged 13 Russians and three Russian companies in an elaborate conspiracy to interfere in the election.
Tom Burt, vice president of customer security and trust at Microsoft Corp, last week told the Aspen Security Forum the company uncovered phishing activity from a group associated with GRU officers targeting campaign staffers, prompting the Daily Beast investigation.
On Thursday, McCaskill blasted Moscow following a report by the Daily Beast news website identifying her as the target of a hacking attempt. The unsuccessful attack was driven by the Russian intelligence agency behind the 2016 election interference, according to the report.
"Russia continues to engage in cyber warfare against our democracy," McCaskill said in a statement on Thursday. "While this attack was not successful, it is outrageous that they think they can get away with this."
The United States already has imposed sanctions on Russia, and Congress is considering additional penalties in case U.S. authorities determine the Kremlin has meddled again.
Congress also is grappling with funding to shore up election systems for U.S. states, which conduct elections. U.S. lawmakers earlier approved $380 million to safeguard systems but some are pushing for more funds, among other action.
Trump, offering no evidence, on Tuesday said he believed Russia will seek to boost Democrats ahead of the November election. McCaskill, who faces a tough re-election campaign, has been critical of Trump and Putin.