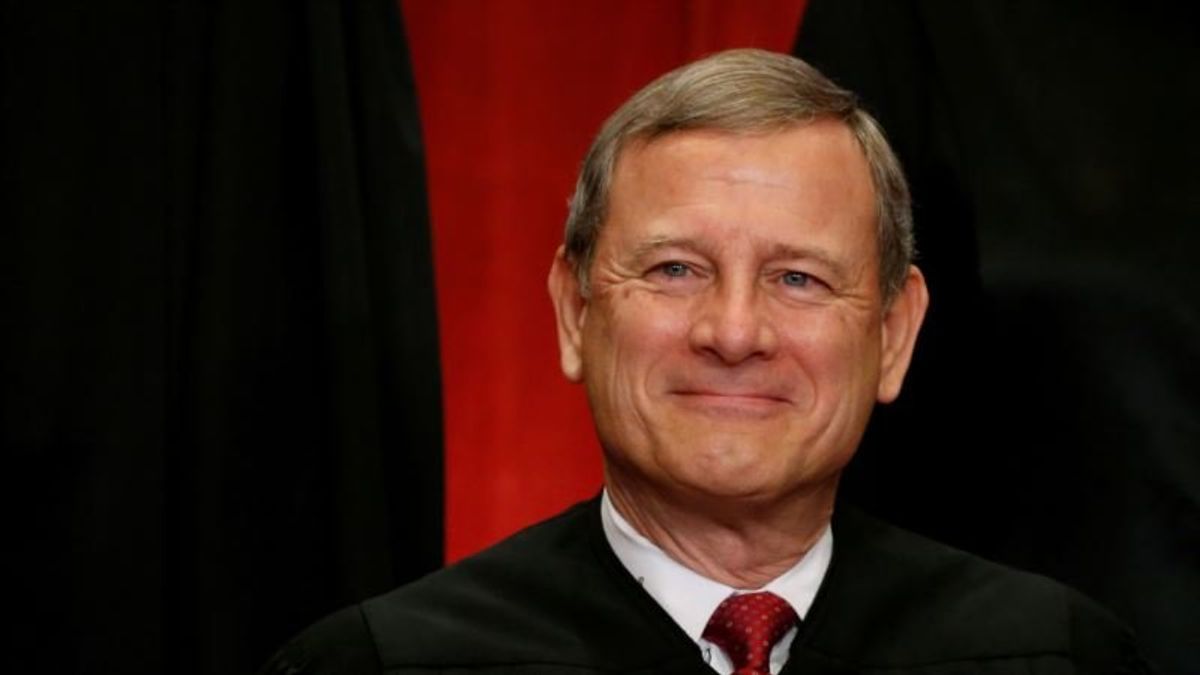 Trump Begins Thanksgiving by Renewing Spat with Chief Justice
November 22, 2018, 11:51 AM
Trump Begins Thanksgiving by Renewing Spat with Chief Justice
U.S. President Donald Trump started his Thanksgiving holiday by renewed his public debate over the independence of the country's judicial system.
In a teleconference Thursday with American troops overseas, Trump said a federal appeals court in California has become "a big thorn in our side."
The president's remarks came one day after he and U.S. Chief Justice John Roberts engaged in an extraordinary exchange over the independence of the federal judiciary, with Roberts berating Trump for criticizing a judge who ruled against his administration as an "Obama judge."
Roberts responded with a rare public rebuke of the president, saying Trump's comments reflect his misunderstanding of the judiciary's role.

SEE ALSO:
Trump, Chief Justice Spar Over 'Obama Judge' Remark
"We do not have Obama judges or Trump judges, Bush judges or Clinton judges," Roberts said in a bluntly worded statement. "What we have is an extraordinary group of dedicated judges doing their level best to do equal right to those appearing before them. That independent judiciary is something we should all be thankful for."
Although it is very unusual for a president to personally criticize judges, Trump quickly responded by questioning the independence of federal judges appointed by his predecessor and confirmed by the Senate.
"Sorry Chief Justice John Roberts, but you do indeed have 'Obama judges,' and they have a much different point of view than the people who are charged with the safety of our country. It would be great if the 9th Circuit was indeed an 'independent judiciary,' Trump said via Twitter from his Mar-a-lago resort in Florida.
While Trump cited the 9th U.S. Circuit Court of Appeals, the ruling that drew his ire came from a district judge in California.
Trump has been particularly critical of judges on the 9th U.S. Circuit Court of Appeals, which covers California and much of the U.S. west coast. Trump tweeted Wednesday the court, considered by many as the country's most liberal, has become a "terrible, costly and dangerous disgrace."
The president has maintained the Supreme Court has overruled the 9th Circuit more than other courts, but studies conducted during the past five years show three others have a higher percentage of their rulings overturned.
The controversy began Tuesday when Trump attacked U.S. District Judge Jon Tigar in San Francisco, who ruled against his migrant asylum order. The ruling prompted Trump to claim again Thursday, as he has in the past, that the 9th Circuit was biased against him.
"It's a terrible thing when judges take over your protective services, when they tell you how to protect your border. It's a disgrace" he said.
Roberts had refrained from commenting on Trump's previous attacks on judges. But after a query Wednesday from Associated Press, Roberts defended the independence of the federal judiciary and dismissed the notion that judges are beholden to presidents who appoint them.
Roberts, who has often expressed concern about attacks on the judiciary's impartiality, has previously been the target of criticism from Trump. Trump often belittled Roberts during the 2016 presidential campaign, at one point calling Roberts an "absolute disaster" after Roberts voted along with liberals in 2012 to uphold President Barack Obama's Affordable Care Act.
Roberts was appointed by Republican President George W. Bush and has compiled a firmly conservative voting record during his 13 years on the Supreme Court.
The chief justice's statement came as he adjusts to changes on the Supreme Court. The arrival last month of Trump's second appointee, Justice Brett Kavanaugh, pushed Roberts to the court's ideological center, a position that was held by Justice Anthony Kennedy until he retired in July.
Former special assistant to President George W. Bush, Scott Jennings, told CNN Thursdaythe ideological shift on the court may have compelled Roberts to defend the courts.
"I think what Chief Justice Roberts feels like his job is now is to look out for the integrity of and the reputation of the entire judiciary. I mean in a world where a lot of people view most of government as being polarized, as being partisan for you or partisan against you, I think he believes it's his job to make sure that folks view the judiciary as independent."
Inside Elections publisher Nathan Gonzales said onCNN that Trump's criticism of Roberts could further endear him to his conservative base, "There are some Republicans and conservatives who have already turned their back on Chief Justice Roberts because of his involvement in the decision with the Affordable Care Act."
Gonzales added, "We have to remember that the Republican Party has become all about President Trump and whatever he does or the enemies he chooses are going to be with him and I think that remains the case in this situation."