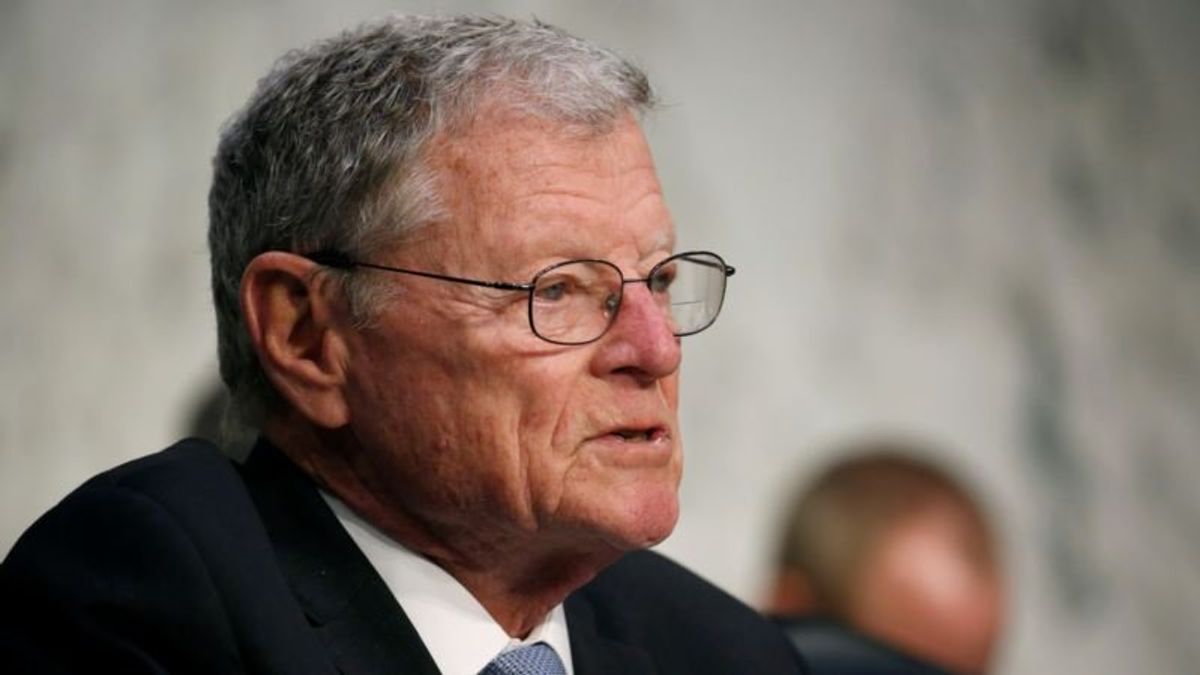 Trump Backer Inhofe in Line to Chair Powerful Senate Armed Services Panel
Trump Backer Inhofe in Line to Chair Powerful Senate Armed Services Panel
WASHINGTON —
U.S. Senator John McCain's death will likely shift leadership of the Senate Armed Services Committee from one of President Donald Trump's most vocal Republican critics to one of his biggest supporters, which observers say could mean fewer checks on the Pentagon.
No decision has been announced since McCain's death on Saturday, but the committee's number two Republican, Senator James Inhofe, who chaired meetings and hearings in McCain's absence, is expected to be made chairman in the coming weeks.
Inhofe, 83, represents Oklahoma, where Trump won more than 65 percent of the vote in 2016. He is seen as a more traditional Senate conservative less likely to confront a Republican president than McCain, who could be a harsh critic of his fellow Republicans as well as Democrats.
The change could have major implications for the panel, which sets policy for more than $700 billion in annual Pentagon spending, reviews nominees for a wide range of military positions and, under McCain, acted as a watchdog that sought to rein in what McCain saw as wasteful Defense Department spending.
Like McCain, Inhofe is a believer in a large, strong military. While McCain underwent cancer treatment at home in Arizona this year, the two worked together to shepherd through a bill authorizing $716 billion in military spending, billions more than Trump requested.
Inhofe, first elected to the Senate in 1994, served in the Army from 1957 to 1958.
War Hero
McCain, the son and grandson of Navy admirals, a war hero and former Republican presidential nominee, spent decades as one of his party's most influential voices on national security. He used his status to forge ties to – and question – both U.S. and world leaders.
Last year, McCain held up Trump's pick for secretary of the Army and other Defense Department positions to press the administration for answers about the deaths of U.S. troops in an ambush in Niger.
Tortured himself while a prisoner of war in Vietnam, McCain strongly opposed torture, and urged fellow senators not to confirm Trump's nominee to lead the Central Intelligence Agency, Gina Haspel, because of her past ties to the CIA's "harsh interrogation" program.
Inhofe, with other Republicans, voted to narrowly confirm Haspel.
"McCain consistently through his chairmanship pushed the military to live up to the best of its values, even when it meant bringing harsh critiques to get them to do so," said Mieke Eoyang, vice president for the national security program at the Third Way think tank in Washington.
"Inhofe is less likely to critique the military. … Inhofe will not endorse the same kind of stringent budget oversight that McCain provided," Eoyang said.
An Inhofe spokeswoman and Republican Senate leadership aides did not respond to requests for comment on the committee leadership or its membership. McCain's death leaves the Armed Services panel with 26 members: 13 Republicans and 13 Democrats.
Besides appointing a chairman to succeed McCain, the Senate's Republican leaders will need to name a new Republican committee member to restore the party's 14-13 majority.