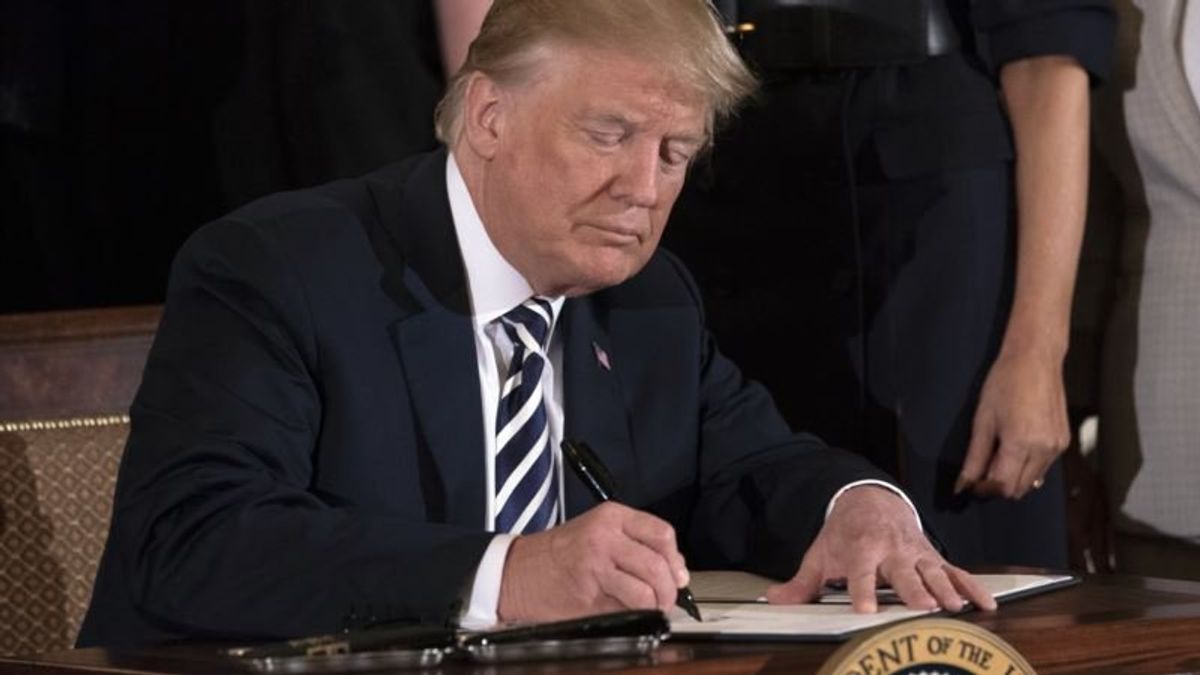 Trump Authorizes Additional Action Against Election Interference
Trump Authorizes Additional Action Against Election Interference
WHITE HOUSE —
U.S. President Donald Trump has authorized additional sanctions against countries or individuals who interfere in upcoming U.S. elections.
The executive order allows the president to impose sanctions on foreigners who interfere in the November midterm elections, such as by engaging in altering vote counts or "propaganda" efforts.
Lawmakers of both parties, however, say the effort does not go far enough and that Congress should enact tougher legislation as soon as possible.
U.S. intelligence agencies conclude Russia interfered in the 2016 presidential campaign. A special counsel is investigating whether Trump's campaign coordinated with Moscow to influence the election.