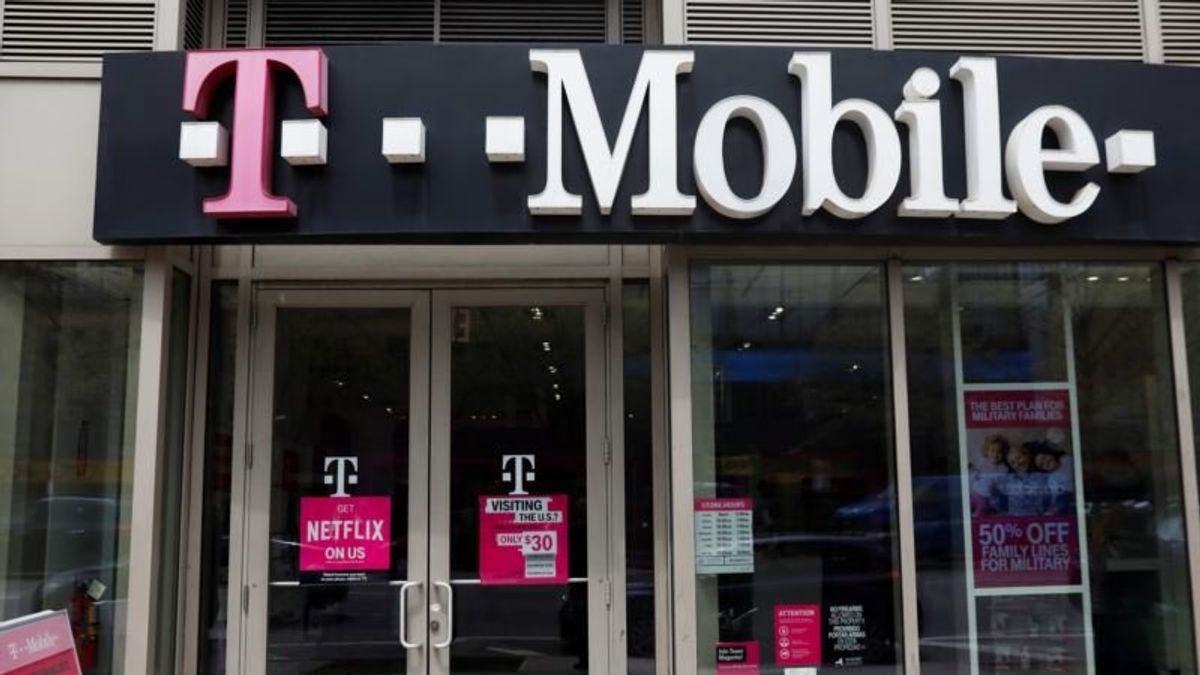 Trump Advisor Touts Sprint, T-Mobile Deal While Denying Lobbying
Trump Advisor Touts Sprint, T-Mobile Deal While Denying Lobbying
Corey Lewandowski, President Donald Trump's former campaign manager, touted on Wednesday benefits he sees in federal government approval of T-Mobile US Inc's bid to acquire Sprint Corp, while also denying that he has worked directly for the company.
Lewandowski said he remains in regular contact with the president and has daily contact with Trump's new campaign manager Brad Parscale. He has said he does not lobby on behalf of companies, but said he does consult with some corporations about navigating the federal government.
"If the T-Mobile deal is going to move forward because it's going to create better 5G coverage in rural areas and create more jobs in the marketplace and help grow and compete with a competitive China, then without any hesitation I say we should have more jobs, we should be more competitive," Lewandowski said on Wednesday at an event sponsored by the Christian Science Monitor. "I have no idea what the Justice Department does on it. I haven't spoken to anyone at the Justice Department on it."
U.S. antitrust enforcers have started reviewing T-Mobile's plan to buy Sprint for $26 billion, and have reached no conclusions on how many wireless carriers the country needs. The two companies compete against AT&T and Verizon to provide U.S. wireless service.
Lewandowski is among those advising the No. 3 wireless company on its deal as it prepares for what should be a tough regulatory review process, the mobile provider said in a statement in May.
Lobbying by former Trump officials has received increased attention after it was made public that Michael Cohen, the president's former attorney, was paid $1.2 million by Novartis and $600,000 by AT&T to consult about the administration.
It is not uncommon for former political officials to lobby and consult with corporations after leaving the employment of an elected official.
A T-Mobile spokeswoman declined to comment on Lewandowski.
Lewandowski insisted he simply shares office space with a lobbying shop, Turnberry Solutions LLC, which is advising T-Mobile. Lobbying disclosure reports show T-Mobile has paid Turnberry Solutions LLC $170,000 since September 2017. T-Mobile said in May that Lewandowski "is now affiliated with [Turnberry] and they have offered perspective to T-Mobile on a variety of topics, including the pending transaction."
"T-Mobile hired Jason Osborne and Mike Rubino, which is a firm that is also housed at the same office space that I am, and I talk to these guys all the time," Lewandowski said when asked why T-Mobile said he was consulting with them. "I haven't made a phone call. I've never called a government employee or a person and asked them to look at, help, solicit, move forward, pass any transaction, and I would challenge anybody in the room to find someone in the government who said I called and asked for a favor because I've never done it."