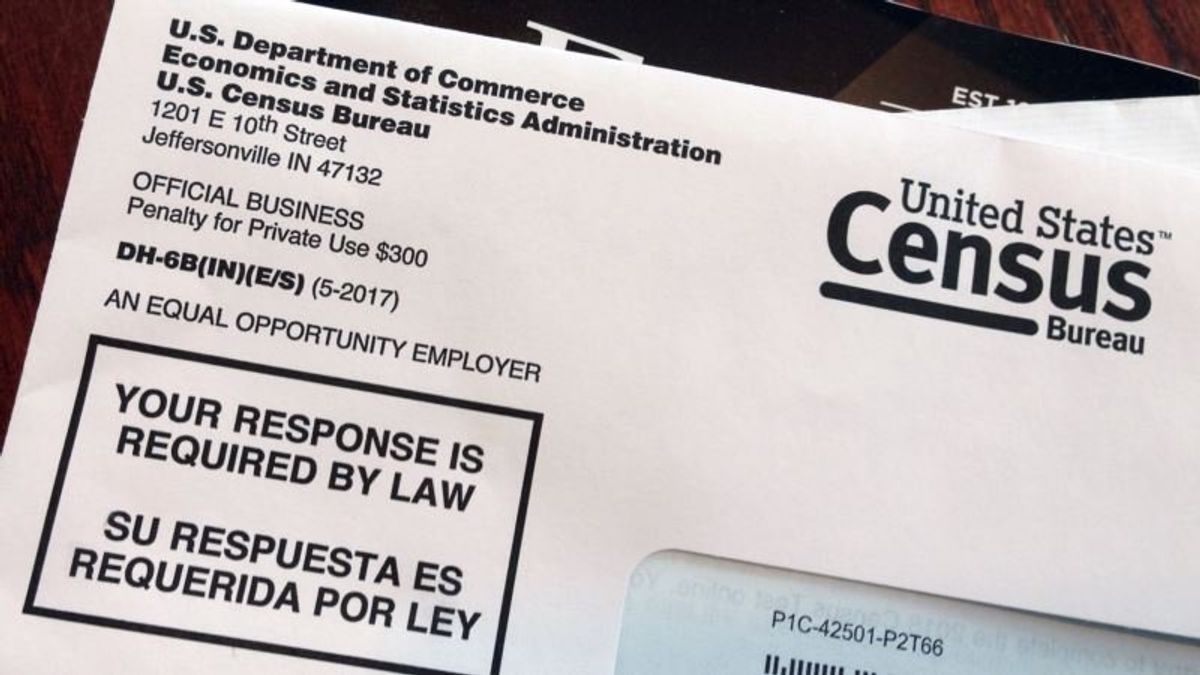 Trial Starts Over 2020 Census Citizenship Question
November 5, 2018, 1:50 PM
Trial Starts Over 2020 Census Citizenship Question
NEW YORK —
A federal trial began Monday in New York City over challenges to the federal government's decision to put a citizenship question on the 2020 census.
The first witness — Duke University Professor D. Sunshine Hillygus — said there was considerable evidence that adding the question will depress participation by non-citizens.
Hillygus, who served six years on the scientific advisory committee for the census, said she has concluded plans by the U.S. government to take steps to prevent damage to the overall count by adding the question are unlikely to be adequate.
She said the decision "violates the spirit" of guidelines set up to protect the census and "undermines not only the accuracy and completeness of the census … but the integrity."
The trial stems from lawsuits brought by a dozen states and big cities, among others. They say the citizenship question will discourage immigrant participation and dilute political representation and funds for states that tend to vote Democratic.
New York Attorney General Barbara Underwood attended the trial Monday.
U.S. District Judge Jesse Furman, who is hearing the case without a jury, has harshly criticized the federal government's efforts to delay or stop the trial. He called them remarkable because government officials insist a speedy resolution of lawsuits is necessary so census preparations can proceed.
When he took the bench Monday, he acknowledged the U.S. Supreme Court said Friday the trial can proceed over the objections of the Justice Department.
"It came down to the wire but here we are," Furman said.
The Justice Department insists Furman should decide the case based only on the administrative record rather than evidence gathered by the plaintiffs, which includes the deposition of Commerce Department officials and others.
Furman said he will allow evidence to be submitted during the trial before he decides whether it is appropriate to consider it when he issues his opinion.
In a recent opinion, Supreme Court Justice Neil Gorsuch and Justice Clarence Thomas essentially invited Justice Department lawyers to request to stop the trial.
When the high court ruled Commerce Secretary Wilbur Ross did not have to submit to an immediate deposition, Gorsuch wrote a partial dissent. In it, Gorsuch — joined by Thomas — suggested that Furman delay the trial and await further Supreme Court guidance.
Furman struck back in a written decision giving the trial a green light: "It is the Government's conduct in this case, not the Court's review, that is 'highly unusual, to say the least,'" he said, highlighting a partial quote from Gorsuch.
Gorsuch had written the trial would probe the Commerce secretary's "mental processes."
"This is all highly unusual, to say the least,'' Gorsuch said.
Three days after Furman ruled, the Justice Department returned to the Supreme Court, seeking to block the trial.