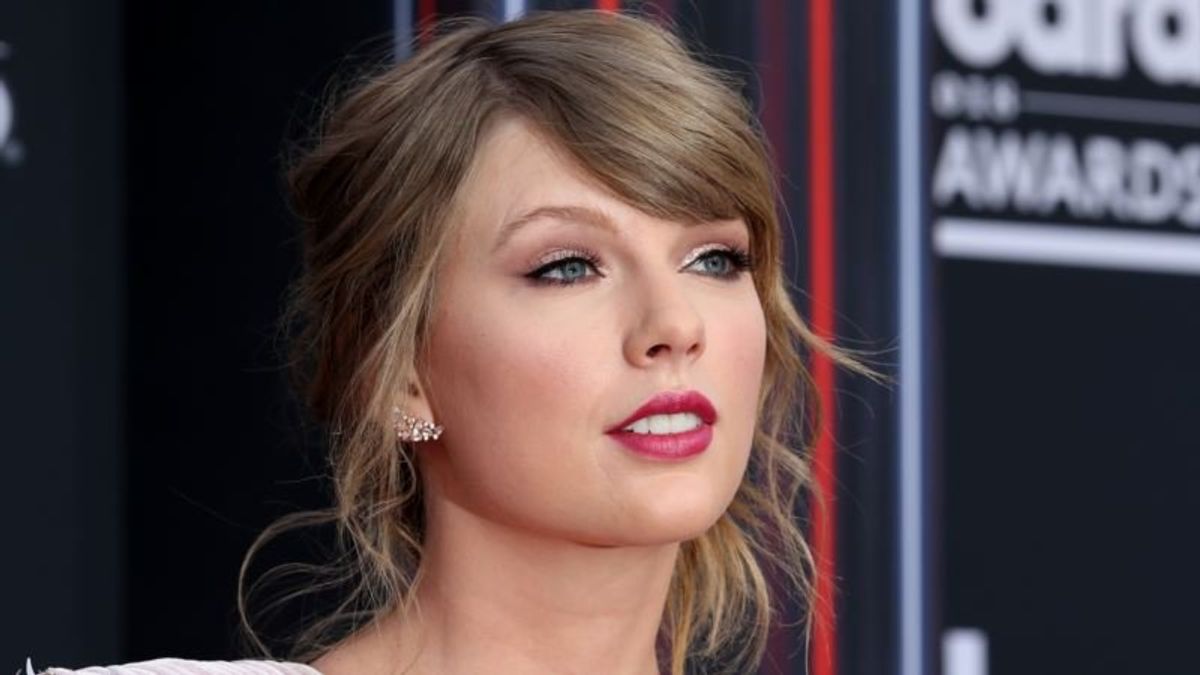 'Speak Now' – Taylor Swift Sets Off Storm by Getting Political
'Speak Now' – Taylor Swift Sets Off Storm by Getting Political
LOS ANGELES —
Taylor Swift's decision to break her silence on politics triggered a storm on Monday, with fans and commentators divided over whether one of pop music's biggest stars should have spoken out.
Swift, 28, has notably stayed out of the U.S. political fray in contrast to her more vocal peers, like Democratic supporters Katy Perry and Beyonce, and Republican backer Kid Rock.
But on Sunday Swift told her 112 million Instagram followers that she was backing — and would vote for — two Democrats running in Tennessee in the U.S. congressional midterm elections on Nov. 6.
"In the past I've been reluctant to publicly voice my political opinions, but due to several events in my life and in the world in the past two years, I feel very differently about that now," Swift wrote.
The "Speak Now" singer said she was a supporter of gay rights and women's rights, and against racism.
"I cannot vote for someone who will not be willing to fight for dignity for ALL Americans, no matter their skin color, gender or who they love," Swift wrote, saying she would vote for Democrats Phil Bredesen for the U.S. Senate and Jim Cooper for the House of Representatives.
Bredesen, a former Tennessee governor, is facing Republican Representative Marsha Blackburn in what has become an extremely close race for the Senate seat being vacated by Republican Bob Corker.
Swift said in her comments that while she typically tries to support women running for office, Blackburn's voting record "appalls and terrifies me."
Swift's comments got 1.5 million likes on her Instagram page. But they enraged many conservatives, especially those in the country music community where Swift got her start as a teenager and went on to win 10 Grammys.
"What I used to love about Taylor Swift is she stayed away
from politics," Charlie Kirk, founder of the conservative non-profit student organization Turning Point, said on Fox News television on Monday.
Some sought to play down Swift's influence outside her predominantly young girl fan base.
"So @taylorswift13 has every right to be political but it won't impact election unless we allow 13 yr old girls to vote," tweeted former Arkansas Governor Mike Huckabee, who twice sought the Republican presidential nomination.
Former "Star Trek" actor George Takei was among those welcoming Swift's declaration ahead of what are expected to be polarizing elections in November.
"Guys, things have gotten so dire that even Taylor Swift had to say something," Takei tweeted.
Model Chrissy Teigen, actress Blake Lively and singer Perry were among those adding "likes" to Swift's Instagram post.
Swift is currently on a world tour to support her top-selling 2017 album "Reputation," and will perform live at the American Music Awards show in Los Angeles on Tuesday.
"Respectfully, be quiet and sing!" wrote a Twitter user named Janice @theemporersnew. "I guess you're more pop than country now anyway. You're country fans are gonna be disappointed."
JOIN US ON RUMBLE LIVE NOW!