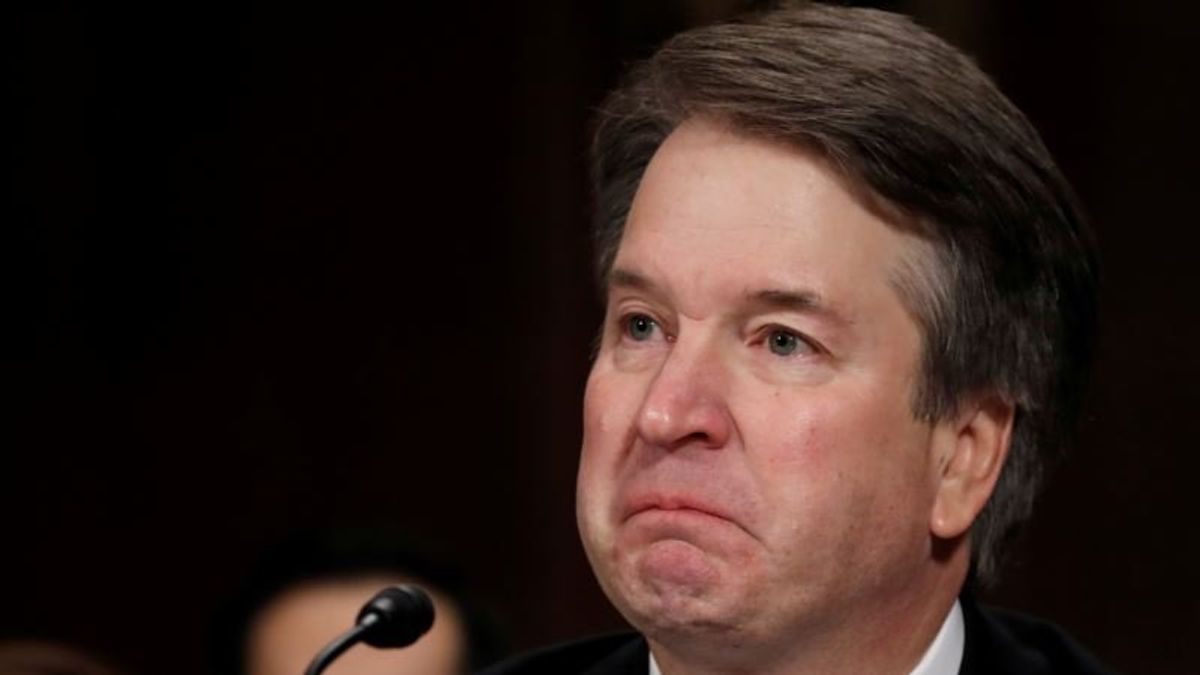 Senators Stick to Partisan Lines Over Kavanaugh Nomination
Senators Stick to Partisan Lines Over Kavanaugh Nomination
CAPITOL HILL —
While the FBI probes sexual misconduct allegations against U.S. Supreme Court nominee Brett Kavanaugh, senators were digging in along partisan lines about Kavanaugh's fitness for the high court and how the confirmation process has been handled.
"[Democrats] will not be satisfied unless they have brought down Judge Kavanaugh's nomination," Republican Majority Leader Mitch McConnell of Kentucky said. "The floodgates of mud and muck opened entirely on Brett Kavanaugh and his family."
Speaking with mock horror, McConnell summarized a recent New York Times article detailing a 1985 bar brawl allegedly involving the nominee.
"Get this: Judge Kavanaugh may have been accused of throwing some ice across a college bar in the mid-1980s," the majority leader said, feigning shock.
Democrats countered that accusations of sexual misconduct must not be dismissed as a smear campaign and that accounts of Kavanaugh's past behavior by former classmates and associates suggest the nominee may have misled lawmakers about his drinking habits and other matters.
Minority Leader Chuck Schumer of New York said that when Kavanaugh testified before the Senate Judiciary Committee, he abandoned any pretense of being an impartial jurist and revealed that he bears "bitter partisan resentments."
"It's hard to believe what Judge Kavanaugh swore under oath," Schumer said. "He sure didn't show the demeanor of a judge at the hearing."
The White House ordered a one-week FBI investigation of sexual misconduct accusations against Kavanaugh after Christine Blasey Ford's testified last week that the nominee had assaulted her at a high school party. Kavanaugh angrily denied the charges hours later, accused Democrats of orchestrating a "political hit" against him, and asserted that he never drank so heavily that he was incapacitated or couldn't remember his actions.
In the days since, one of the nominee's former classmates at Yale University issued a statement alleging that, as a student, Kavanaugh was "a frequent drinker and a heavy drinker" who often became "belligerent and aggressive" during his binges.
Chad Ludington said that in one instance, Kavanaugh started a bar fight that ended with one of their mutual friends landing in jail.
President Donald Trump told reporters at the White House on Monday that the FBI had the authority to interview anyone it desired, pushing back against charges by Senate Democrats that the White House was limiting the scope of the investigation.
The Times said the FBI already had interviewed four witnesses the White House and Senate Republicans approved for questioning — Kavanaugh's friends Mark Judge and P.J. Smith; Ford's friend Leland Keyser; and Deborah Ramirez, who also has accused Kavanaugh of sexual misconduct.
At the Senate, meanwhile, Republicans accused Democrats of doing everything in their power to delay a confirmation vote.
"It's not fair to Judge Kavanaugh to string this matter along further," Majority Whip John Cornyn of Texas said. "This has become a national embarrassment."
Democrats countered that brief delays in voting on Kavanaugh pale in comparison to the Republican refusal to consider former President Barack Obama's final Supreme Court nominee, Merrick Garland, for most of 2016.
McConnell repeatedly has stated his intention to schedule a final Senate vote on the Kavanaugh nomination as soon as the FBI probe is concluded. Republicans hold a 51-49 seat advantage in the chamber. So far, no Democrat has announced support for Kavanaugh and no Republican has declared opposition to him.
Richard Green and Kenneth Schwartz contributed to this report.
JOIN US ON RUMBLE LIVE NOW!