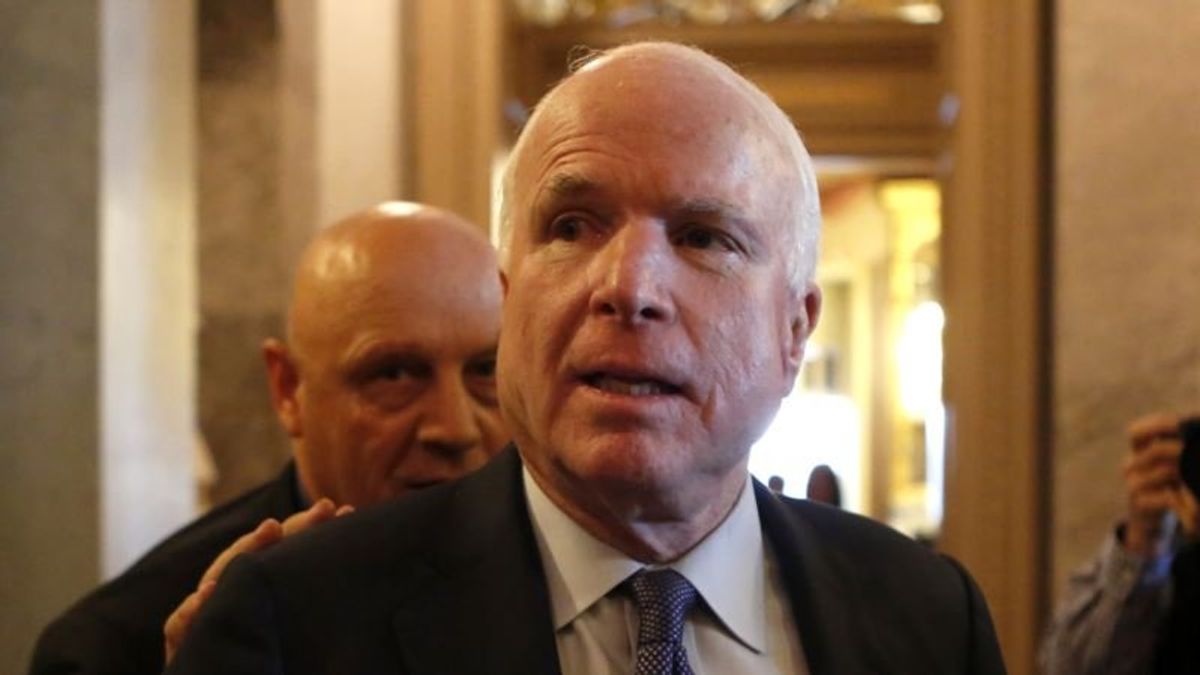 Senator McCain to Discontinue Medical Treatment
August 24, 2018, 11:18 AM
Senator McCain to Discontinue Medical Treatment
Republican U.S. Senator John McCain has chosen to discontinue medical treatment for an aggressive form of brain cancer, his family said in a statement on Friday, a year after the Vietnam War hero announced his prognosis.
"John has surpassed expectations for his survival," the family said, adding that the disease's progression and McCain's age, 81, have led him to stop treatment for the "aggressive glioblastoma."
"With his usual strength of will, he has now chosen to discontinue medical treatment," the family said.
McCain, who represented Arizona in the Senate and House of Representatives for 35 years, had said the cancer was discovered in July 2017 and he has not been at the U.S. Capitol this year.
He also had surgery for an intestinal infection in April.
McCain has had a reputation for speaking his mind, which led to a running feud with President Donald Trump that grew heated in 2015 when McCain said Trump's candidacy had "fired up the crazies."
Trump retorted that the senator was "not a war hero" and cited McCain's 5-1/2 years as a prisoner of the North Vietnamese by saying: "I like people who weren't captured."