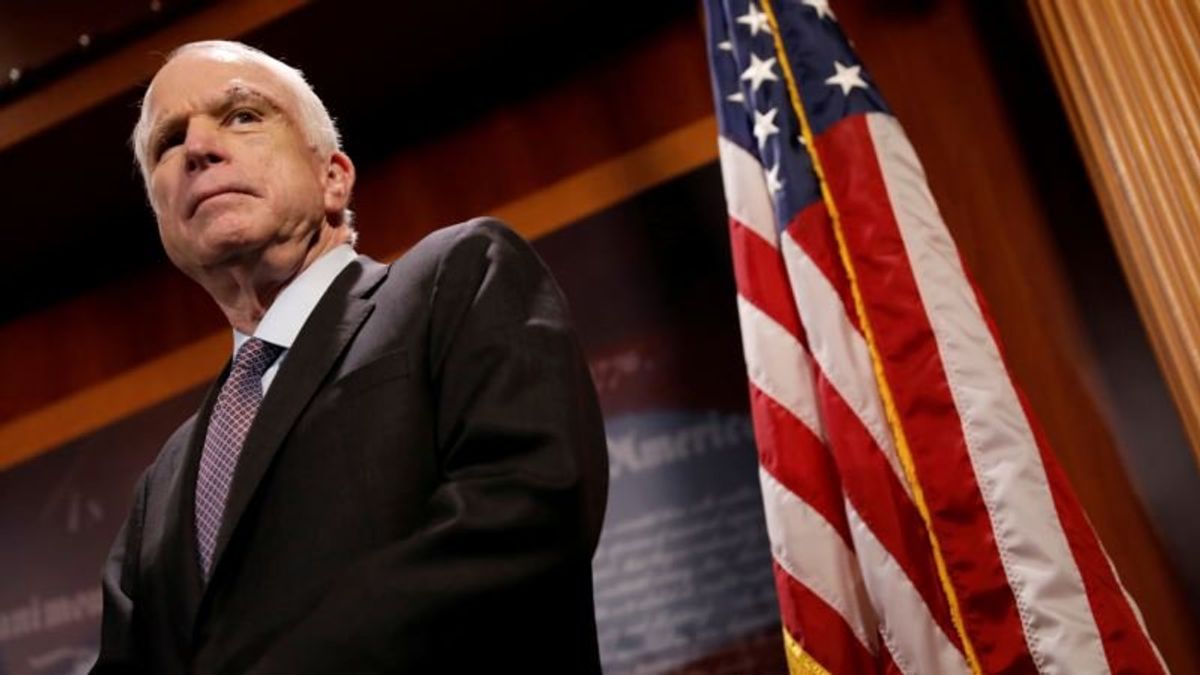 Senator John McCain Remembered for Courage, Service, Patriotism
Senator John McCain Remembered for Courage, Service, Patriotism
WASHINGTON —
U.S. Senator John McCain is being remembered for his courage, patriotism and service to his country.
McCain died Saturday at age 81 after a battle with brain cancer.
President Donald Trump tweeted, "My deepest sympathies and respect go out to the family of Senator John McCain. Our hearts and prayers are with you!"
His campaign later issued a statement offering condolences and "urging all Americans to take the opportunity to remember Senator McCain and his family in their prayers on this sad occasion."
Former presidents
Former President Barack Obama and Michelle Obama issued a statement sending their "heartfelt condolences" to McCain's wife, Cindy and their family.
Obama, who ran against the Republican senator in the 2008 presidential election and won, noted how despite their different generations, backgrounds and politics, "we saw this country as a place where anything is possible."
Former President Bill Clinton and former Democratic Senator Hillary Clinton, who served with McCain in the U.S. Senate, said in a statement that he "frequently put partisanship aside to do what he thought was best for the country and was never afraid to break the mold if it was the right thing to do."
Former President George W. Bush called McCain a friend he will "deeply miss."
"Some lives are so vivid, it's difficult to imagine them ended," Bush said in a statement. "Some voices are so vibrant, it's hard to think of them stilled."
Military career
The son of a U.S. admiral, McCain became a Navy aviator and flew bombing missions during the Vietnam War. Shot down and captured by the North Vietnamese in 1967, he endured more than five years of torture and depravation as a prisoner of war.
House Speaker Paul Ryan said the McCain's death marks a "sad day for the United States," which has lost a "decorated war hero and statesman."
"John put principle before politics. He put country before self," Ryan said. "He was one of the most courageous men of the century."
Democratic leader Nancy Pelosi said the "nation is in tears" and noted McCain's "deep patriotism, outstanding bravery and undaunted spirit."
"He never forgot the great duty he felt to care for our nation's heroes, dedicating his spirit and energy to ensuring that no man or woman in uniform was left behind on the battlefield or once they returned home," Pelosi said in a statement.
VOA's White House correspondent Steve Herman contributed to this report.