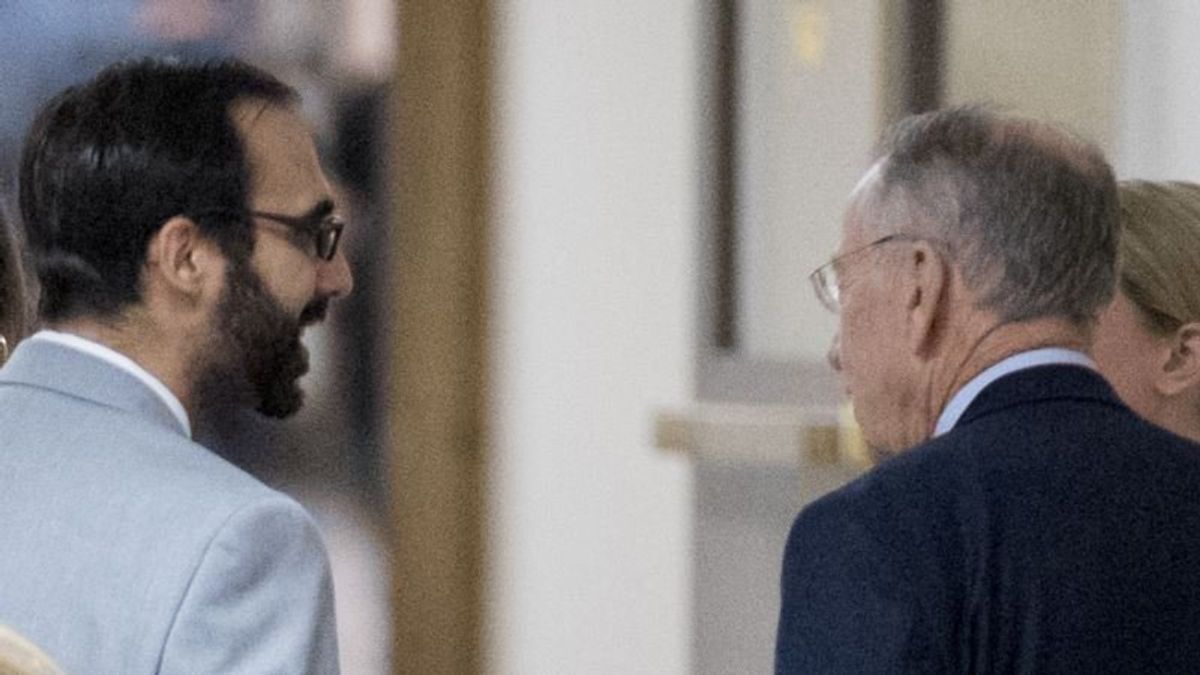 Senate Panel Adviser, Facing Harassment Allegations, Steps Aside
Senate Panel Adviser, Facing Harassment Allegations, Steps Aside
A communications adviser helping lead the Senate Judiciary Committee's response to allegations of sexual assault against Supreme Court nominee Brett Kavanaugh has stepped down over allegations of his own sexual misconduct.
A spokesman for the committee said Saturday that Garrett Ventry, 29, had resigned as an aide to committee Chairman Charles Grassley, an Iowa Republican.
Ventry was "one of several temporary staff brought on to assist in the committee's consideration of the Supreme Court nomination," the spokesman said. "While he strongly denies allegations of wrongdoing, he decided to resign to avoid causing any distraction from the work of the committee."
NBC reported that Ventry also resigned Saturday from the public relations company where he was employed, having taken a temporary leave of absence to work with the Judiciary Committee. The report quoted a company spokesman for CC Public Relations confirming Ventry's resignation.
NBC also reported that Ventry was fired from a previous position in the office of North Carolina House Majority Leader John Bell because a female employee of the North Carolina General Assembly accused him of sexual harassment. Bell confirmed to NBC that Ventry worked in his office but he did not confirm the reason for his departure.