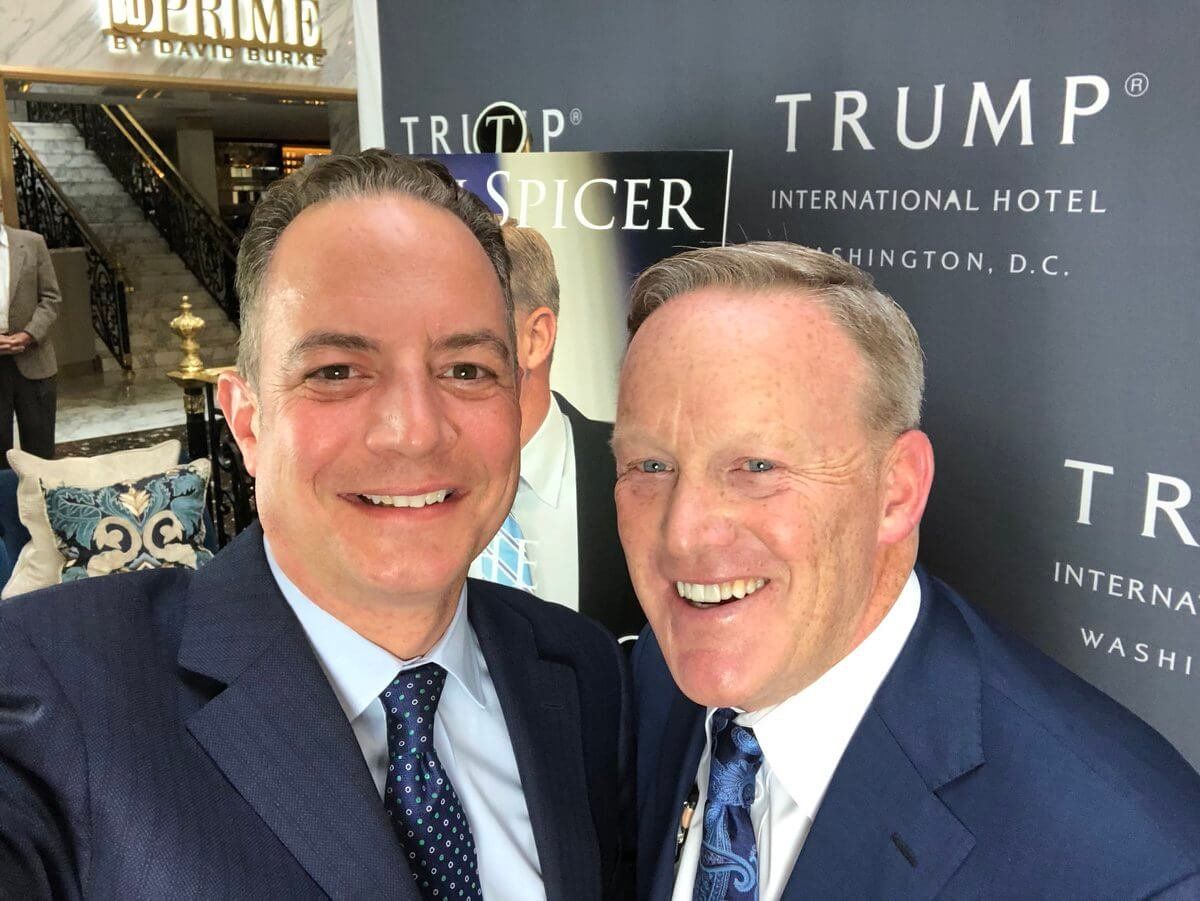 Sean Spicer and Reince Priebus rejoin the Trump administration
Two prominent figures from President Trump's first year in office are rejoining his administration.
Sean Spicer, his former press secretary, and Reince Priebus, his first White House chief of staff, will take new roles as members of the President's Commission on White House Fellowships.
The White House announced their unpaid honorary positions on Tuesday.
The new gigs are unlikely to get them much ink in the papers, but will give them the ability to help select winners of coveted fellowships in the administration.
The Washington Examiner reported:
President Trump signaled a return to the fold for Sean Spicer and Reince Priebus, two figures who fell from grace during the turbulent early part of his presidency, awarding them posts on the commission for White House fellowships.
Priebus was Trump's first chief of staff but served only seven months before being replaced by John Kelly, making his the shortest term in the job ever.
Sean Spicer tweeted this:
Some personal news… @potus @realDonaldTrump announced his intent to appoint the following individuals to key positions in his Administration pic.twitter.com/WCMKEiJjIj

— Sean Spicer (@seanspicer) February 11, 2020