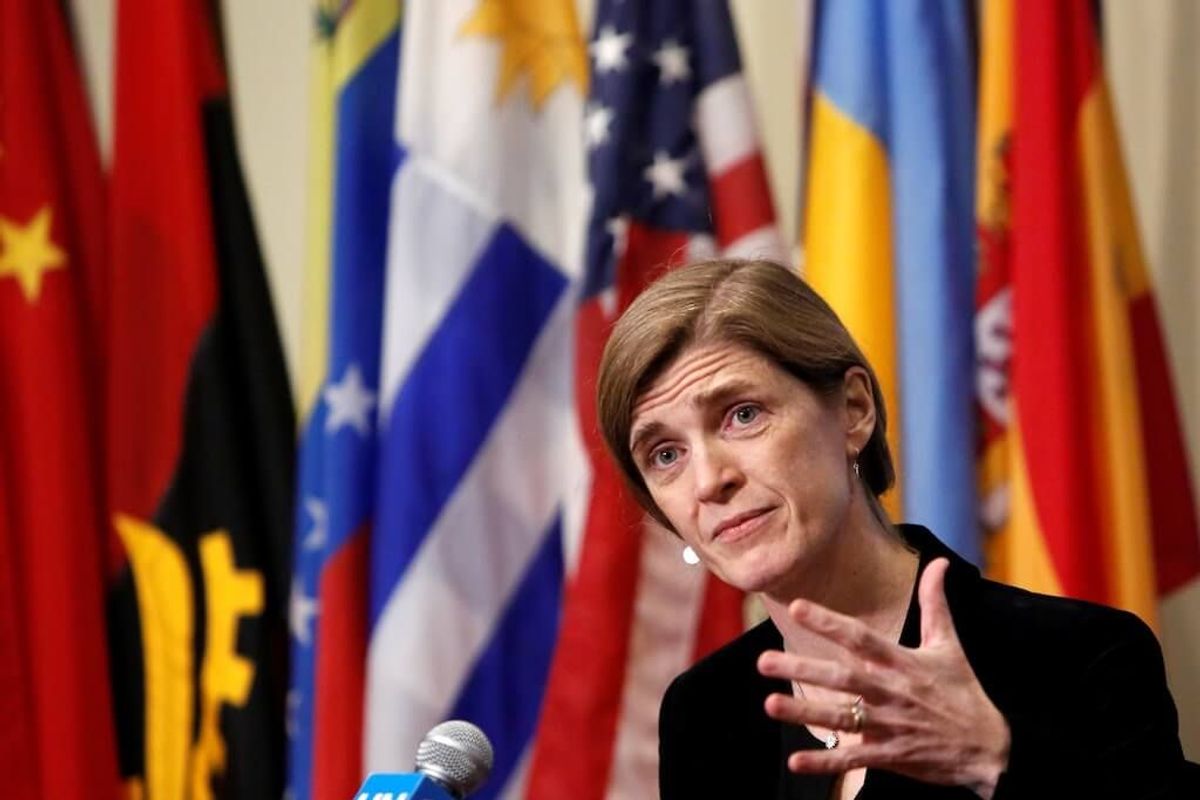 Samantha Power, Biden's Pick for USAID a 'Respected Voice' on Humanitarian Issues
Former U.S. ambassador to the United Nations Samantha Power is President-elect Joe Biden's pick to run the U.S. Agency for International Development. Calling her "one of our country's most respected voices on humanitarian issues," Biden underscored that development will be a core pillar of his foreign policy.
Power, 50, is a self-described "idealist." She has had a diverse career — journalist and war correspondent, Pulitzer-prize winning author of a book on genocide, and U.S. ambassador and Cabinet member, all by the age of 43. For the past four years, she has been teaching at Harvard and published her third book, an autobiography.
"Clear-eyed, resolute, and guided by a true moral compass, Ambassador Power is a seasoned leader and innovative thinker," Vice President-elect Kamala Harris said of the nominee. "And she will not only help lift up the world's most vulnerable and advance our nation's interests around the world, she will be a powerful voice for the values and ideals we cherish as Americans."
Biden plans to elevate the USAID position, giving Power a seat on his National Security Council, where foreign policy decisions will be made.
"Putting Samantha Power at the table, making sure that she has a voice, can really transform the way that USAID implements the programs that it is going to be called to do in some of the real hotspots around the world," said Peter Yeo, president of the Better World Campaign, which works to foster strong and effective relations between the United States and the United Nations.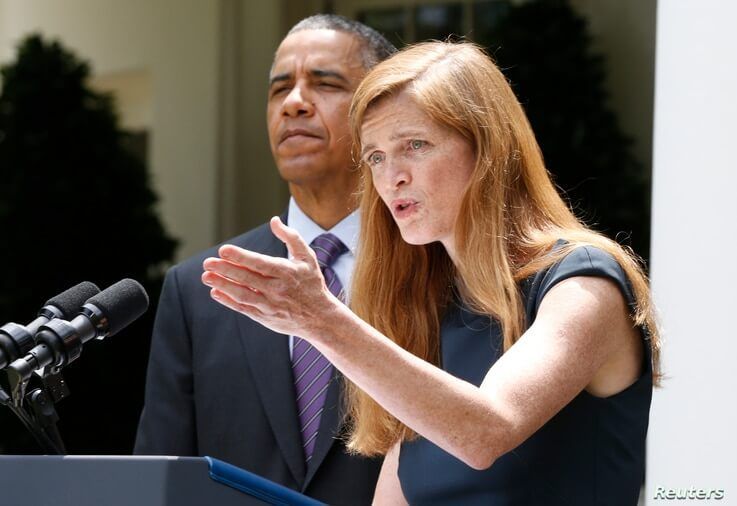 Living up to the flag
Power immigrated with her family to the United States from Ireland when she was 9 years old. She spoke about her experience in 2013, at the announcement of her nomination to be President Barack Obama's U.N. ambassador, recalling how she arrived wearing her favorite American flag t-shirt.
"Even as a little girl with a thick Dublin accent who had never been to America, I knew that the American flag was the symbol of fortune and of freedom," she said. "I quickly learned that to find opportunity in this country, one didn't actually need to wear the flag, one just needed to live up to it."
While the American flag is not directly embossed on boxes of aid sent overseas, the stars and red strips accompany the agency's logo of outstretched clasped hands and the words, "USAID from the American people."
The agency is the government's main international and development arm. It disburses about $20 billion each year in assistance, promoting democratic values and advancing U.S. foreign policy goals along the way.
In 2019, more than 100 countries benefited from USAID programs and grants. The agency has more than 9,000 staffers and is funded through the State Department budget. Power has never managed an organization of that size and scope.
If confirmed by the U.S. Senate, Power will take the helm of an agency that struggled under President Donald Trump's administration. Trump sought each year of his tenure to slash the foreign assistance budget by more than 20% but was met with stiff bipartisan resistance.
"Moving forward, we are only going to give foreign aid to those who respect us and, frankly, are our friends," Trump told world leaders at the 2018 U.N. General Assembly.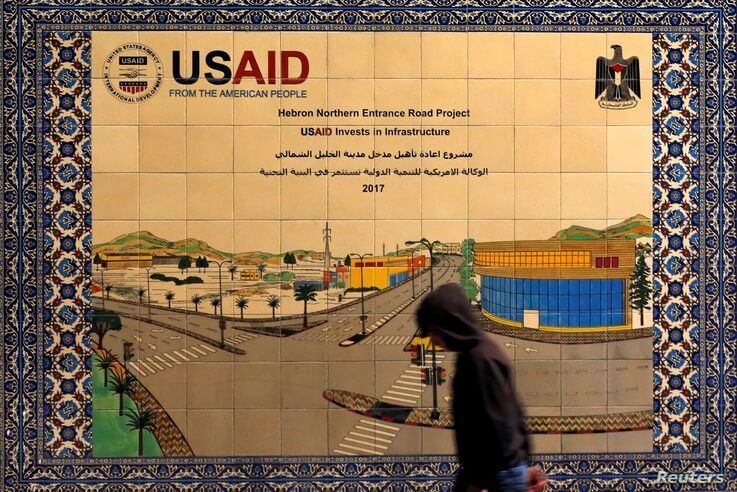 Biden has pledged a return to multilateralism and said that "moral leadership" must be at the foundation of U.S. foreign policy.  
Yeo says the COVID-19 pandemic is likely to be Power's top priority as she begins her tenure.
"USAID has an important role to play in tackling COVID-19 in the global south, so Samantha Power will be in charge, in part, of the global response," he said. "The U.S. Congress appropriated $4 billion to USAID in the closing days of 2020 to support the global response, so that money will flow through USAID to the World Health Organization and UNICEF." 
Early Misstep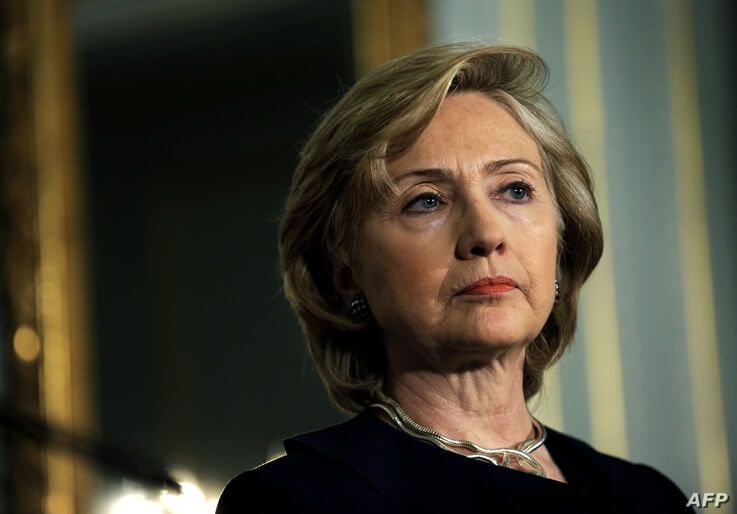 Power nearly ended her political career at its launch, when during the heated 2008 presidential primaries she said Democratic candidate Hillary Clinton was a "monster" in an interview with a Scottish newspaper. At the time, she was an advisor to the Obama campaign and was forced to resign in the aftermath.
She has said she did not mean it and acknowledged her fault in the episode. In 2009, Obama brought her into his administration as his special assistant on the National Security Council, working on issues including human rights and the promotion of democracy.
The former U.N. ambassador is married to Harvard professor and author Cass Sunstein, 66. They have a young son and daughter. She writes in her memoir, The Education of an Idealist, how they struggled with infertility issues and a series of miscarriages while trying to conceive their daughter.
Power has also been candid about her childhood, writing about her parents' divorce and her father's alcohol issues and death at age 47.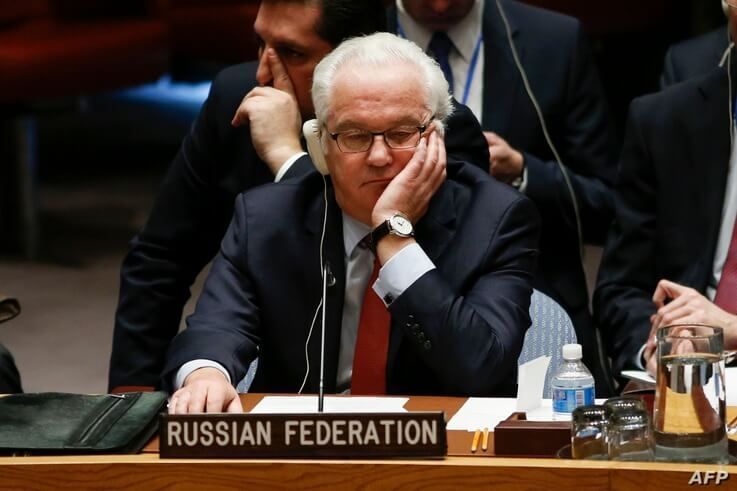 UN tenure
 In 2013, Obama named Power his envoy to the United Nations and a member of his cabinet. At the world body, she found herself up against seasoned diplomats, including her Russian counterpart, the legendary Vitaly Churkin. The Russian envoy died suddenly in February 2017, just weeks after Power left her U.N. post.
In the Security Council, the two had publicly traded insults and barbs for four years over Syria and Ukraine, but Power praised his diplomatic prowess and noted that while they had wide ideological differences, they could still get along as individuals and try to solve serious global problems.  
At the U.N., she was a strong voice against the atrocities Syrian President Bashar al-Assad's government perpetrated against his people. But she was unable to persuade President Obama to strike Assad's forces after an August 2013 chemical attack in an opposition-controlled Damascus suburb killed scores of civilians.
Power was involved in the U.S. response to the Ebola outbreak in West Africa, traveling to the region at the start of the health crisis in 2014.
She was also a vocal advocate for human rights. During the annual gathering of leaders at the U.N. General Assembly in 2015, she launched the #FreeThe20 campaign, posting portraits of 20 women political prisoners from around the world in the U.S. Mission's lobby windows, where passing leaders would undoubtedly see them.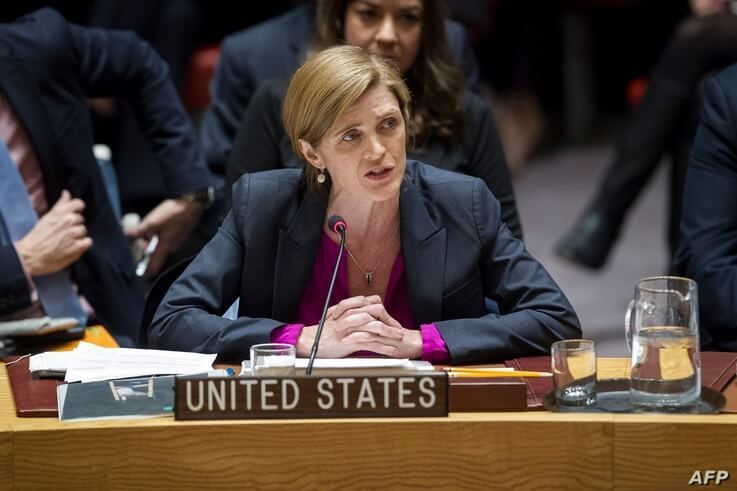 During a trip to northern Cameroon in April 2016, to highlight the threat from Boko Haram and its impact on the local population, tragedy struck. A vehicle in the ambassador's motorcade killed a 6-year-old boy who ran onto the road. Her security detail ordered the convoy to continue on, but Power returned several hours later to offer her condolences to the child's family.
The Better World Campaign's Yeo says Power's leadership style is about inspiring others.
"She has focused on the big ideas, the transformational ideas about preventing conflict and moving from conflict to development," he said. "These big ideas are sometimes needed to inspire people to take their work to the next level."
No date has been announced for her confirmation hearing in the Senate Foreign Relations Committee, but it will likely be in the next few weeks. Yeo says he expects her to be "fairly easily confirmed" with bipartisan support.
"There are a lot of Republicans who are supportive of USAID and will want to make sure USAID is well-run and well-resourced," Yeo said. "And they know that Samantha Power has the capacity to take USAID to the next level — she knows the president, she knows and has worked closely with the secretary of state, the deputy secretary of state, and the national security adviser."