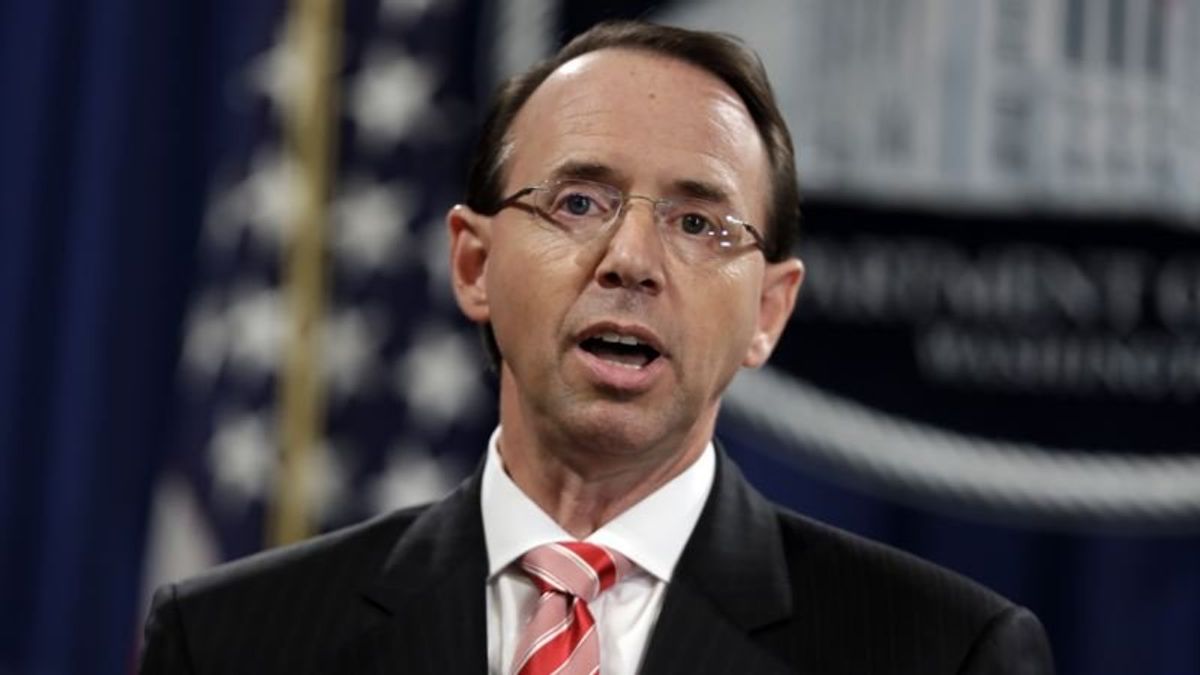 Rosenstein Defends Charging Foreign Agents US Can't Arrest
Rosenstein Defends Charging Foreign Agents US Can't Arrest
ASPEN, COLO. —
The top law enforcement official overseeing the probe of Russian meddling in the 2016 election is defending the prosecution of foreign agents who may never see the inside of a U.S. courtroom.
Speaking Thursday at the Aspen Security Forum in Colorado, Deputy Attorney General Rod Rosenstein also said the Justice Department will notify the U.S. public when it identifies efforts by foreign government to target U.S. politics. Rosenstein unveiled a report identifying the major cyber threats that the U.S. faces.
"Exposing schemes to the public is an important way to neutralize them," he said. "The American people have a right to know if foreign governments are targeting them with propaganda."
He offered a rebuttal to criticism that charging foreign agents involved in cyber-attacks or covert campaigns to sow dissent is futile if they are unlikely to be extradited.
"That is a shortsighted view," he said.
Indictments as deterrent
The debate has been sparked by the probe of special counsel Robert Mueller, who has indicted more than two dozen Russian nationals on charges related to Russia's meddling in the election.
Rosenstein said such indictments can act as a deterrent.
"People who thought they were safely under the protection of foreign governments when they committed crimes against America sometimes later find themselves in federal prisons," he said.
He added that at a minimum, the indictments impede the suspects from traveling to other countries that might extradite them. He said revealing the charges also serves to air the allegations to the U.S. public, bolstering confidence in the justice system.
More active approach
Rosenstein signaled a more active approach by the Justice Department to counter foreign influence and cyber operations. The report outlines how the department will work to expose the foreign efforts without damaging counter-intelligence efforts or wading into U.S. politics.
"The challenge calls for the application of neutral principles," he said.
More broadly, the report identifies six categories of cyber threats and current efforts to counter them.