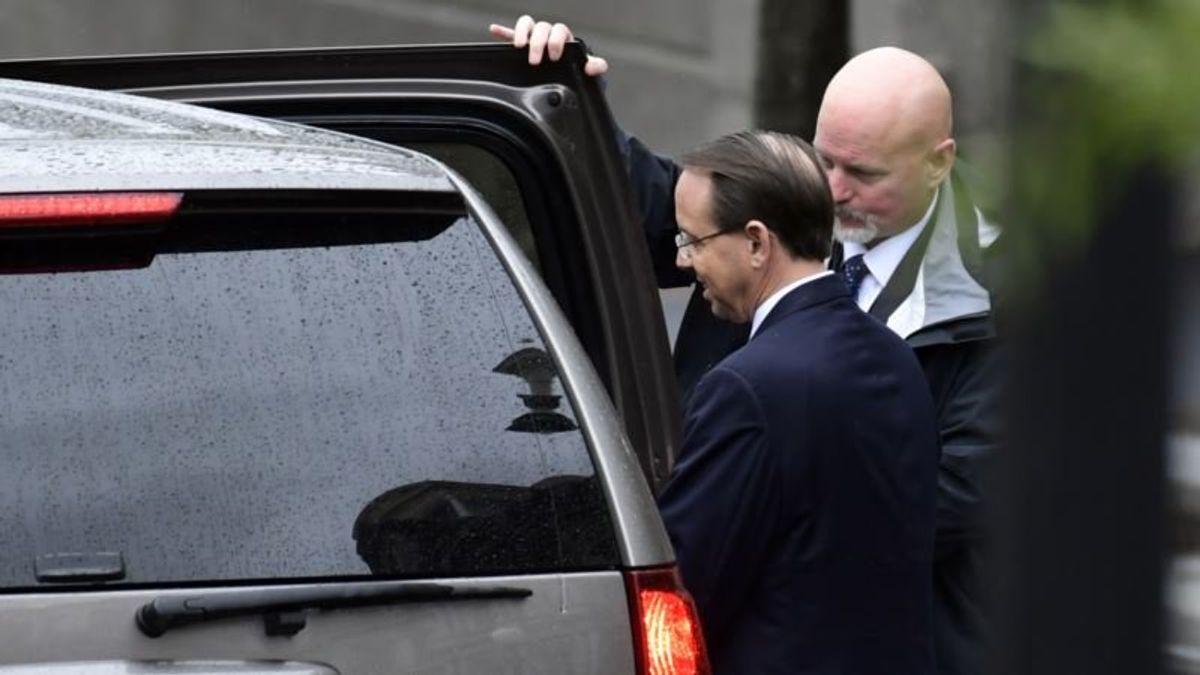 Rosenstein Agrees to Private Meeting With House Lawmakers
Rosenstein Agrees to Private Meeting With House Lawmakers
WASHINGTON —
Deputy Attorney General Rod Rosenstein has agreed to speak privately with lawmakers following reports he'd discussed secretly recording President Donald Trump.
A person familiar with the situation says Rosenstein agreed to the meeting during a call Thursday evening with the House Judiciary Committee chairman, Rep. Bob Goodlatte (R-Virginia)
Republican Rep. Mark Meadows of North Carolina, who leads the conservative House Freedom Caucus, tweeted Friday that Republican leaders agreed to ask Rosenstein for a private meeting and said lawmakers would subpoena Rosenstein if he refused to answer questions.
But the person familiar with the situation, speaking on condition of anonymity to discuss private conversations, says Rosenstein had agreed to the meeting before that tweet.
Trump is to meet next week with Rosenstein, who's overseeing the special counsel investigation into Russian election-meddling.