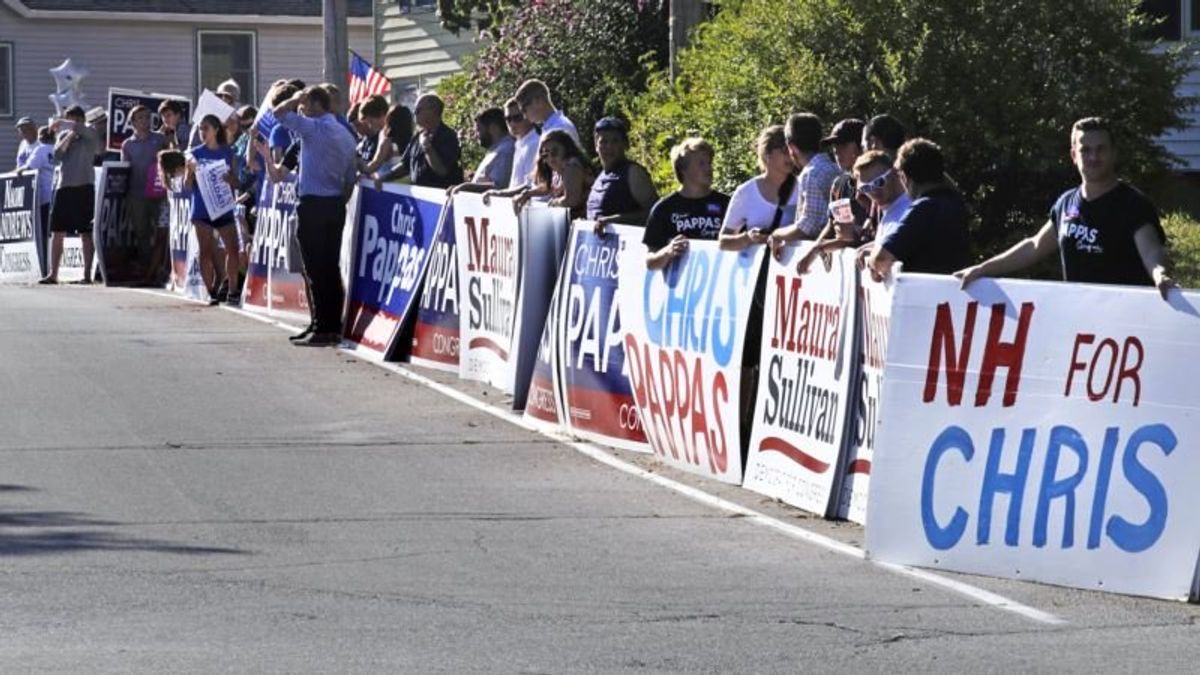 Republican Hold on Senate May Be Slipping as Democrats' Surge
Republican Hold on Senate May Be Slipping as Democrats' Surge
Much of the discussion this year is focused on whether Democrats will be able to regain a majority in the House of Representatives as part of what some analysts are predicting will be a "blue wave."
That could have a huge impact on President Donald Trump since a Democratic House could effectively block his agenda and unleash all kinds of oversight investigations on the Trump White House.
But many experts and political prognosticators say Republicans should be in a reasonably strong position to defend their narrow 51-49 majority in the Senate, setting up the prospect of divided party control of Congress in 2019.
The reasons for this involve midterm election history, political momentum and geography.
Historically, the president's party loses House seats in a midterm election, sometimes quite a few.In the 29 midterm elections held since 1900, the party controlling the White House has gained seats only three times, the most recent in 2002.
When the president's approval rating is below 50 percent, as President Trump's is now, the president's party loses an average of about 30 House seats.
Democrats need a net gain of about two-dozen House seats in November to reclaim the majority, which they lost to the Republicans in the tea party wave election of 2010. Many analysts now predict that is likely to happen including FiveThirtyEight.com, which now says the chances of a Democratic takeover in the House is greater than 80 percent.
With both history and political momentum on their side, Democrats appear to be well-positioned to make a strong bid for House control in November.
But it is a different story in the battle for control of the Senate, where Republicans are defending a tenuous two-seat edge, 51 to 49.
Red States
This is where geography could wind up saving the Republicans. Democrats are defending 29 of 35 Senate seats up for election this year, while Republicans hold nine. And ten of the 29 seats held by Democrats are in so-called Republican Red States won by President Trump by large margins in the 2016 presidential election.
Most experts say Democrats have only a small chance of holding all or most of those Red State seats and winning some key open seat races in Arizona, Nevada and Tennessee that would wind up giving them a narrow majority.
Of concern for Republicans in recent weeks are two key indicators — president approval and polling on the so-called generic ballot, which simply asks voters which party they intend to support in November.
President Trump's approval has slipped down to around 40 percent on average in recent weeks, and the Democrat's advantage on the generic ballot has grown.The Real Clear Politics average shows Democrats with a nine-point advantage on the generic ballot, but several recent polls have shown gaps from 11 to 14 points for the Democrats.
That kind of polling advantage could signify a coming Democratic wave in November that might be enough to take away not only the Republican majority in the House, but in the Senate as well.