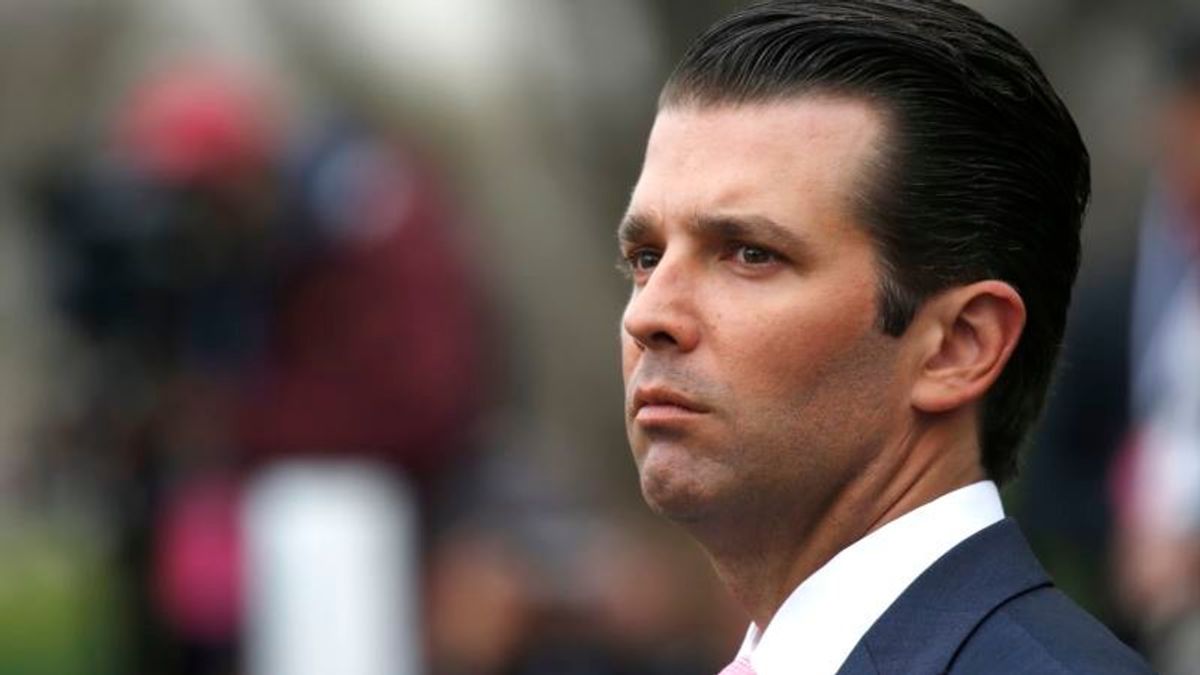 Report: Trump Jr. Agrees to Senate Committee Interview
Report: Trump Jr. Agrees to Senate Committee Interview
WASHINGTON —
Donald Trump Jr. has reached an agreement with the U.S. Senate Intelligence Committee for the panel's senators to interview him in mid-June, The New York Times reported Tuesday.
Citing a person briefed on the deal, the Times said the closed-door appearance would be limited to about a half-dozen topics and would last no longer than four hours.
The Republican-led committee had subpoenaed Trump Jr. to answer questions about his contacts with Russia, two congressional sources said last week.
JOIN US ON RUMBLE LIVE NOW!