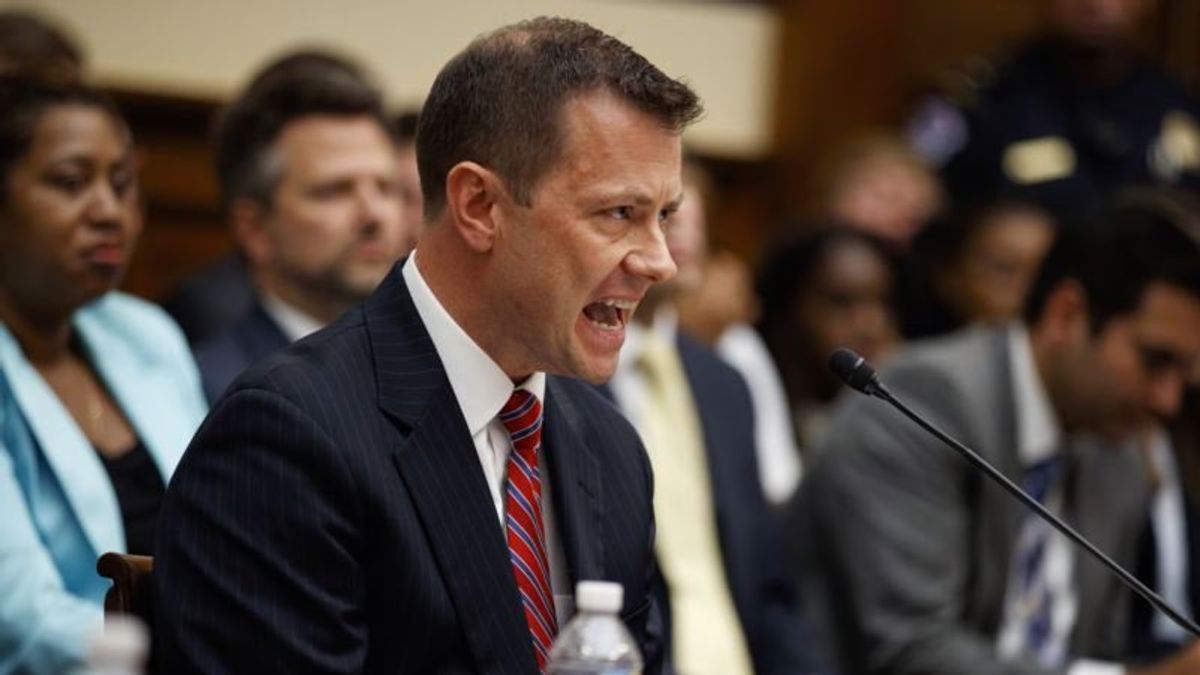 Report: FBI Fires Agent Who Sent Anti-Trump Texts
August 13, 2018, 11:56 AM
Report: FBI Fires Agent Who Sent Anti-Trump Texts
The Washington Post is reporting that the Federal Bureau of Investigation has fired agent Peter Strzok, who had become the target of Republican anger over his anti-Donald Trump text messages.
The report says the action against Strzok is more severe than the recommendation of the FBI's internal disciplinary arm.
Strzok led the FBI's 2016 investigation into former Secretary of State Hillary Clinton's use of a private email server and later worked on the special counsel's investigation of Russian interference in the 2016 election.
Last month he told a House hearing that the anti-Trump text messages he exchanged with FBI lawyer Lisa Page reflected his personal opinions and that he never let his beliefs interfere with his work for the FBI.