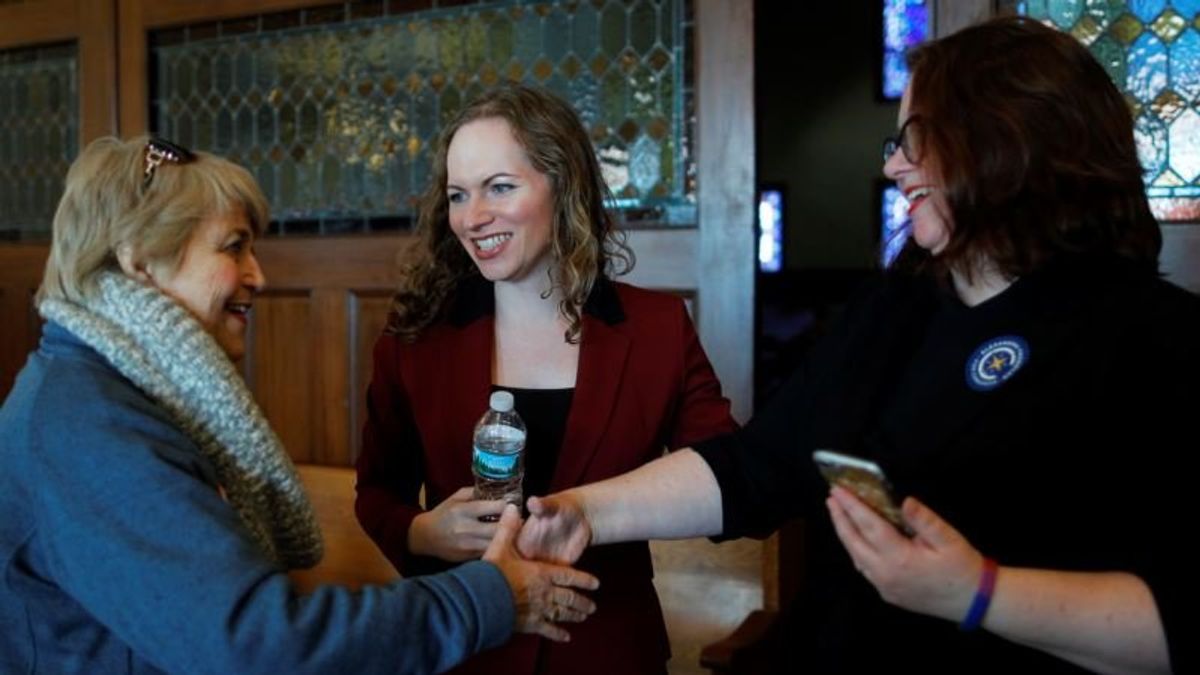 Record Number of LGBT People Run for US Office
Record Number of LGBT People Run for US Office
LONDON —
A record number of openly lesbian, gay, bisexual and transgender people are standing in elections for public office in the United States, a nonprofit group that supports them said Tuesday.
The Victory Institute said gay and transgender people were still underrepresented in political life, but it was aware of more than 400 LGBT candidates so far in 2018 — a higher number than ever before.
"It's a really exciting time," Sean Meloy, the Victory Institute's political director, told Reuters.
"We believe that representation is power and when someone is in the room and helping to make decisions, they will automatically bring an LGBTQ perspective."
Earlier this year, the Victory Institute said 0.1 percent of all elected public officials currently serving — or 559 — were openly LGBT.
It said an estimated 5 percent of U.S. citizens identified as LGBT, though a recent major poll suggested the figure could exceed 20 percent among young adults.
The majority of the LGBT candidates coming forward are Democrats, and many are standing in November's midterm elections.
They are running for positions ranging from state governor to local government officials.
Among them is Alexandra Chandler, a Democrat transgender woman and former military intelligence officer running for Congress in Massachusetts.
She said a more diverse group of officials would better reflect society and bring better policy, but that she did not believe her identity was a concern for most voters.
"They want the person that gets the job done," she said. "The gender identity or sexual identity, it's part of someone's biography, it's part of the whole person they bring to the table, but it's only a part."
Public policy expert Patrick Egan said the figures reflected an increasing tolerance of LGBT people among the U.S. public.
"Gay people have always been involved with electoral politics and many of them ran for office," said Egan, associate professor of politics and public policy at New York University.
"What we are seeing now is the slow receding in stigma against gay people in that they can not only run for office but run openly as LGBT."