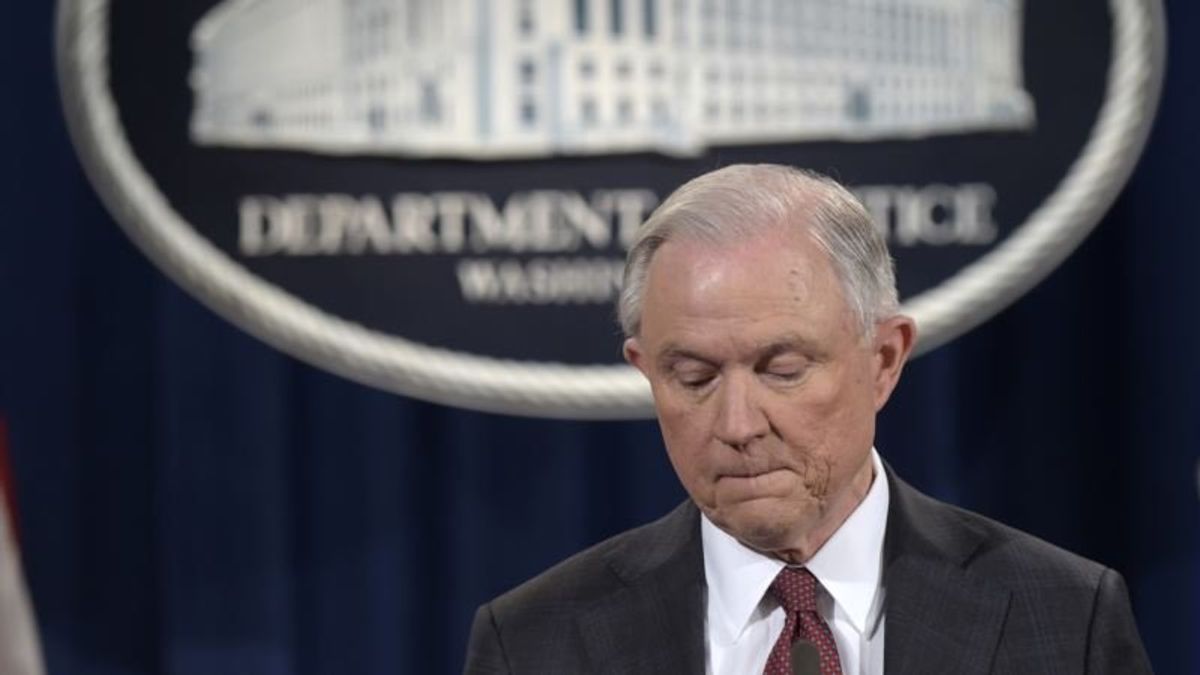 Protests Called Against Trump's Acting Attorney General
Protests Called Against Trump's Acting Attorney General
Organizers are calling for protests across the United States on Thursday in response to President Donald Trump's move to oust Attorney General Jeff Sessions and replace him with someone who has been publicly critical of the investigation into Russian election interference and possible obstruction of justice by the president.
The protests are planned for each of the 50 U.S. states as well as the U.S. territories Puerto Rico and the U.S. Virgin Islands. Organizers are asking people to sign up on a website to signal their attendance, but it is not clear how many people will participate.
The Washington protest is set to take place in front of the White House.
Sessions announced his resignation Wednesday at Trump's request, and the president chose Sessions' chief of staff Matthew Whitaker to serve as acting attorney general.
Organizers are demanding Whitaker recuse himself from overseeing the investigation by special counsel Robert Mueller, citing his past critical statements that they say show clear conflicts of interest. They also want Congress to take steps to protect the special counsel's office.
Whitaker said during his time as a commentator for the CNN cable television network that the Mueller probe should be limited, and that if Sessions were fired then a new attorney general could cut Mueller's funding to the point the investigation would come to a halt.
He also said there was no real evidence to support allegations Trump obstructed justice, and in an opinion article for The Hill newspaper he said Trump made the "right decision" by firing FBI Director James Comey in 2017.
Comey at the time was leading the FBI's investigation of Russian election meddling, and his firing brought conjecture that Trump did so in order to thwart the probe. Days after ousting Comey, Trump said he was thinking of "this Russia thing" when he decided to dismiss him. Mueller was soon appointed to take over the investigation.
Trump has repeatedly criticized Mueller's probe, calling it a "witch hunt" and denying he obstructed justice or that his campaign colluded with Russia.