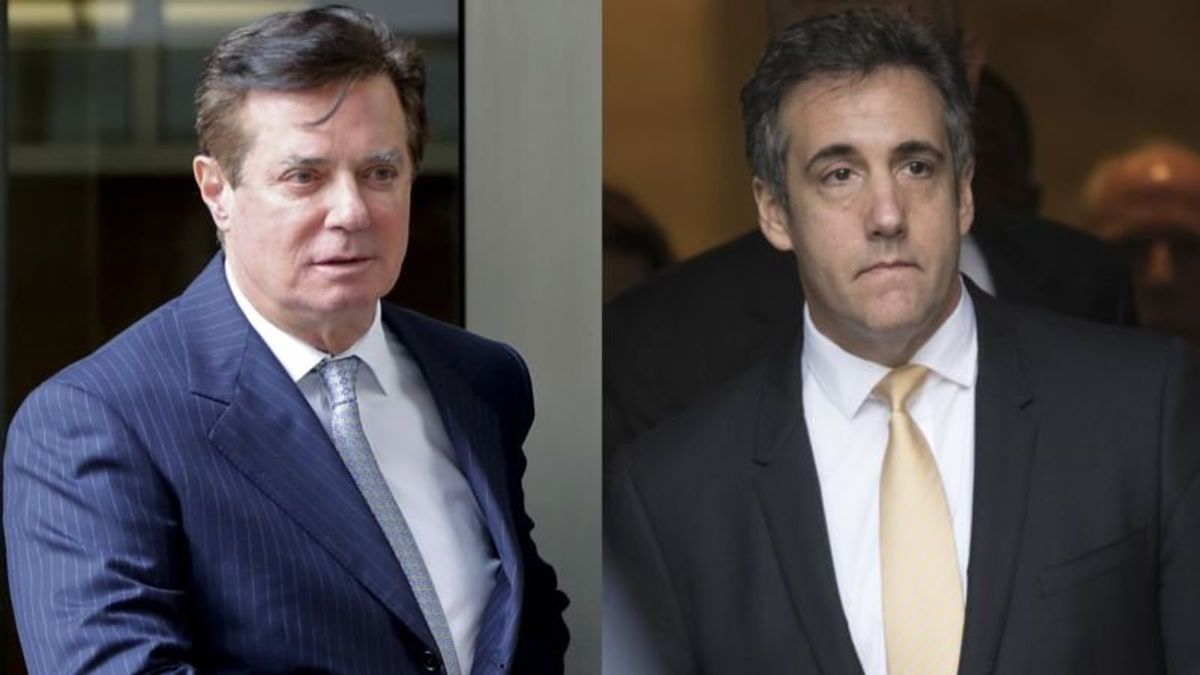 Prosecutors Expose Trump Hush Money Payments, Russian Contacts
December 8, 2018, 3:20 AM
Prosecutors Expose Trump Hush Money Payments, Russian Contacts
Court filings Friday from prosecutors in New York and special counsel Robert Mueller laid out why Michael Cohen, U.S. President Donald Trump's former personal lawyer, and Paul Manafort, Trump's former campaign manager, deserve prison time.
The filings say Cohen made illegal hush money payments to two women — Stormy Daniels, an adult film actress, and former Playboy model Karen McDougal — ahead of the 2016 election to keep them quiet about their sexual encounters with Trump.
Federal prosecutors said Cohen made the payments in "coordination with and the direction of" Trump.
The filings also disclose an attempt by a Russian to wield influence in the campaign.
In one filing, Mueller details how Cohen spoke to a Russian who "claimed to be a 'trusted person' in the Russian Federation who could offer the campaign 'political synergy' and 'synergy on a government level.'"
Trump has denied any collusion with Russia, and Russia has denied any interference in the U.S. presidential campaign.
The filings also exposed lies told by Manafort during interviews with prosecutors and the FBI.
Manafort told "multiple discernible lies," the court documents said, including about his communications with a political consultant with alleged ties to Russian intelligence and about interacting with Trump administration officials after Manafort was indicted in 2017.
While Trump Tweeted "Totally clears the President. Thank you!" after the court filings, the documents suggest that Trump may have known more about campaign and business contacts with the Russians than he has admitted.