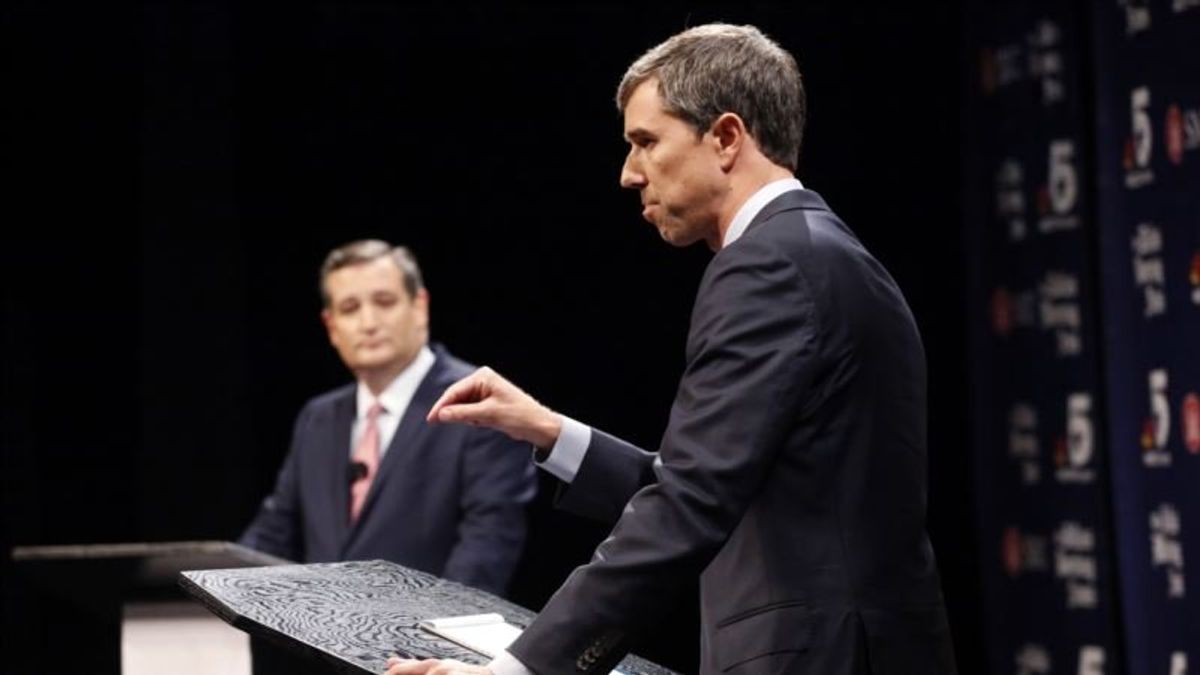 O'Rourke Condemns Activists for Forcing Cruz From Restaurant
O'Rourke Condemns Activists for Forcing Cruz From Restaurant
AUSTIN, TEXAS —
Democratic Rep. Beto O'Rourke is condemning a protest that forced his opponent in Texas' closer-than-expected Senate race to leave a Washington restaurant.
Online videos posted by an activist group show Republican Sen. Ted Cruz and his wife, Heidi, being confronted by protesters about the allegations of sexual misconduct by Supreme Court nominee Brett Kavanaugh while entering a restaurant Monday night.
The protesters chant, "We believe survivors." Cruz responds, "God bless you." But the couple eventually leaves.
O'Rourke tweeted Tuesday: "Not right that Senator Cruz and his wife Heidi were surrounded and forced to leave a restaurant" because of protests. O'Rourke said the "Cruz family should be treated with respect."
Some Trump officials have previously been hounded out of restaurants by protesters, with videos of the incidents attracting attention.