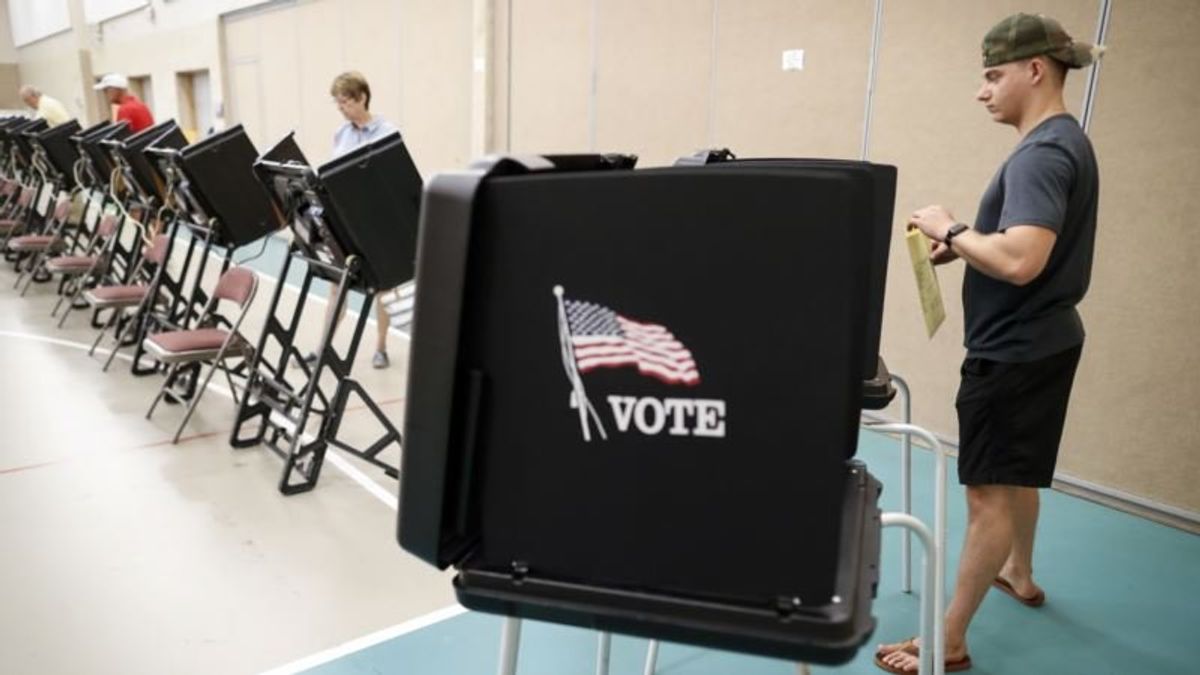 Ohio's Tight Special Election Race Tops Voting in Five States
Ohio's Tight Special Election Race Tops Voting in Five States
A special election for a congressional seat in Ohio will be the most closely watched contest as voters cast ballots Tuesday in five states, the results of which will help shape the political landscape and President Donald Trump's status within his own party before the November mid-term elections.
The special election in Ohio's 12th Congressional District is noteworthy because it will be the last time Republicans and Democrats compete directly until November.
A tight race between Democrat Danny O'Conner and Republican Troy Balderson in suburban Columbus, Ohio and other contests across the country will serve as a preview of the midterm elections in which control of the House of Representatives could be decided.
Balderson, an experienced Trump loyalist, is fighting off a strong challenge from 31-year-old county official O'Conner in a congressional district that has been held by Republicans since 1983. Trump won the district, which is split between suburban Columbus and rural areas, in the 2016 presidential election.
A Monmouth University poll last week showed the race was essentially even, after Balderson held a double-digit lead a month earlier.
In an attempt to prevent an upset, Trump campaigned for Balderson Saturday in Ohio. In an early morning tweet Tuesday, Trump said Balderson would make a "great congressman."
Other high-profile Republicans, including Vice President Mike Pence, campaigned in Ohio on Balderson's behalf.
Trump's tax cuts, his signature legislative achievement, has been a key issue in the race, with O'Conner casting it as a giveaway for the rich that threatens Social Security and Medicare. Balderson has de-emphasized the tax issue in recent weeks and instead escalated attacks on top House Democrat Nancy Pelosi.
The winner of the Ohio special election will fill the seat previously held by Pat Tiberi, a nine-term Republican who resigned to accept a job with an Ohio business group.
Thirty-six House seats and three Senate seats are up for grabs in November in the four states that are holding primaries on Tuesday. Democrats must win 23 seats in the House and two seats in the Senate to gain control of those chambers. All 435 House seats, 35 of 100 Senate seats, and 36 of 50 governors' offices are also at stake.
Two Republicans are opposing each other for governor in the Midwest state of Kansas. Secretary of State Kris Kobach is trying to oust Governor Jeff Colyer in a campaign that has become increasingly heated.
Trump has endorsed Kobach, a prominent conservative leader in the movement to restrict illegal immigration and an advocate for more restrictive voting laws.
Primary elections will also be held in the states of Washington, Missouri and Michigan.
The Democratic race for governor in Michigan will test the electoral power of the party's progressive wing. Health director Abdul el-Sayed would be the country's first Muslim governor if he defeats the more moderate former state Senate leader Gretchen Whitmer.
Republicans hope to build on Trump's 2016 victory in Michigan. Two Trump allies are leading the Republican primary for governor and the Senate: Attorney General Bill Schuette and Iraq War veteran John James.