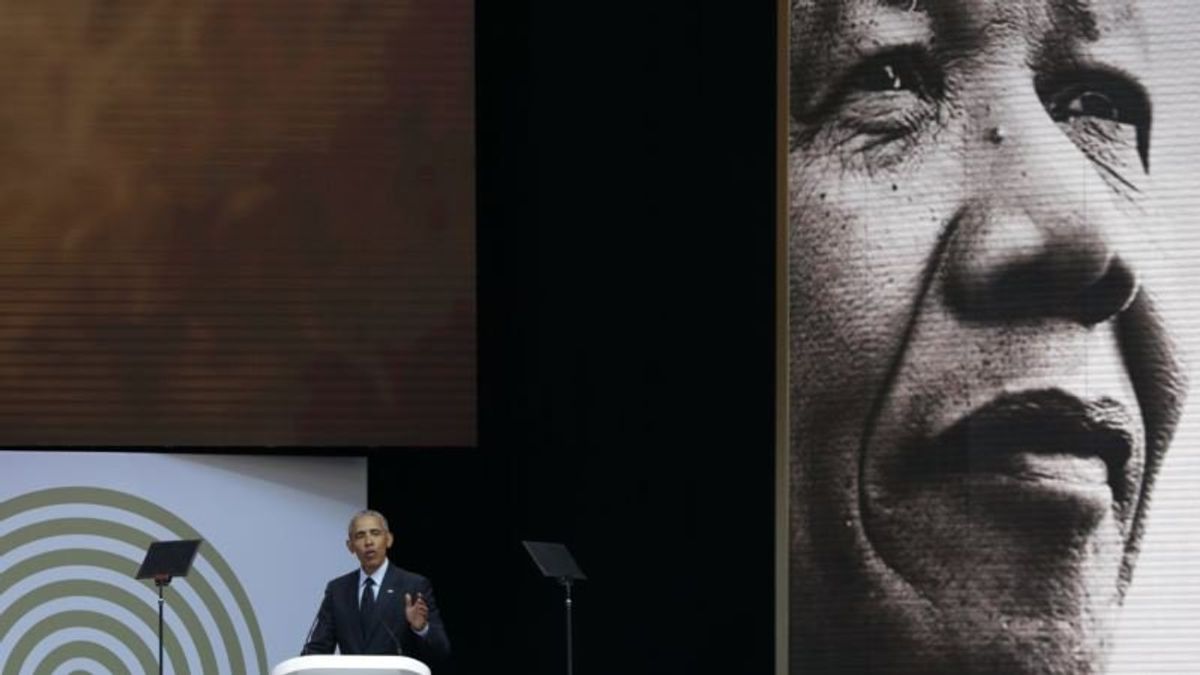 Obama Urges World to Follow Mandela's Example
Obama Urges World to Follow Mandela's Example
JOHANNESBURG —
Former U.S. president Barack Obama Tuesday delivered the 16th Nelson Mandela Annual Lecture in Johannesburg. He urged people in South Africa and elsewhere to follow the late Nobel Peace Prize winner's example and combat the politics of fear and division.
In his speech, Obama bemoaned what he described as the return of the old order of things. He said there is evidence of continued racism in both the U.S. and South Africa despite Mandela's 67 years in confronting the issue.
Turning to diminishing democracy in some parts of the world, Obama urged leaders to follow the example Mandela set.
"Madiba guided this nation through negotiation, painstakingly, reconciliation, its first fair and free elections," Obama said, referring to Mandela by his tribal name. "We all witnessed the grace, the generosity with which he embraced former enemies, the wisdom for him to step away from power once he felt his job was complete."
Obama said it was sad that new wealth has compounded inequalities, with the captains of industry growing increasingly detached from the people around them.
He also reflected on global events, saying America's interference in the Middle East and the growing influence of Russia and China were some of the worrying developments.
Obama sounded a warning, saying the politics of fear, resentment and retrenchment are growing stronger at a pace never seen before. However, he said, all hope was not lost.
I believe in Nelson Mandela's vision…. I believe in a vision of equality and justice and freedom and multi-racial democracy built on the premise that all people are created equal and are endowed by our creator with certain inalienable rights."
Obama's speech was welcomed with applause, cheers and ululation.
Godfree Moketsi traveled 400 kilometers from the Limpopo Province to Johannesburg to see and hear Obama speak.
"Yah, Obama is on point," he said. "He has been talking about capitalists who are enriching themselves. They forget about the poor and it's not the reflection of Madiba. Economical radical transformation is what we want now and Obama touched those kinds of things."
The other speakers of the day thanked Obama, saying he was a great inspiration to young people across the African continent.