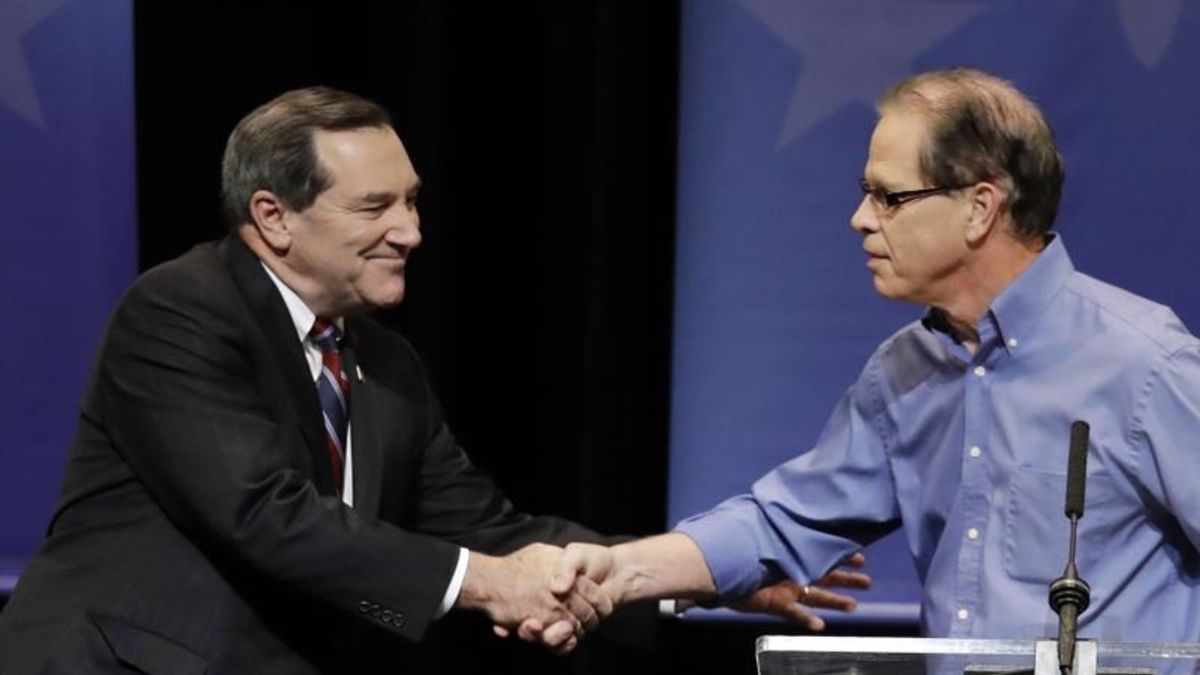 Obama to Rally for Indiana Senator Who Backs Trump Policies
November 4, 2018, 7:44 AM
Obama to Rally for Indiana Senator Who Backs Trump Policies
INDIANAPOLIS —
Former President Barack Obama's national campaign tour to boost Democratic candidates takes an unusual path Sunday with an Indiana rally for Sen. Joe Donnelly, who has sounded more like Donald Trump while trying to persuade voters in the conservative Midwestern state to grant him a second term.
Obama's rally for the Democratic senator in Gary will be sandwiched between his successor's trips to the state Friday and Monday on behalf of GOP Senate candidate Mike Braun.
For Braun, a businessman who has campaigned as a steadfast Trump ally, the current president's appearances in Indianapolis and Fort Wayne are no-brainers in a state he won two years ago by 19 points. But for Donnelly, who frequently touts how often he votes with Trump, the Obama rally is a little more complicated.
"If he does need to inoculate himself from some of his firmer conservative rhetoric, it's a pretty effective way to do it," said Christina Hale, a former state lawmaker and the Democratic nominee for lieutenant governor in 2016.
Donnelly has angered some Democrats by tacking to the right in recent weeks and embracing some of Trump's pet priorities, such as building a border wall with Mexico.
Obama, on the other hand, has proven a polarizing figure with independent and Republican voters and is credited with some of Indiana's rightward political shift, even though he won the state in 2008.
To win in Tuesday's election, Donnelly not only needs high turnout from his party's base but also must peel off some moderate Republicans and independents.
That's why Sunday's rally in Gary, a city that has more in common with the Democratic stronghold of nearby Chicago than deep red parts of the state, could prove strategic.
"While President Obama's approval ratings are not great in much of the state, you can pretty safely bring into Chicago media market," said Republican consultant Cam Savage.
Trump was keenly aware of Obama's upcoming visit, which he mentioned Friday during an event at an Indianapolis-area high school.
"It's no surprise that Joe Donnelly is holding a rally this weekend with Barack H. Obama," Trump said as the crowd jeered. He later added: "We don't want to go back to the Obama days."
Like other Senate Democrats running in states Trump won, Donnelly has largely avoided bringing in political celebrities who are adored by the base but could create problems.
"Keep in mind he's not bringing in Obama until the Sunday before the election," said Hale, who added Republicans likely won't have enough time to use it as an effective line of attack.
As a red-state Democrat, Donnelly has had a target on his back ever since he unexpectedly defeated Republican Richard Mourdock in 2012, when the former state treasure said a woman who gets pregnant from her rapist is carrying a "gift from God."
He's walked a delicate line since then, often frustrating his own party and Republicans alike with the votes he takes.
Trump was having none of it on Friday, tying Donnelly to "radical left" figures in the party who are widely reviled by the GOP base.
"This Tuesday I need the people of Indiana to send a message to Chuck Schumer, Nancy Pelosi, Maxine Waters and the radical Democrats by voting for Mike Braun," Trump said as the crowd erupted in boos. "I'm really speaking more to the television cameras than to you because I don't think we have too many Donnelly voters. Anybody going to vote for Donnelly in this room?"
The boos grew even louder.