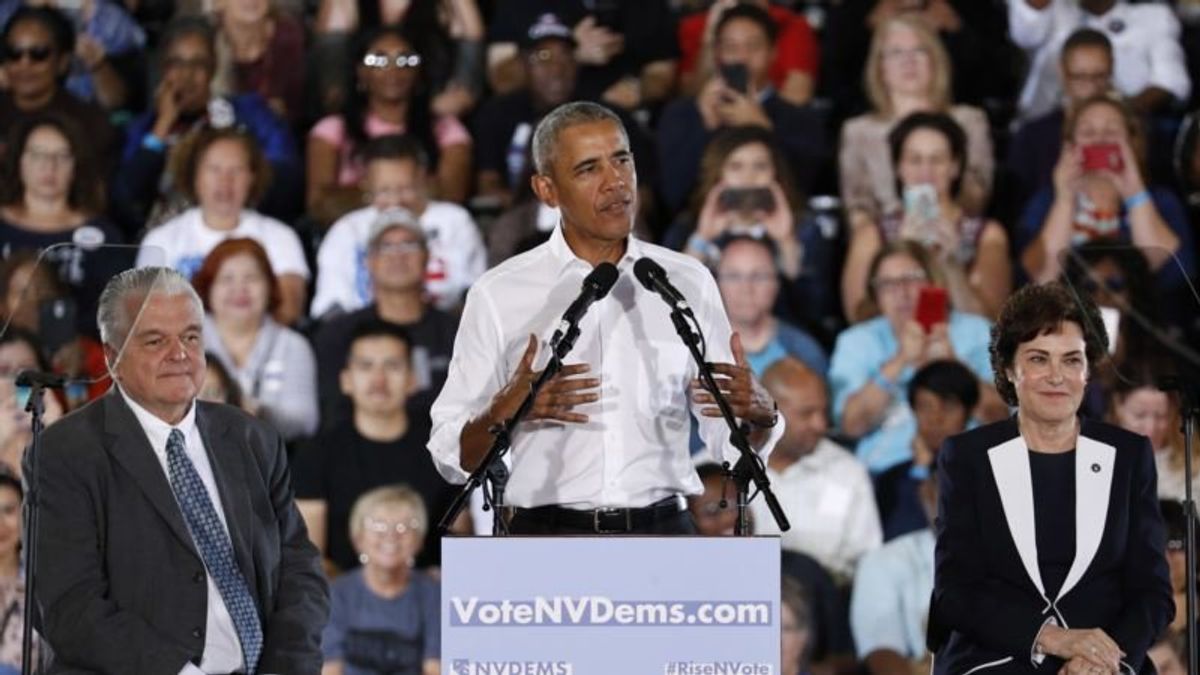 Obama to Campaign for Michigan Democrats on Friday
Obama to Campaign for Michigan Democrats on Friday
DETROIT —
Former President Barack Obama will campaign for Democrats in Michigan.
Obama will headline a rally in Detroit Friday for Sen. Debbie Stabenow, gubernatorial candidate Gretchen Whitmer, U.S. House candidates and others 11 days before the election.
Former U.S. Attorney General Eric Holder will also attend. He leads a national Democratic group that is backing Michigan's anti-gerrymandering ballot proposal to put redistricting in the hands of a commission instead of lawmakers.
Obama's rally was announced Tuesday. It will be held at Cass Technical High School starting after 5 p.m.
Vermont Sen. Bernie Sanders rallied with top Democrats in Ann Arbor last week, while Donald Trump Jr. campaigned with Republicans in Pontiac. The president's daughter-in-law, Lara Trump, was in Michigan Tuesday supporting gubernatorial candidate Bill Schuette and Senate candidate John James.
JOIN US ON RUMBLE LIVE NOW!