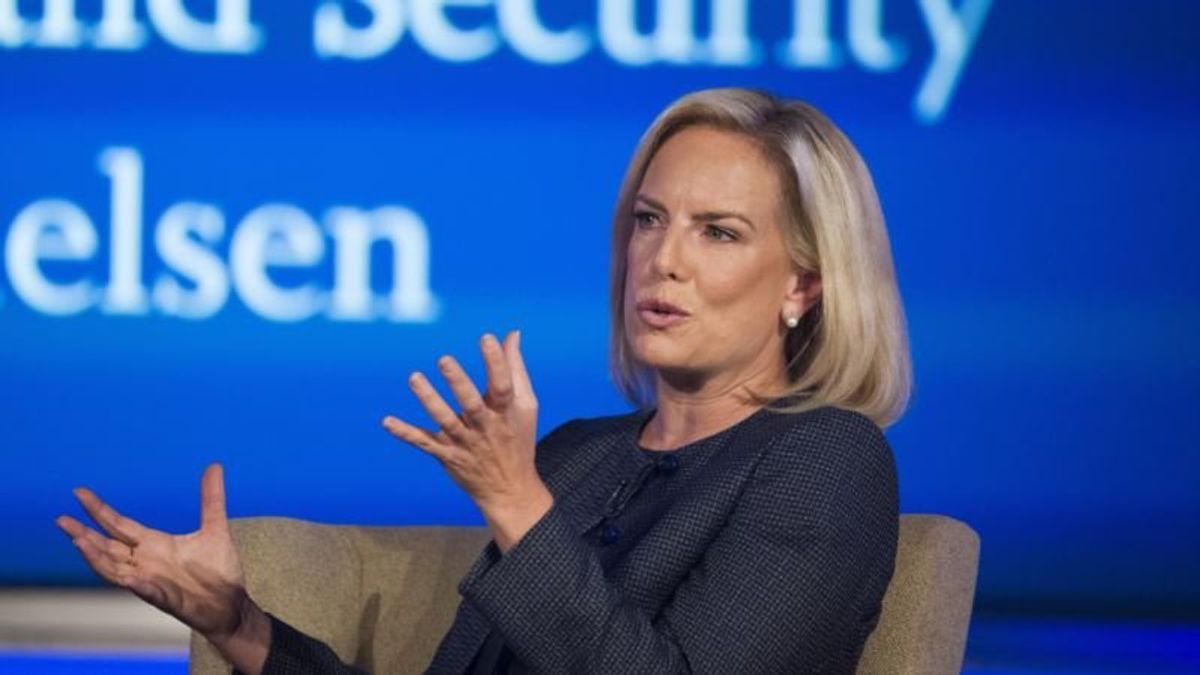 Nielsen: Election Security Among Biggest Security Threats
Nielsen: Election Security Among Biggest Security Threats
ST. LOUIS —
U.S. Homeland Security Secretary Kirstjen Nielsen says risks to election security are now among the "principal security threats" facing the country.
Nielsen spoke Monday at a summit on election security in suburban St. Louis. The two-day summit is focused partly on halting threats to the nation's election infrastructure. The event includes secretaries of state from around a dozen states and other election officials.
The U.S. intelligence community says Russia tried to influence the 2016 election to benefit President Donald Trump. Nielsen says that while no attempts have been detected so far that match the scale of the 2016 effort, threats against election systems are "real and evolving."
Nielsen says Homeland Security can offer states cost-free assistance on technical matters and risk and vulnerability assessment.