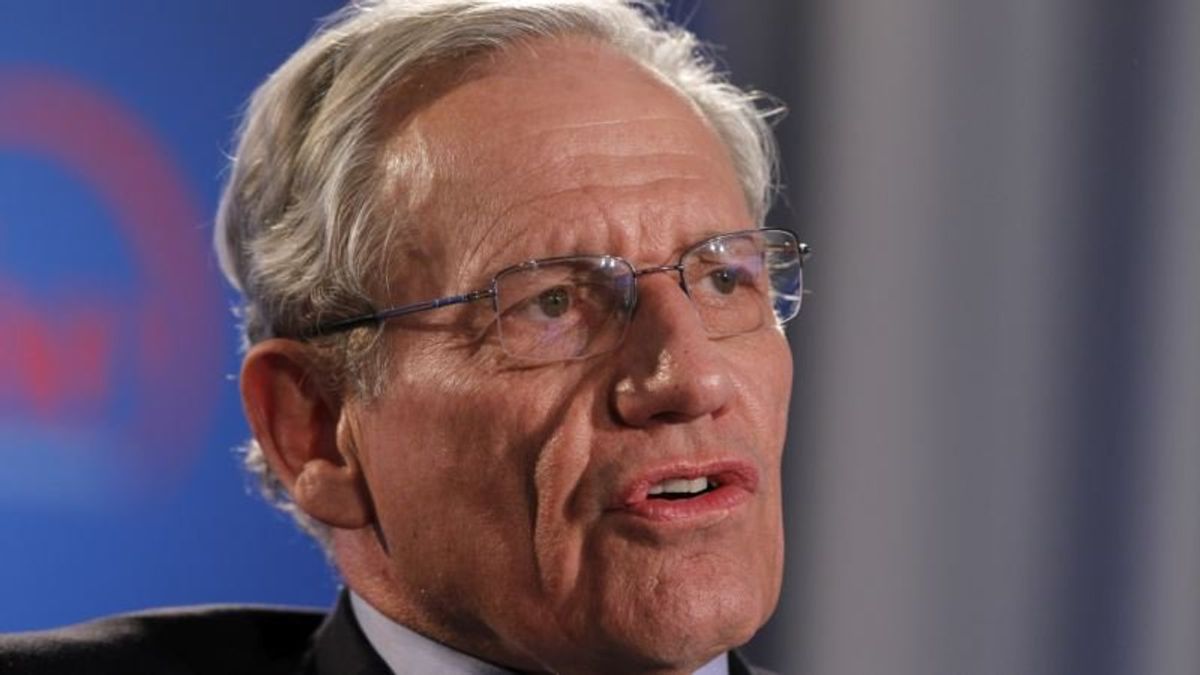 New Inside Book: Trump is Ignorant, White House Dysfunctional
New Inside Book: Trump is Ignorant, White House Dysfunctional
A new inside look at U.S. President Donald Trump paints him as dangerously ignorant of world affairs and his White House as dysfunctional and devastatingly beset by internal feuds.
Legendary journalist Bob Woodward's new book, "Fear: Trump in the White House," based on hundreds of hours of interviews with firsthand participants in Trump's 20-month presidency, describes the U.S. leader as obsessed with the ongoing criminal investigation into whether he obstructed justice by trying to thwart special counsel Robert Mueller's probe of Russian meddling in the 2016 presidential election.
At one point, early this year, Woodward writes that former Trump lawyer John Dowd staged a practice interrogation of Trump about his campaign's ties to Russia and his actions as president, but that Trump stumbled so often with the facts that he eventually erupted in anger.
"This thing's a goddamn hoax," Trump said about the investigation that ended with him saying, "I don't really want to testify." Dowd, according to Woodward, told Trump he would end up in an orange prison jumpsuit if he testified before Mueller.
Months later, Woodward recounted that Trump told Dowd, "I'll be a real good witness."
"You are not a good witness," Dowd replied. "Mr. President, I'm afraid I just can't help you."
The next morning, Dowd quit as one of Trump's lawyers.
The president's current lawyers have negotiated for months with Mueller's legal team about arranging an interview with Trump but have not reached an agreement. Trump lawyer Rudy Giuliani has repeatedly said he fears that if Trump testifies under oath, he would be caught in perjury, the criminal offense of lying to authorities.
Woodward, who decades ago as a young Washington Post reporter wrote investigative stories about White House corruption that led to the resignation of President Richard Nixon, quotes current and former White House officials as disparaging Trump, saying he is uninquisitive about how his actions as president could endanger world security and often ignorant of everyday facts.
Woodward's negotiations for an interview with Trump fell through, although the president tried belatedly to talk to the journalist after the manuscript had been completed.
The author, an associate editor at the Post, quotes current White House chief of staff John Kelly as calling Trump an "idiot" and "unhinged." Woodward reported that Defense Secretary Jim Mattis describes Trump as having the understanding of "a fifth or sixth grader."
"He's an idiot. It's pointless to try to convince him of anything. He's gone off the rails. We're in crazytown," Woodward quotes Kelly as saying at a staff meeting in his office. "I don't even know why any of us are here. This is the worst job I've ever had."
Woodward said that aides often plucked documents off Trump's desk in the Oval Office to prevent him from signing them to carry out actions that the aides felt would endanger world security or U.S. interests. The author called it "an administrative coup d'etat" and a "nervous breakdown" of the executive branch.
Woodward said Trump frequently mocked his aides behind their backs, once saying the way former national security advisor H.R. McMaster dressed in cheap suits made him look "like a beer salesman," and describing his first chief of staff, Reince Priebus, "like a little rat. He just scurries around."