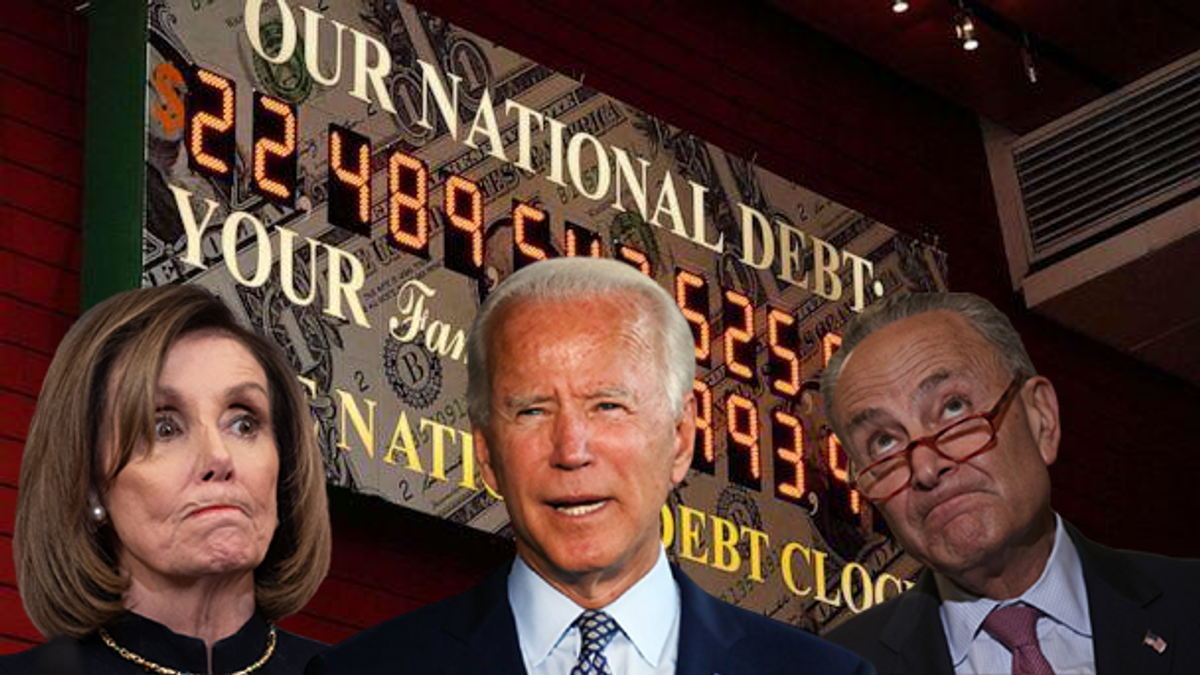 Money & Power - The Impact of Reckless Spending on Modern America
America teeters on the edge of a precipice.
Our nation's grip on financial solvency is slipping, and this crisis is sadly of our own making. It has been over two decades since the United States has had a balanced budget. Administration after administration, both red and blue, have forsaken fiscal responsibility and dashed sound financial policy into pieces at their feet; leaving blue collar Americans to sort through the shattered remains of threadbare economic promises and failed welfare schemes. Perhaps worst of all, the financial futures of America's next generation have been trod upon by reckless lawmakers in a mad dash to buy votes in each new election cycle.
We should be deeply concerned for the future of this nation, when its own law givers care more about personal political prestige, than the economic livelihood of our sons and daughters. In the coming weeks, this Congress will choose between financial security and fiscal peril once again. The far-left, federal, budget advocated by democratic socialists like Senator Bernie Sanders and others will not simply bankrupt our next generation, it will bury them. It would seem that common sense has fled the hallowed halls of Washington.
This budget's proposed spending, combined with Democrat's past spending this year, would exceed the total amount of taxes paid by the American people in the history of our Republic. The debt increase under this proposed budget resolution is greater than the GDP of any country on earth, with the one ironic exception of the United States.
To bring these numbers closer to home, Since Democrats took control of the U.S. House, these left-wing activists have spent, or proposed, $85 trillion worth of spending, which equates to $250,000 per American or $1 million per family of four. This radical left-wing budget has more in common with a crackhead's savings plan, then a serious governmental proposal.
It would seem that career Democrats on the Hill have succumbed to the siren song of empty promises, and heavy handouts.
For decades our welfare state has crippled the American economy and equipped the Democratic war machine of the far left. The left has realized that in order to win elections, their promises must get bigger and grander. Free preschool has turned into free college and promises to cancel hundreds of millions in student loan debt. Free urgent care has turned into universal healthcare, and housing.
On and on the radical wheel of reckless spending has turned, and underneath its grisly spokes, the working-class American has been crushed.
There was a time, two decades ago, when men and women of principle should have taken a stand against this pattern of partisan spending. We cannot repeat their mistake. We must recognize that the paltry promises of political opportunists will only wreak havoc on our children's children.
This $3.5 trillion budget is a knife on the neck of our fiscal future as a nation, and we must act quickly before Democrats in the House and Senate sever the throat of this American Republic.
By RAV contributor, Micah Bock

#####
The views expressed by the author reflect theirs alone and should not be taken to represent the views of any office or political figure.