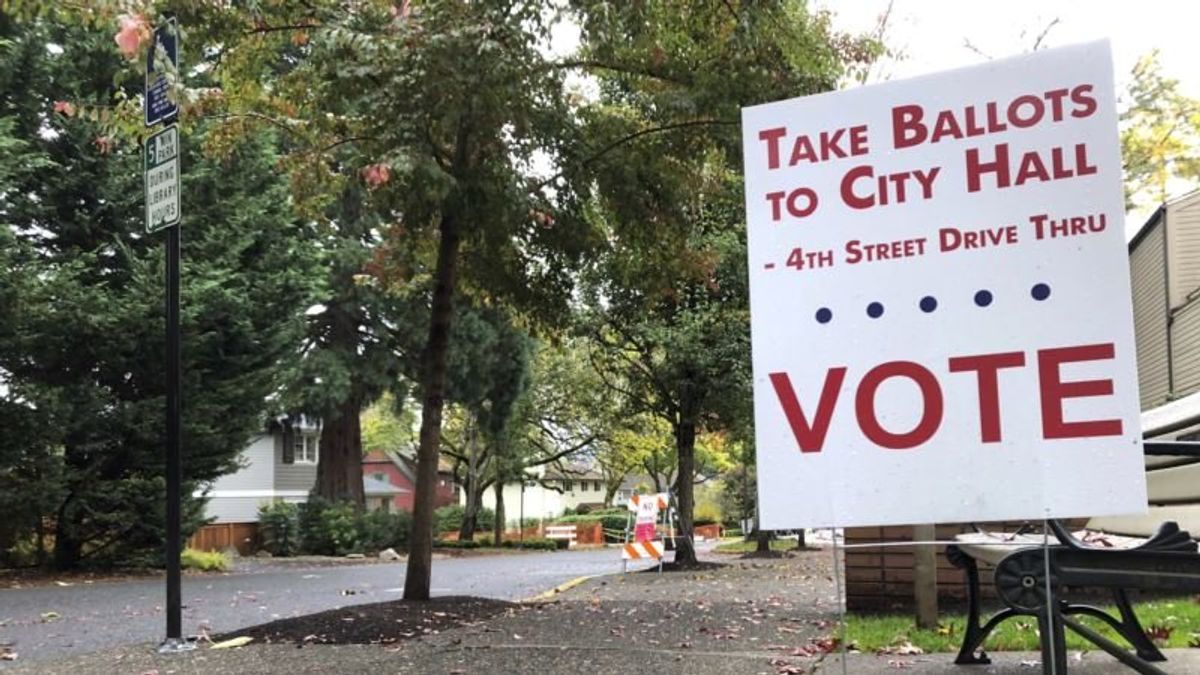 Midterm Campaign Heads for Possible Split Decision 
Midterm Campaign Heads for Possible Split Decision
WASHINGTON —
In the final days of the U.S. congressional midterm campaign, here are some key questions and races to keep in mind:
Battle for the House
Can Democrats gain the 23 seats they need to reclaim a majority in the House of Representatives?
According to RealClear Politics, the average Democratic advantage on the generic ballot is 49 to 42 percent, though other polls show a wider gap in favor of Democrats.
​Another key indicator is the president's approval rating. RealClear shows President Donald Trump's average at 44 percent approve, 52 percent disapprove. When presidents have an approval rating below 50 percent, history shows they lose on average 30 or more House seats.
Also in recent days, the Democrats are pouring more fundraising into House races that previously were thought to be more securely in the Republican column. In other words, Democrats are expanding the battlefield in the final days of the campaign, a sign taken by some analysts that the number of winnable House seats for Democrats is on the rise.
The politics-tracking website FiveThirtyEight says Democrats have an 85 percent chance of winning back the House majority.
Battle for the Senate
The battle for the Senate looks different. Can the Republicans not only hold their narrow Senate majority but expand it?
At the moment, Republicans seem cautiously optimistic because most of the hotly contested Senate races involve incumbent Democrats trying to fend off Republican challengers in states that went strongly for Trump in 2016.
Democrats look to have a good chance of winning an open Senate seat in Arizona brought about by the retirement of Republican Jeff Flake, a frequent Trump critic.
But Democrats are desperately trying to hold off Republican challengers in Missouri and Indiana and are still hopeful about what may be a long-shot challenge to incumbent Republican Sen. Ted Cruz in Texas.
FiveThirtyEight says Republicans have an 85 percent likelihood of holding on to their Senate majority.
Watch the Sunshine State
If you watch one state on election night, Nov. 6, you might consider Florida. The governor's race between Democrat Andrew Gillum and Republican Ron DeSantis is getting a lot of attention, including from Trump.
There is also a high-stakes Senate race in Florida between incumbent Democrat Bill Nelson and the state's current Republican governor, Rick Scott.
What happens in Florida will have a lot to say about where the voters are at in 2018, and it could have important implications looking ahead to the next presidential election in 2020.
Trump narrowly carried Florida in 2016 and will likely need a repeat performance if he expects to win re-election two years from now.
JOIN US ON RUMBLE LIVE NOW!