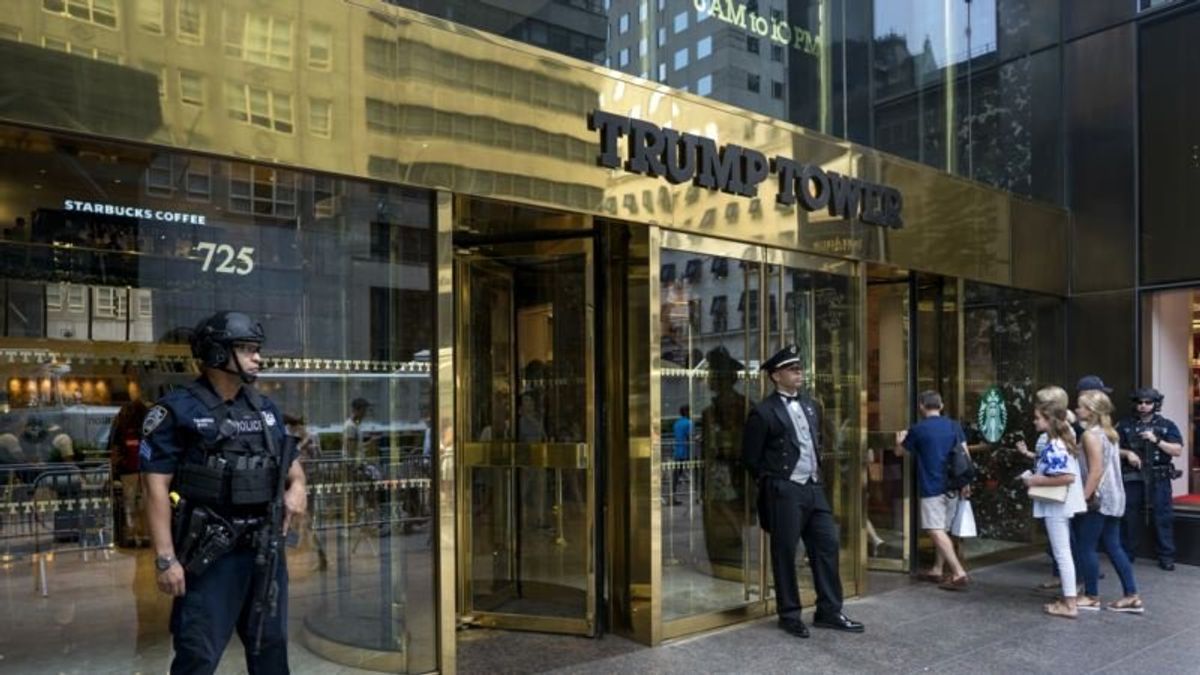 Media Report: Trump Built Fortune Via Tax Fraud
Media Report: Trump Built Fortune Via Tax Fraud
President Donald Trump used questionable tax dodges and outright fraud to greatly increase his fortune that started with money from his parents, The New York Times reported Tuesday.
Trump likes to portray himself as a self-made man, saying he started with a relatively modest $1 million loan from his father and built his riches through investments and deals.
But in an extensive and detailed 40,000-word story, the Times reports Trump received about $413 million from his father, Fred Trump, a New York real estate mogul.
Fred Trump began funneling money to Donald Trump and his siblings when they were young children, and the newspaper said they are still getting money from the real estate empire today.
Improper deductions alleged
The newspaper reported that Trump helped his father build up his fortune by dodging taxes, including what the paper called improper tax deductions.
The report alleged Donald Trump schemed to underestimate the value of Trump real estate holdings to sharply reduce the tax bill.
The Times also reported that Donald Trump and his siblings set up a fake corporation to hide large cash gifts from their father.
According to the newspaper, tax records show the Trump family paid just a small fraction of the taxes they were obligated to pay to the federal government under the tax code.
The newspaper based its story on interviews with Fred Trump's former employees and more than 100,000 pages of documents, including the elder Trump's personal tax returns.
Apparently, none of the president's tax returns were used to write the Times report. The president refused to release his tax returns, breaking with recent White House practices.
A Trump lawyer, Charles Harder, said in a statement Tuesday that the Times' allegations of fraud and tax evasion "are 100 percent false and highly defamatory. There was no fraud or tax evasion by anyone. The facts upon which the Times bases its false allegations are extremely inaccurate."
A statement from Trump's brother, Robert, pointed out that Fred Trump died in June 1999, and he said the Internal Revenue Service closed his estate two years later. He said the Trump family had no further comment on the allegations and appealed to everyone to let Fred and Mary Anne Trump rest in peace.
The Times said that according to tax experts, Trump was unlikely to face criminal prosecution for tax fraud because the alleged crimes took place too long ago.
But the experts told the Times he could still face civil penalties and fines.
JOIN US ON RUMBLE LIVE NOW!