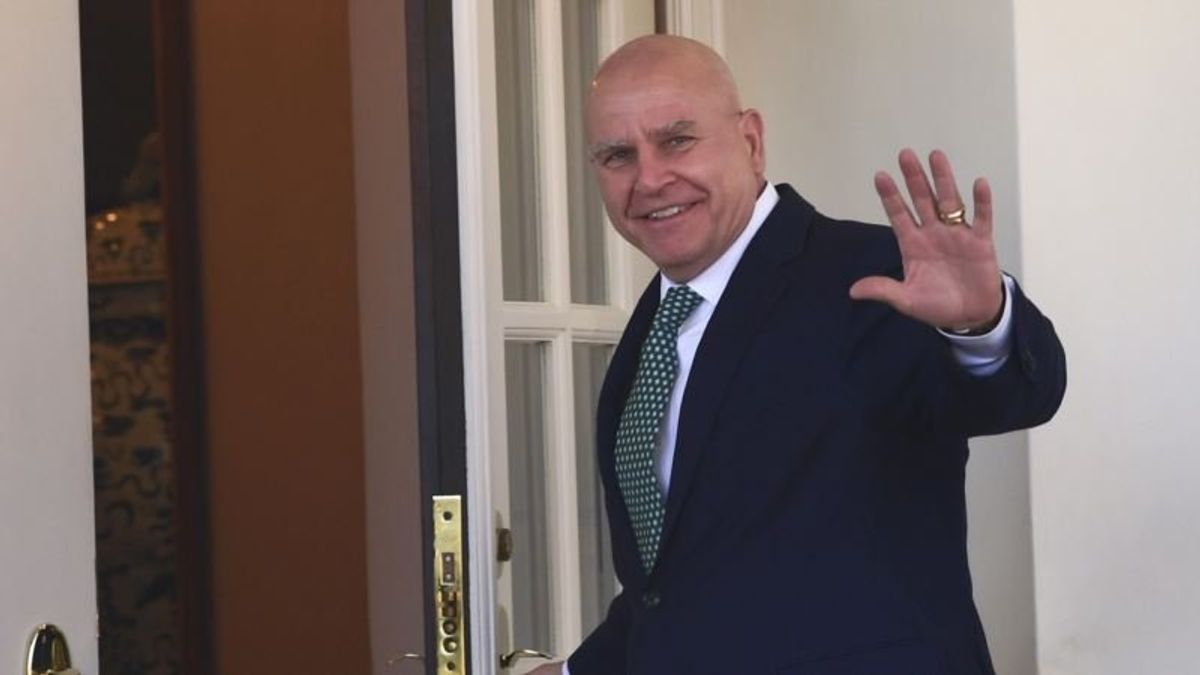 McMaster to Release Book in 2020
McMaster to Release Book in 2020
President Donald Trump's former national security adviser H.R. McMaster has signed a book deal.
Battlegrounds will cover the retired lieutenant general's 34-year military career and his time in the Trump administration.
The book is expected to be released in 2020, when Trump is expected to run for a second term in office.
McMaster had a tumultuous one year on Trump's staff. He was picked to replace Michael Flynn, who was forced to resign after it was revealed that he'd lied about his dealings with Russian ambassador Sergey Kislyak.
McMaster resigned in March and was replaced by John Bolton.
The book is expected to take a harsher view of the administration than books by former Trump staffers Sean Spicer and Anthony Scaramucci.
Publisher Harper Collins released a statement by McMaster in which he said he was "looking forward to researching and writing about the greatest challenges to the free world and how we can work together with like-minded nations to seize opportunities, defeat threats to security and preserve our way of life."
Battlegrounds will be the second book by McMaster, who in 1997 wrote Dereliction of Duty: Lyndon Johnson, Robert McNamara, the Joint Chiefs of Staff and the Lies that Led to Vietnam.